I search the Titanic mod on Google every now and then, and since some time ago, some websites that crawled ModDB claimed to provide the Mafia Titanic Mod for download. They looked very fake at first so I doubted anyone would believe that. However, since recent I've noticed that some of these websites started to create more convincing fake download pages including screenshots, bogus system requirements, generated comments and fake ratings to give the victim the idea that it's a legit download.
There's a decent amount of people that do not know that the mod is still WIP. Therefore I place this warning.
This is how one of those pages look like: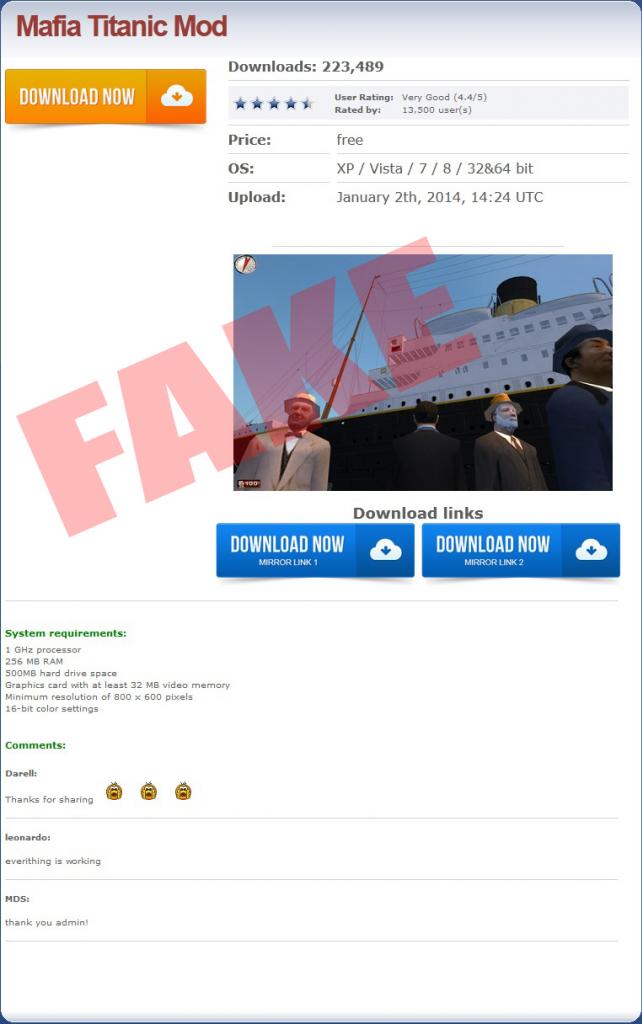 (Just to avoid confusion for those that don't read this article, I wrote fake on the page)
What happens if you press the download button? You will install a small file onto your computer which can be everything except the Titanic mod, which is in other words: a virus.
Be wise and do NOT fall victim for these "downloads" and ignore them. The Titanic Mod is still in development and the data has never been spread around the internet. It is impossible you'll find the mod available for download somewhere else besides here first.