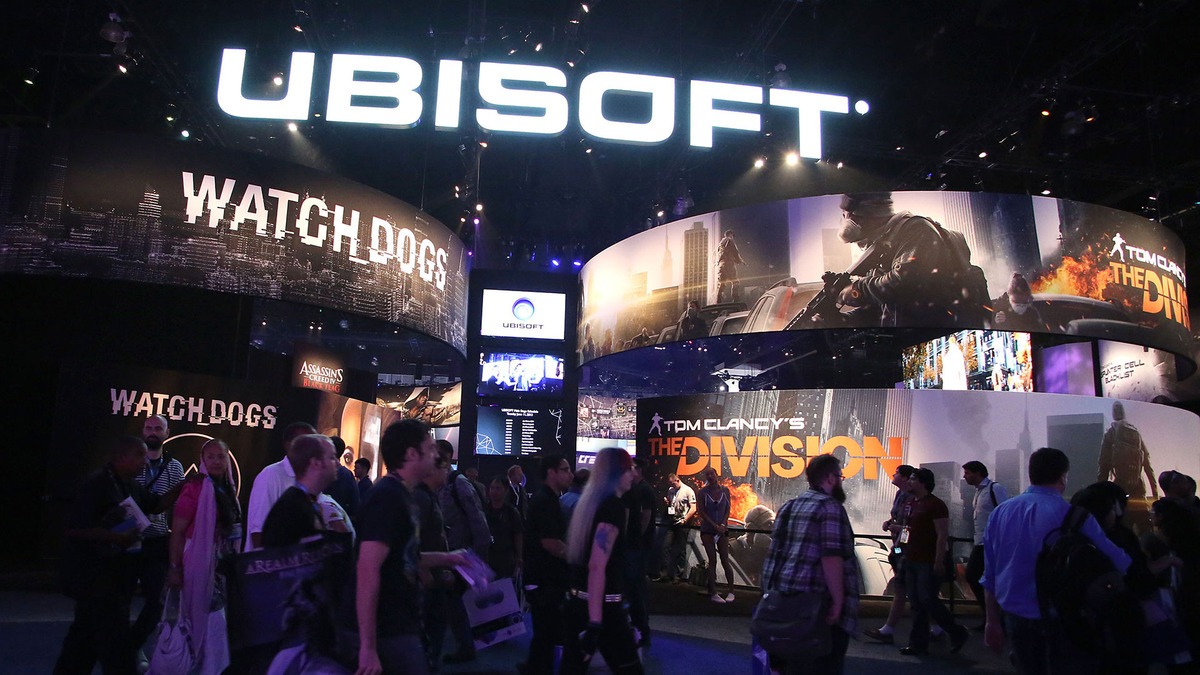 Alles favorittfranskmenn i Ubisoft var tredje ut under årets E3. Skuespiller Aisha Tyler ledet Ubisofts pressekonferanse for tredje år på rad, og resultatet ble svært likt de to foregående årene. Årets show var både sjarmerende, morsomt, kleint og pinlig på samme gang, og alt fra dansespill til hardbarka action fikk sin plass på scenen.
~ All games

, trailers,

information

and so on

can

be read

here

~
---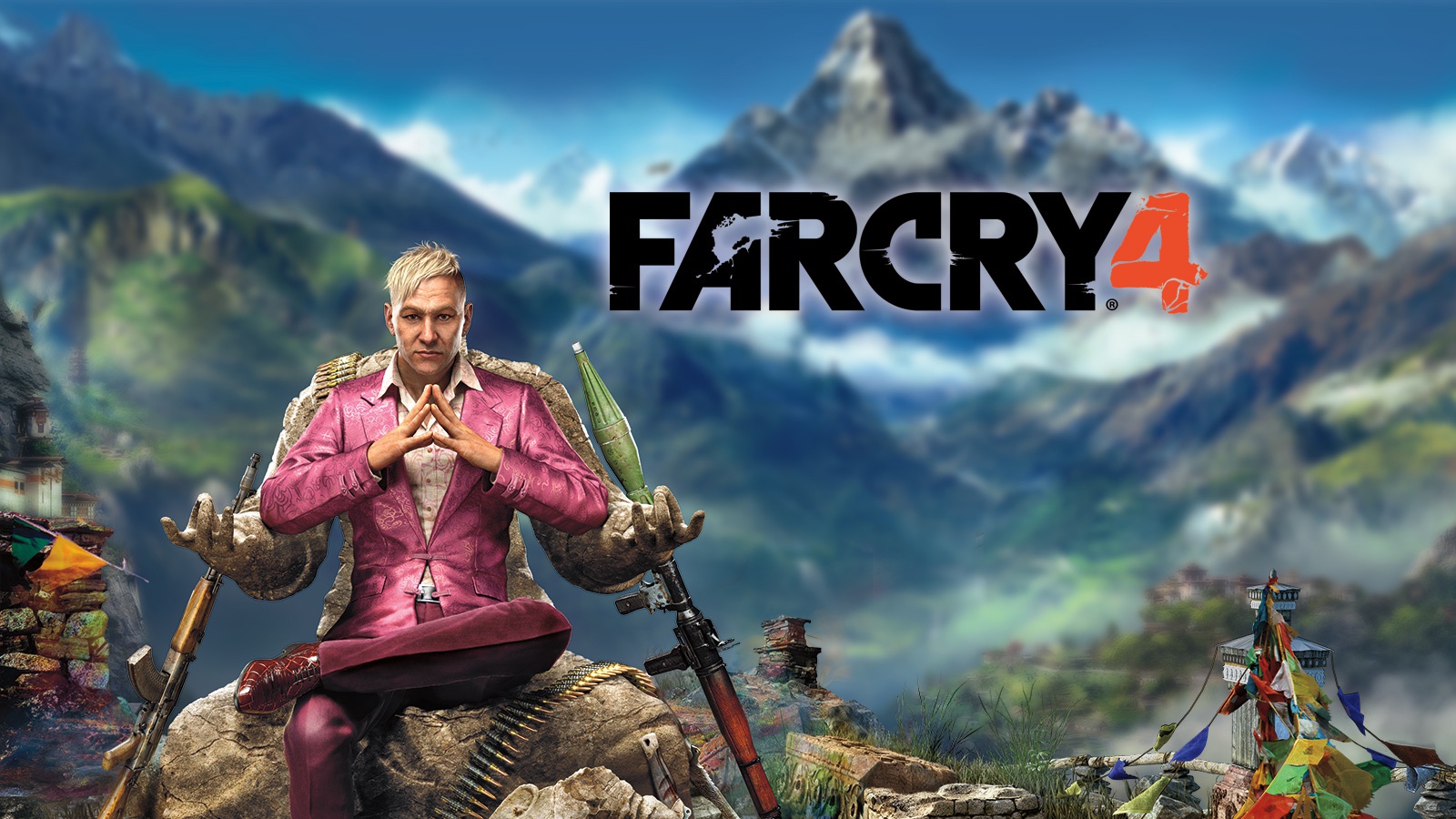 ~ See

the start of

Far

Cry 4

~



Ubisoft goes right on with Far Cry 4, showing us just as well the first five minutes of the game. It is a rather intense introduction, in which the player runs a bus up in the fictional Kyrat in the Himalayas before being stopped by an angry crowd of soldiers.
The game launched on November 18 and the PS4, Xbox One and PC.
---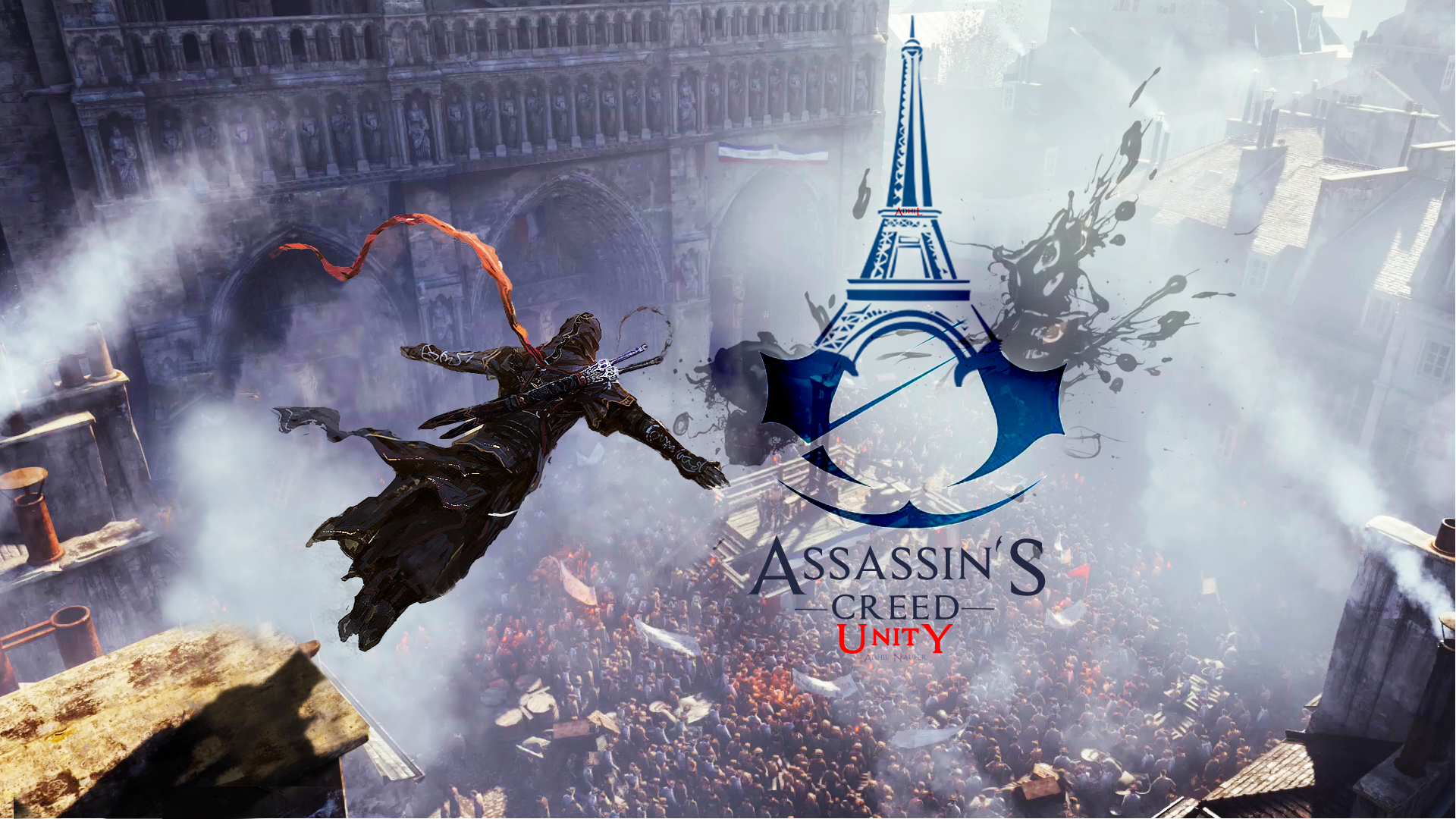 ~ More from

Assassin's

Creed:

Unity

~
Everyone got the chance had seen multiplayer capabilities of Assassin's Creed: Unity at Microsoft's press conference, but the game did not materialize obviously not from Ubisoft that reason. Chief developer of the game say that they have renovated the entire core system in the gameplay completely, and to give us a taster, he takes us right into Paris anno 1789 where a Templar shall assassinates.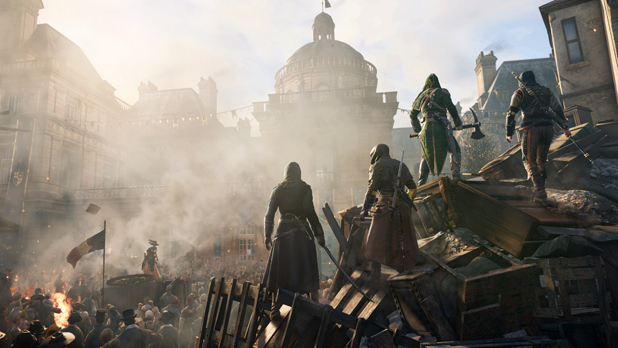 There is a huge, atmospheric, people crowded and dirty city we are a witness to, and without quite know what has changed with the core experience, we see that many of the game mechanics are renewed in how the protagonist Arno moves. The pointing to the new generation is mainly how the game looks and sounds and the atmosphere seems very strong and authentic compared to previous games in the series.
---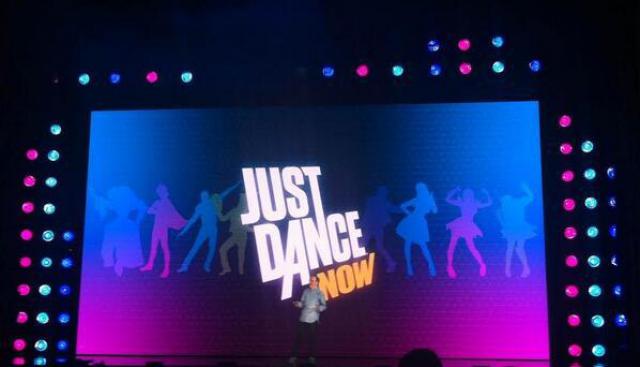 ~ See

the game: Just Dance

Now

~
No Ubisoft conference is complete without the wild, young kleine motion games on display in all its glory on stage. This year's E3 had two such games, and one was Just Dance 2015, a new game in the popular dance game series.
New for Just Dance 2015, Ubisoft called Just Dance Now - the ability to only use a cell phone as a game controller. By logging in via the game's free online application, you can dance with mobile in hand, and follow the dance on a TV screen or tablet.
---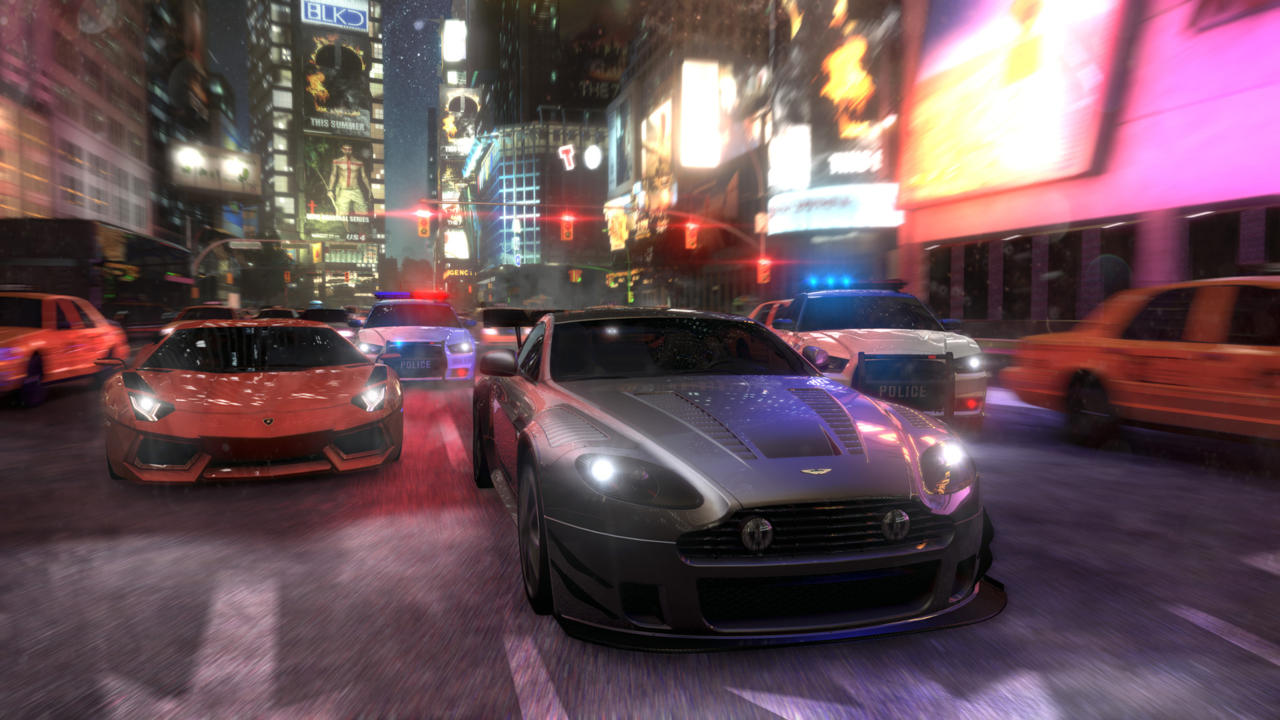 ~ The Crew Coast to Coast ~
The next game on the list is racing game that lets you explore the United States: The Crew. Here Ubisoft gives us the opportunity to see the states from coast to coast, and has organized several missions.
One of many two-hour mission is: to drive from Miami on the East Coast to Los Angeles on the west coast, through New York, Rocky Mountains, Las Vegas and San Francisco. This says something about the size, since it only takes two hours to drive across the continent across.
Ubisoft has also given extended access to Ubisoft community and bilfanatikere to find out what works and what needs more love, and the players inspire new gameplay. By improvising competitions and challenges between each other, for example, they created "hillclimb"-skill.
The game comes in stores on November 11 this year.
---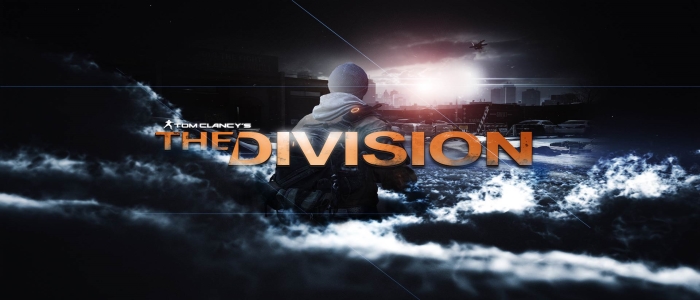 ~

The

Division

takes on a whole

new story

driven

trailer

~
As people have already been seen gameplay from the popular favorite The Division, but the Ubisoft press conference got all see something else. A dark cinematic trailer diving under the ruined city of New York, and shows us how the pandemic affects an innocent family. The virus sends city in exceptional and chaos and anarchy rages.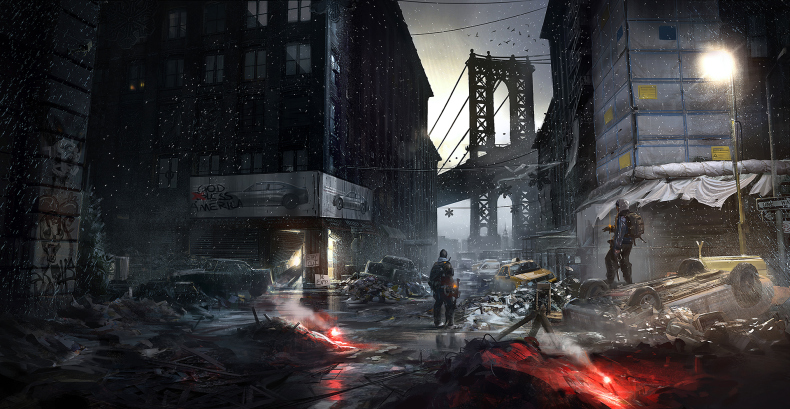 Nevertheless, in all the chaos, stairs some members of the Division up and do its part to maintain order and justice. Based on the trailer it seems that collaboration really is the key to survive in this post-apocalyptic adventure. The trailer carries a distinct artistic touch, and all are exited about taking this further in the actual game.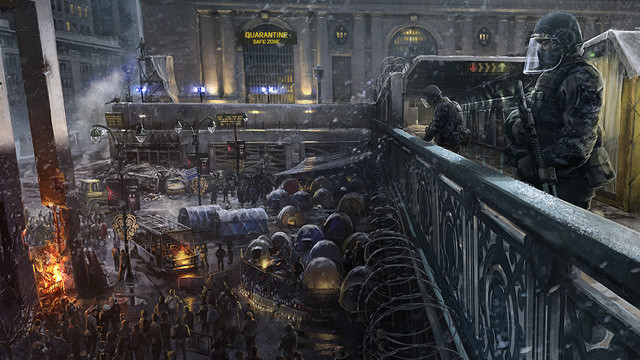 The Division coming to Playstation 4, Xbox One and PC sometime in 2015.
---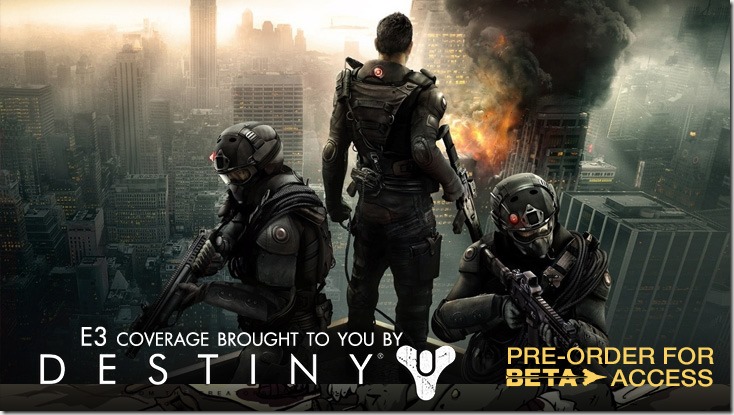 ~ New

Rainbow

Six

is

on the way! ~
Patriots was thus shelved, but the very last part of Ubisoft's presentation at this year's E3, they managed to spread new hope to fans who have not seen a new Rainbow Six in six years, and hoped sounds; Rainbow Six: Siege.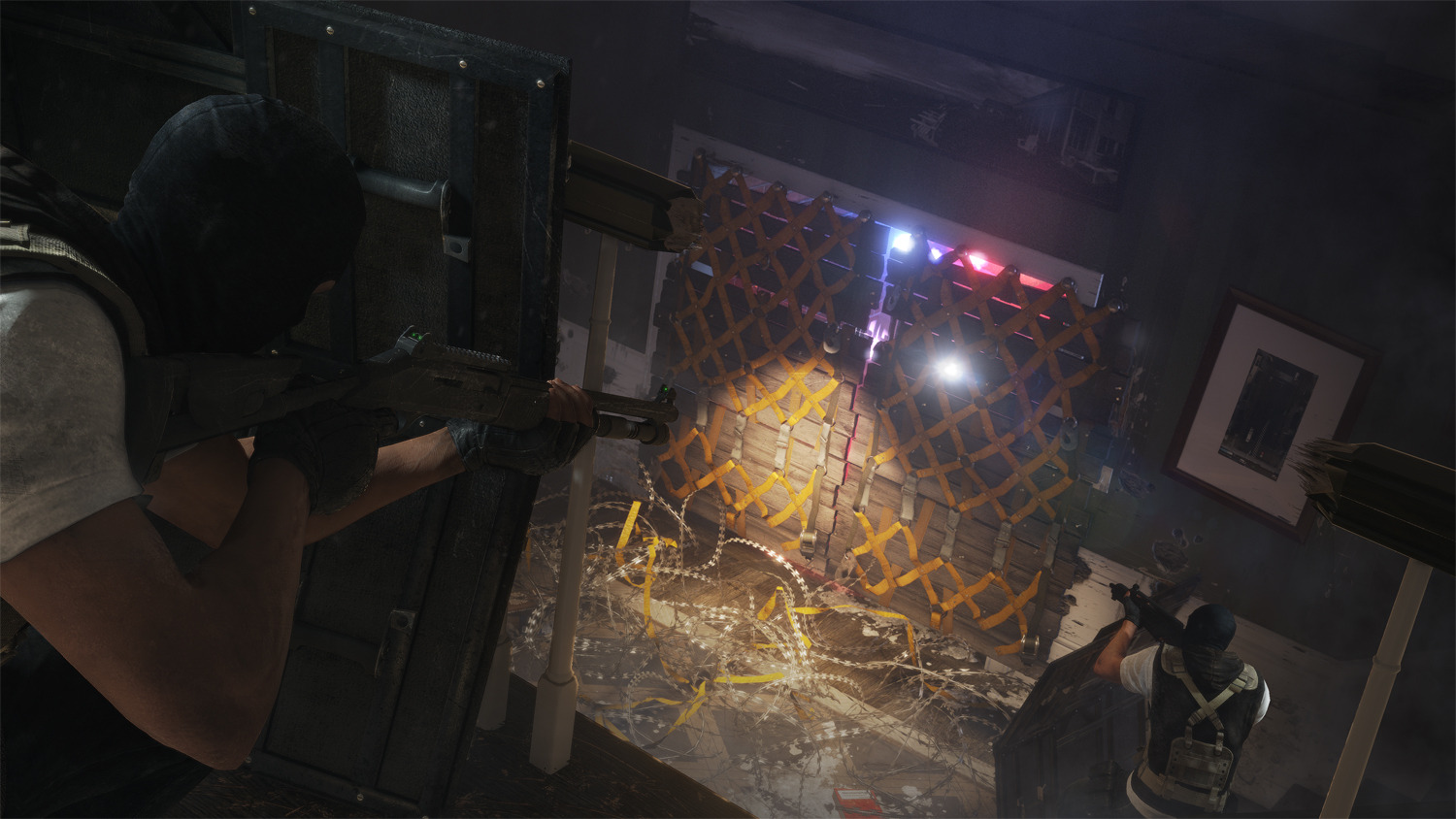 All will see a pretty long demo video (where a white text nicely ask us bite mark in it's pre-alpha images we see) that demonstrates a kind of multiplayer in known terrorist-on-Special Forces-style. It is not to deny that it looks beautiful, even in an early stage and it is easy to see that the recognizable Rainbow Six features are still intact in the Special Forces quad down from a helicopter down the walls and folds in through the windows. Looks like everyone is looking forward to seeing more of Rainbow Six: Siege.
---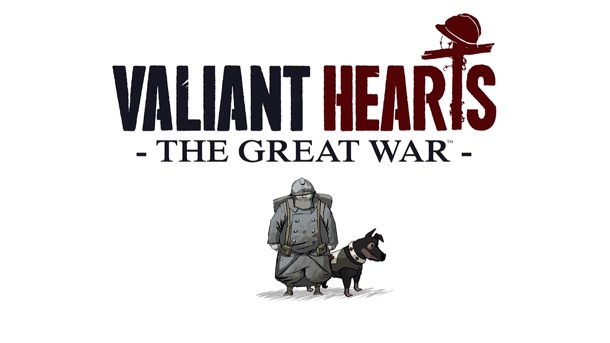 ~ The game

:

Valiant

Hearts ~
Valiant Hearts: The Great War is an adventure game set during World War I, and from the trailer that was shown, it appears to be a sad, story-driven gameplay experience.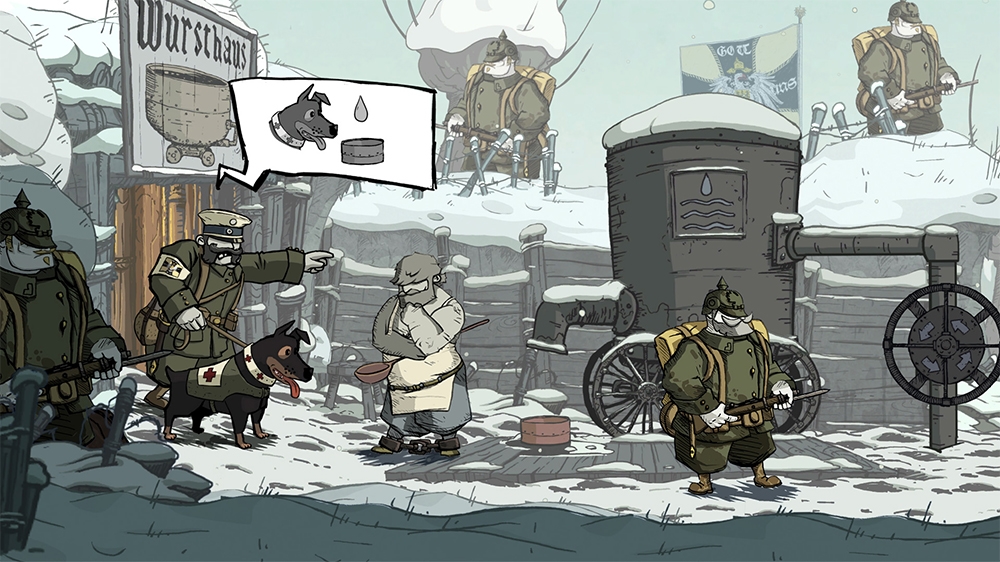 Inspired by letters sent by soldiers who fought with their lives at stake during the First World War. Specifically, the story will revolve around three foreign soldiers together must help a young German soldier at war battlefield. Valiant Hearts based on the same game engine as the recently released Child of Light, and the game's modest 2D style is in many ways remind road Ubisoft went with just the Child of Light.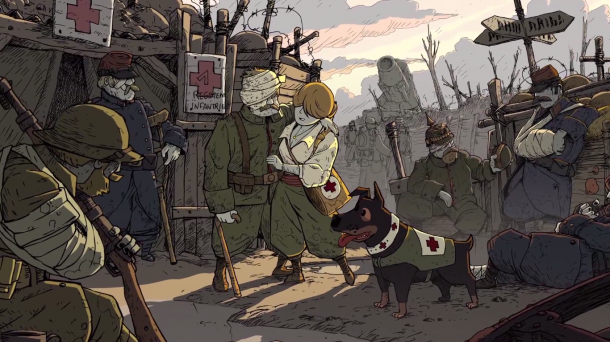 Valiant Hearts: The Great War launched for Xbox One, Xbox 360, PS4, PS3 and PC on June 25th.
---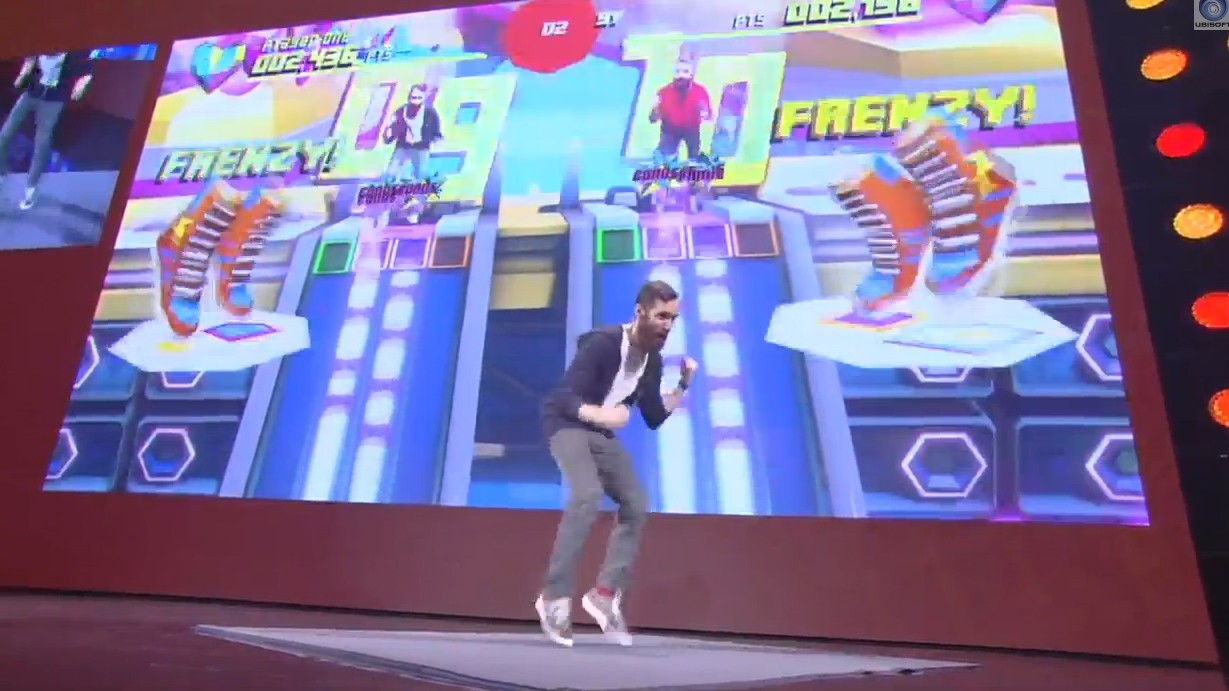 ~ Ubisoft

came

with a surprise

game

called:

Shape Up ~

Ubisoft's second movement played Shape Up, a game that will get you in shape while having fun. E3 audience is hardly the most susceptible gang for a småsnodig Kinect-based exercise game, but it does not prevent Ubisoft to use good time to show some of the game's features.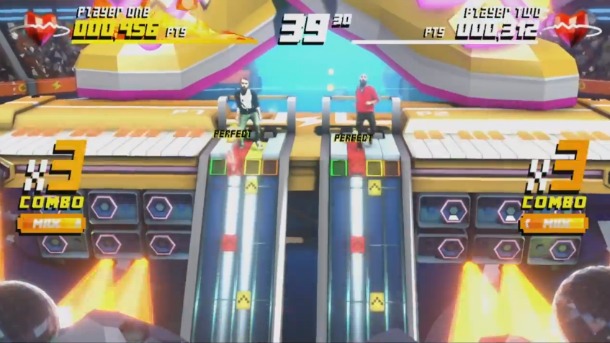 All were partly to see one of the developers challenge themselves in a Dance Dance Revolution-like dance games to exercise track of all training tracks - Eye of the Tiger. Ubisoft was also shown off the game's multiplayer mode in a duel between two Ubisoft employees, one of which represented the United States and the other France. As the two game developers put all seriousness aside, and fought a fierce push-up contest in the middle of the stage floor.