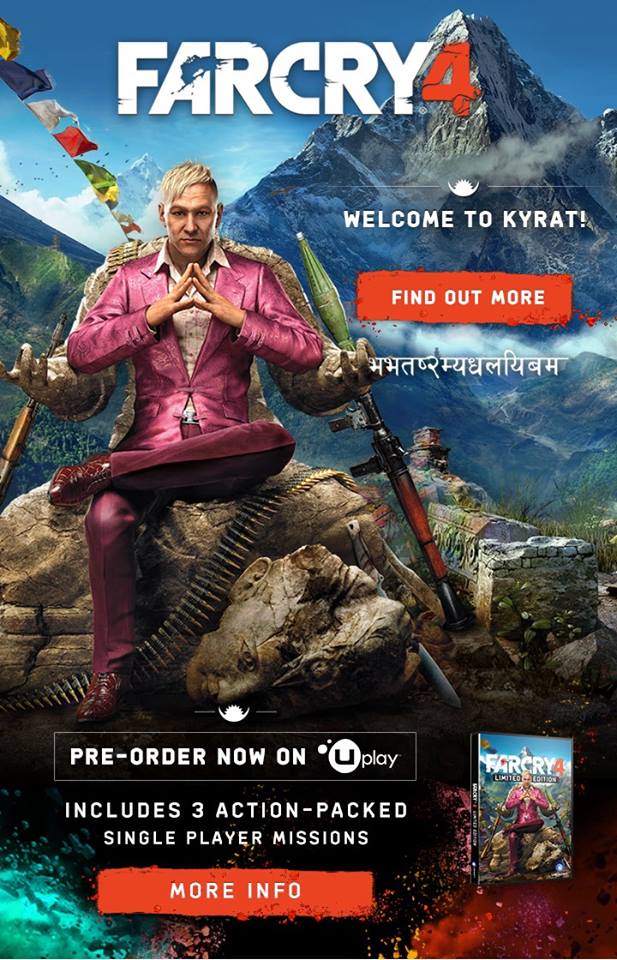 The next Far Cry game takes us to the mountains!
~ Far Cry 4: is announced, and it comes of age. ~
On its official blog Ubisoft has announced that a new addition in Far Cry series lands on store shelves this year. The game is called something as simple as Far Cry 4, and launch the PS4, Xbox One and PC on 20 November.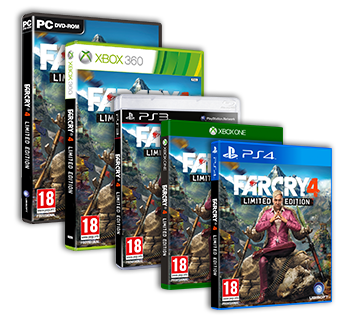 The game takes us to a different environment than we have been familiar with before. While the first and third game took place on a tropical island and the second took place in Africa, we head to the hills in Far Cry 4 - specifically in the Himalayan mountain range.
The situation we face is on their side quite like the one we supported the Far Cry 3 The area we are in - which is called Kyrat - is an uncivilized place where a
self-proclaimed king governs with violent iron fist. The gameplay will it go out with a lot of the same: Exploration, shooting, driving and hunting of wild animals in the area.
Ubisoft is extra excited over this setting and claim they take the series to a new level with the: "After the success we had with Far Cry 3, we would take the series to a new level and create something that surprises players and surpassing fans' expectations. Due to the setting of the game will stand out in the shooter genre, and we're very excited to reveal more over the coming months. "