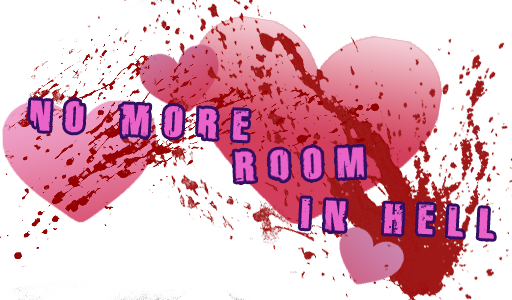 We know that you all have been waiting a long time for the
1.03
patch and Survival mode, and today, because all of us here <3 all of
you over there sooo much for sticking with us all this time we have something
special for you!
Our resident media mogul, Xendrid, has whipped up another
sweet trailer for NMRiH, this time showcasing Flooded, Survival, and many more
new features! This is a trailer that is sure to make your heart flutter with
joy. Or maybe that's just the virus kicking in before you turn... Either way,
grab your shotgun, grab your Phalanx, and enjoy!
---
So here is a brief overview of a few of the new things
coming in 1.03, a full changelog will be included when the patch goes live.
1.03 at a glance:
New Gamemode: Survival
A unique twist on the traditional wave-after-wave style of gameplay, with a little dash of King of the Hill for good measure!
2 New weapons: Mossberg 500A & Woodman's Hatchet
A traditional civilian & law enforcement shotgun, and a leathal one-handed skull-splitter
New Player Character: "Jive"
Our resident character artist CrazyMatt decided to have a little fun, and made quite the flamboyant badass to add to the survivor roster
New Map: nms_flooded
Vince has worked on this map a few times in the last year or so, going through many versions. The end result is a tight, stylish, and atmospheric nightmare perfect for Survival! This is our premiere map to show off the core premise of the mode
Rerecorded Player Voice Commands
The heart of a lion and the voice of an angel, our beloved Cleric has re-recorded the survivor voice commands with some real oomph and power. All that's missing is a little Fus Ro Dah!
Re-balanced weapon damages: based on player feedback
You spoke, we listened. Maybe we didn't listen that well, but that's for you to tell us! We've re-balanced many melee weapons and firearms, but even after 1.03 goes live, we still want your feedback to help improve even more!
One-handed Melee: What to do with that free hand?
How about holding to a flashlight while you swing that lead pipe around like a madman? That'd be pretty handy, wouldn't it?