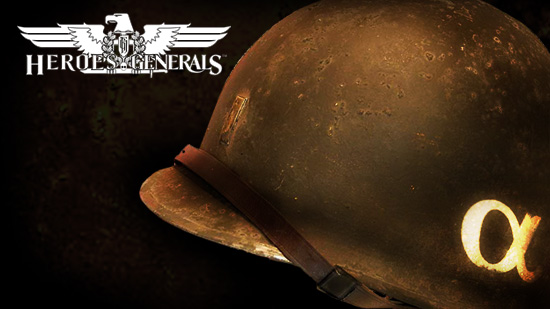 We're now starting to invite more players than previously. 1000 Alpha-keys has just been sent today!
We're currently running a series of server stress-tests, where we need a lot of players to log in and play Heroes & Generals, so withing the next couple of weeks we'll invite many more players. So hang in there!!!
The next couple of weeks Alpha-players can only play the game at certain play session timeslots and the game can't be played outside these timeslots. If you try to log in at other times you will see a count-down to the next play session.
We have a play session TODAY (Saturday the 21st of January) and the timeslot for the play session is:
PSTESTUTC / GMTSaturday the 21st of January11.00 – 13.0014.00 – 16.0019.00 – 21.00 PST = Pacific Standard Time (US westcoast)
EST = Eastern Standard Time (US eastcoast)
UTC = Coordinated Universal Time (Server time) / GMT = Greenwich Mean Time
PLEASE NOTE! We haven't set a date for the next play session yet, as we have to analyze the data from the first two server stress-tests before we know if we can proceed to the next step.
It can take up to a few hours for a mail to find it's way, so remember to check again later today and also check your junk/spam folder.
See you on the Battlefield!
Sign up for an Alpha-key here!