Ladies and Gentlemen :) Today I am very pleased to announce we have some brand new content updates from the Rising Storm fan tribute project to showcase!
These following pictures where first posted on the Colony of gamers forum this morning as a first look and are now being posted here.. To start off we have a brand new rain player unit ready to showcase that is the ever handy Acid barricade!
So as droplets of the rains of life can bring life to parched soils and land so can the elements of rain erode and dissolve! Unknown Rain Priest
Feng has also finalized the ice cannon along with its ice shard projectile!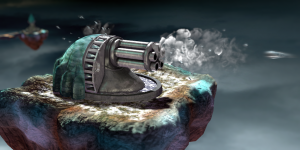 Feng our head texture artist and modeler has also done new island textures to allow for unit platforms for rain player to now have an icy snow cover and main islands owned by rain to also have snow these updates will be implemented soon!
Lastly here is a group shot showing the new platforms and rain units all together!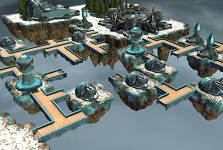 Not that very visible but in background of the group shot is the rain temple! Feng has started re-skinning the temple and bring it up to quality to match all other rain units and also fix errors that were with the temple! Once the rain temple is re-textured it will look much better in-game and also be more optimized.