UPDATE: Sorry but i've had to disable the feature. Porn spammers were spoofing their useragent to get free links. Literally took them 1 hour to figure it out. Internet teaches me yet another valuable lesson.
Is your mod or game profile rocketing up in popularity and hitting the top 10? Perhaps you have posted news or a download which is receiving tons of visitors. Wouldn't it be great if you knew where these visitors were coming from?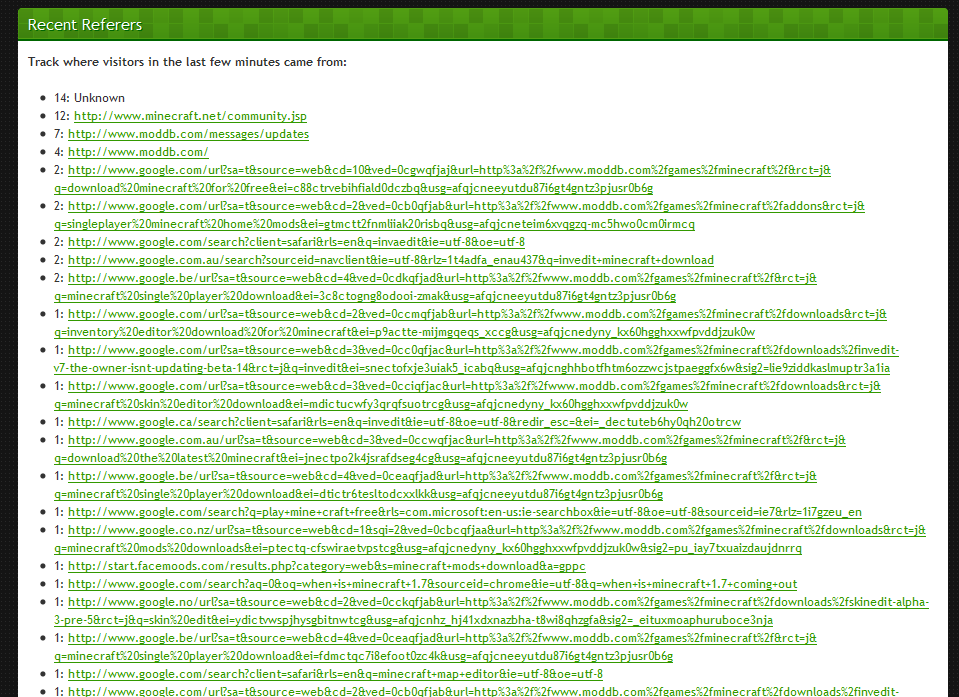 Well now you *sorta* do, as the stats page has a new section (at the bottom), where it shows referrers from the past few minutes. It is incredibly basic, but it is a start and if you enjoy it, we can take it a step further and add more detailed information. I've included Minecraft as an example, but this works for news articles and downloads. To see that in action just click the visitor count for this post on the right ->
This also means that we can track users cheating the popularity system, which sadly seems to be happening more frequently. So don't cheat unless you want your game or mod banned from the site.