Since you haven't heard from us for quite some time now, we're sending you a single Ping from outer space so you know someone out there's still alive... and working on a cool indie sci-fi game.
What we've been doing so far is quite different stuff, we are working our way to the core of 'getting a good game done' from very different tunnel entrances at the moment. Like deep space miners... just without the miners...
Animations
One of the major 'tunnels' we've been working on is character animation. Sounds simple, looks obvious - but can be tricky as hell. The nasty thing about animation is, probably, once you make a change here, it can immediately look terrible over there, if you know what I mean. But after all, things are starting to turn out really nice: The Rakan Marine is looking better and better, holding weapons, running around, having a cup of coffee... wait, that's just yet to come!
You can see we have hardly touched the hands yet, they are still quite straight forward. The hands will be finalized in the near future. We are sure to have a cool basic character bringing life into our level design soon.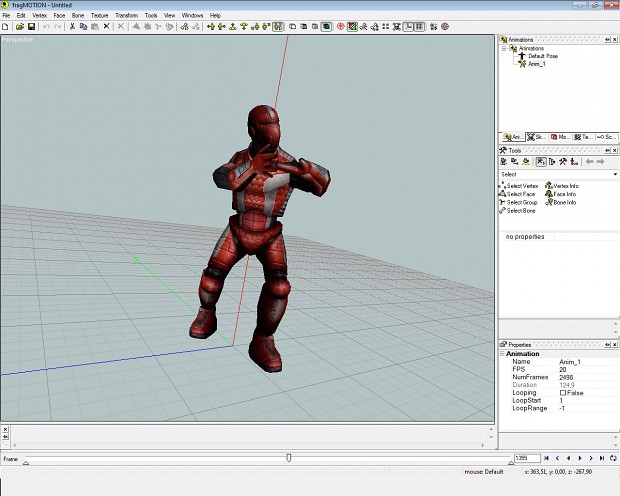 Assault Rifle
Nestor Chavez has worked out a brilliant Assault Rifle. This baby is the standard equippment for all Rakan and Nuvebian Space Marines. It has an impressive firerate, providing high precision at the same time. It comes with optional reflex sights and chocolate bars. I for one would prefer the chocolate bars, you know.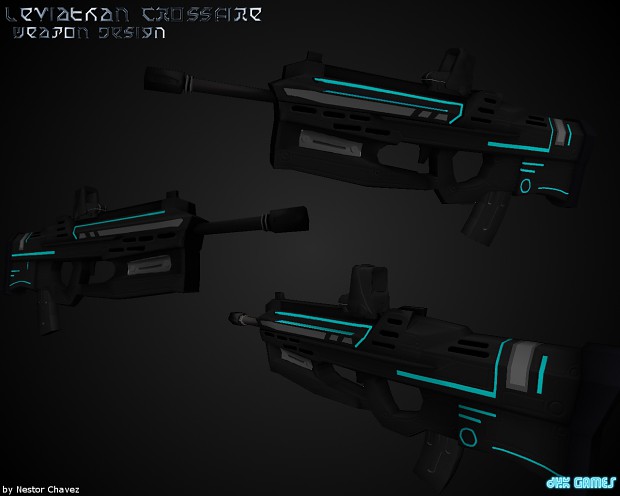 However, we haven't put it into the engine yet, so no in-game screenshots. You understand.
Story
Ok, summing it up, the really absolute new content is one new gun... So what the hell are you guys doing all of the time?? No screenshots? Come on!
We got no new screenshots. No new levels, no working story elements. Really. And I have to explicitly say we are NOT working on a playable alpha demo. No. Believe me. If we were near to having all such stuff done, we'd probably immediately show it, right? So be sure: We are enjoying our time and we are currently not, honestly NOT working on the game at all!
Caught your interest?
Stay tuned (or whatever),
Yours sincerely,
- Dominik
dhk Games