Hey guys Uccido here. Meant to get a video update up last weekend, but have been a bit busy with people visiting from out of town and some stuffing around with uni. Will try again this weekend (18-19 Aug).
I'm also trying to get my hands on some recently finished content to include in the update, but our file sharing setup is stuffing up a bit on my end, worst case scenario I do a new setup on my laptop then shuffle files over via HDD, or just leave it for a future update.
In the meantime, here's a meme.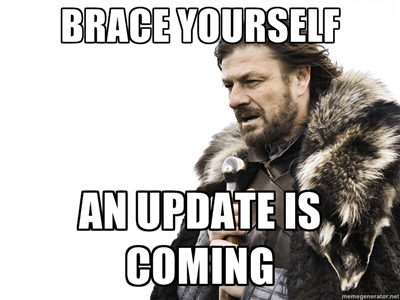 Uccido out.