Here is the latest in our new weekly Overgrowth alpha format! David himself took some time to illustrate the traditional changelog in video form.
Don't forget that you can help support us, try out our weekly alphas (such as the one in the video), and chat with other preorderers in the Secret Preorder Forum by preordering Overgrowth.
The features highlighted in the above video are as follows (among some extra ones thrown in for good measure):
- Cut planes for blood drip from sword strikes
- Softer blood splat lighting
- Blood is shadowed properly by environment
- Blood drips can collide with character hulls
- Convex hull shapes for character collision
- Smoother transition into ragdoll
- Sine wave modulation for flail strength
- Don't auto-wake if falling above a speed threshold
- Initial climb animation
- Low thrust punch and haymaker variations
Thanks as always for all the support! See you guys in IRC and the forums.
Also, feel free to support us by preordering Overgrowth!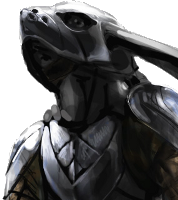 Track us on ModDB (visit our page)