In this tutorial I'm going to teach you how to make a succesfull GC space map in a few simple steps.
Step 1: Starting the map.
When you open the map editor you see a grey erea. To start a map on it go to File and then select 'new space'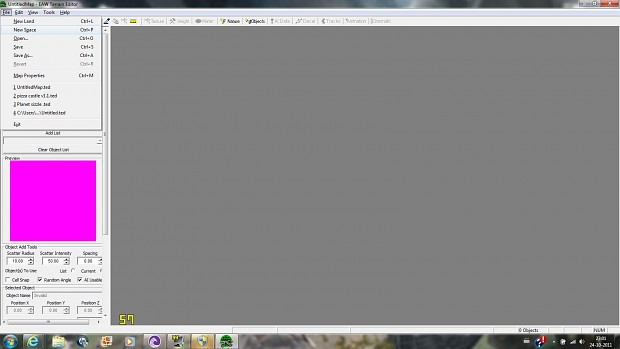 After doing this you'll get a pop up called Map properties. The environment should be space, player owner should be branched, then pick 'single player, for the map name use _Space_Planet_(Planet name). Fill in the planet on 'Planet name.'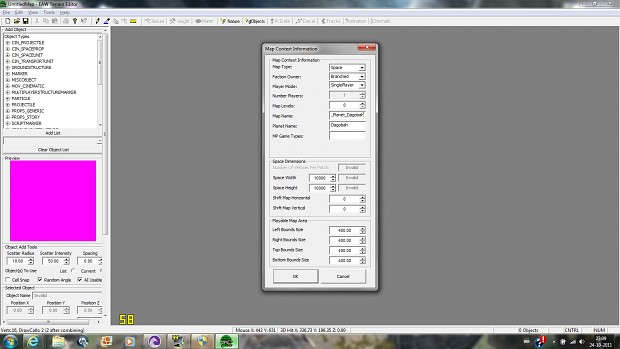 Step 2: Add in a skydome.
To make the map look realistic add in a skydome. For the skydomes go to Nature, scroll down and then you'll see two empty lines. click them and select a skydome you like.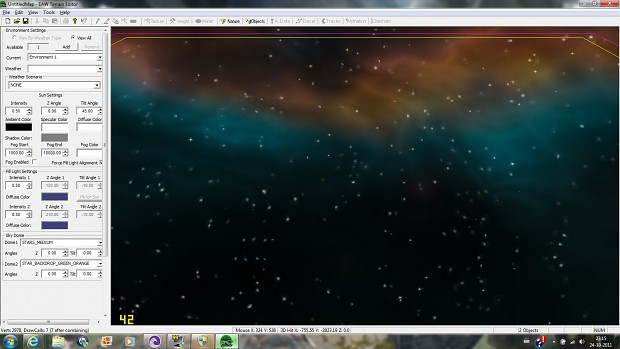 Step 3: Place props.
Placing props will make the map look more realistic. Battling in an empty propless map is also very boring. To find the props go to: Objects, end then click 'spaceprops'. When placing objects it's recommended to use view map by overhead (ctrl+D)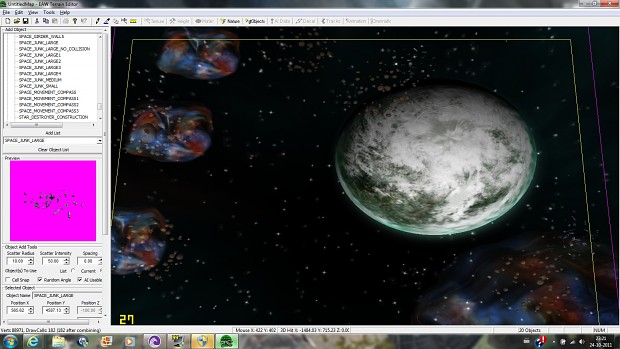 Step 4: Markers.
To make the map work you must place markers. In GC Place the following markers: Attacker entry position (The erea where the attacking fleet will start) Death star position (If you use the Death star it'll show up there) Defending forces position (The defending fleet will start there) Garrison position (Your garrison units will enter the field there) Space station position (The space station will show up there) and the orbital special structure position (Special structures like long range scanners will show up there). To reach the markers got to objects and then click 'markers'.
Step 5: Add other structures.
As a finishing touch u can add other structures like build satalites and secondary structures.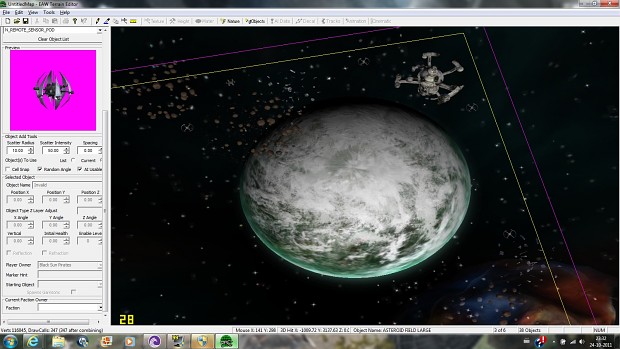 Now your map is finished. Go to File and then select 'Save as' and save it as _Space_Planet_(Planet name).ted.
Well this was the tutorial. I hope I helped you guys :)
I'm posting more mapping tutorials in the future so stay tuned