As we suspected earlier today, we felt there was more to the cancellation of Command & Conquer and the closure of Victory Games. I was in two minds to post this, thinking we may get in trouble, but we are a news source here at CNCNZ.com and Command & Conquer fans deserve to know the truth. We should not be fed corporate lies when it comes to our favourite franchise. So, long story short, the
original blog post on the Official C&C Site
is nothing but a fabricated public relations move to smooth things over. None of the alpha feedback was the cause of the cancellation. Once again,
"corporate politics and shenanigans" behind closed doors
at EA have killed off Command & Conquer and Victory Games. I will share with you the post made on the Official Forums, but names have been removed.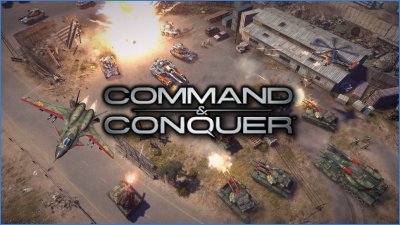 Quote

Hi everyone, I just wanted to say that it has been a pleasure working on this game and I hope you all have enjoyed the closed alpha!
This isn't official or anything, but you probably saw that our whole team got the ax. I hope you understand that we at VG all were dedicated to making a game for all of you to play, and that the press release line was total b.s. It was NOT any feedback from the alpha that shut this project down but just petty corporate politics and shenanigans. We were all shocked and confused to find out that our studio is closed (and that we are all out of jobs!), but I am happy to see that the game is still up and running RIGHT NOW and that a lot of people are still having fun with it. Please enjoy the live game until they figure out how to turn off the servers (it might be a while)! Cheers