Hello everyone and welcome to our special 11th Update !!! The Top Indie Special !

As most of you know Indie of the year is going on and we'd be ecstatic to get at least to the Top 100 so we're asking everyone to kindly click our vote button and get your friends at home to vote as well. So prepare for some content to sway your votes our way !
First up we have a newcomer to the team that you might have seen around the forums named Ashkandi, after completing the Mega Mace texture he has definitely showed quite some promise !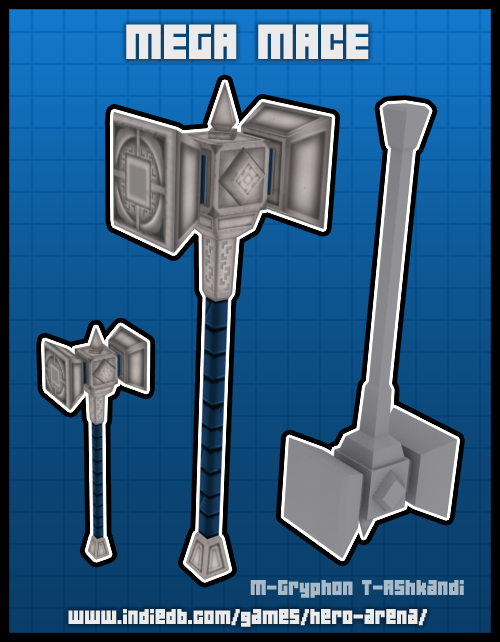 Next up after her absolutely smashing set of Monk Tier costume sets Caden brings us another fantastic set of costume designs for the Ranger tier.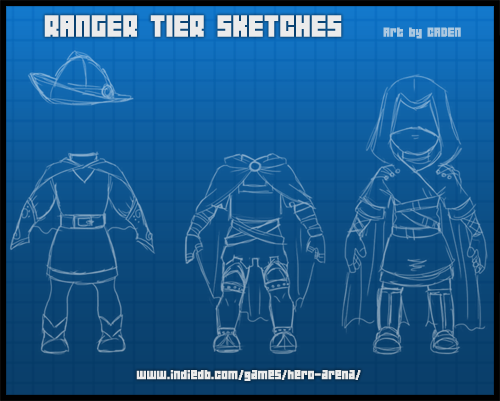 Gryphon of course always delivers awesomeness as always with a low poly but high quality version of our monk outfits.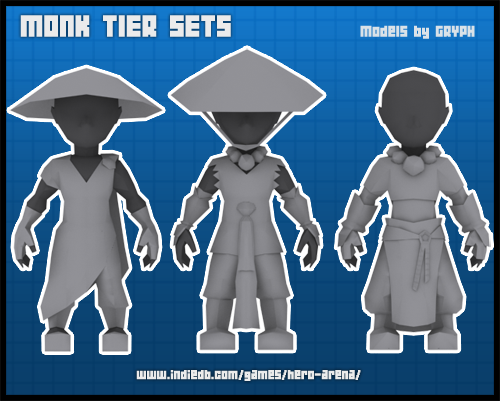 Really just astounding from all our 2d/3d artists this week I couldn't be happier with the team and all the effort they're putting into this game. Both the Monk and Ranger pictures are available in a larger format in our gallery so check it out.
Let's continue with more !
Nic, our music composer, brings us into his dreary dying world with the Death Song and to his lively flourishing world with the Forest Song. Really makes your heart sink, you can hear it in our update video down below.
Dwizar also brings us an updated build of the game which includes the fully functional HP bar for the main character,short and long range attacks ( long range wip ) for enemies and death animations! SADS. You can watch in youtube down below or check out the screenshots posted below it.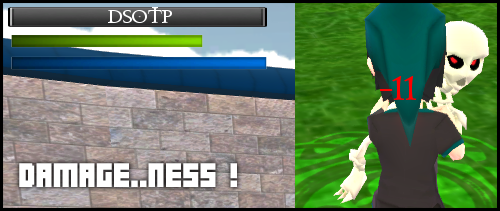 As usual everything is WIP and remember this is a BROWSER game. Don't forget to click the Vote button up! If we make it into the Top 100 we will definitely have a surprise event for all our loyal viewers !
- Hero-Arena Team