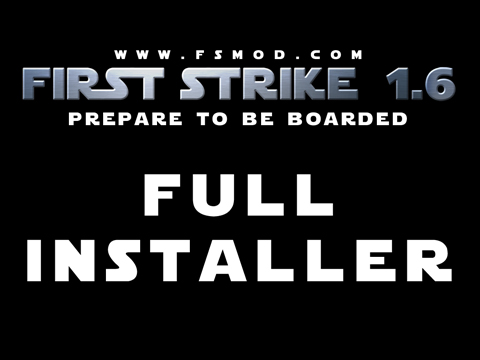 GREETINGS TROOPERS!
Just in time for the second weekend of First Strike 1.6 we're proud to release the full installer for this release of the mod. Rather than having to install FS 1.5 and then update to 1.6, this new release will give you access to all of the content of FS 1.6 straight out of the box.
We'd still advise you to also get the new First Strike Launcher though, as hotfixes have been released since the release of FS 1.6 to improve the player experience since the new release came out last weekend, and this is by far the best method of getting a hold of those new updates.
The mirrors for the FS 1.6 Full Installer are as follows:
First Strike 1.6 Full Installer Mirror
Mediafire First Strike 1.6 Mirror
There will be further mirrors added here as they come on-line.
Look to the First Strike 1.6 Released! news post for details of the changelog for this release. We hope you enjoy the mod and look forward to seeing you out there for some serious games this weekend.
As requested here is the link to the new Launcher which you'll also need, and can be found in the downloads section.
See you on the Battlefield Troopers!