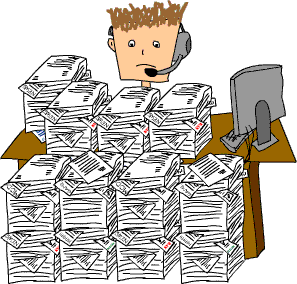 As stated before it is unusual for Mod DB to have staff editorials unless we have something interesting to tell you, or run out of things to do.
For those of you who don't know me I am jacksonj04, a site manager for Mod DB. It is my responsibility, along with a couple of others, to keep the site friendly and make sure people and mods are in line with our user agreement. Sadly in recent days I have seen an increase in general idiocy around the site, and this has to stop.
The staff on this site are volunteers who give up their time to keep it running, and recently they have been the subject of abuse when asking more unruly members to calm down and read the rules. Because of this, we will be doing two things:
1. I would like to personally ask all members to keep an eye out for people flouting the site rules. The odd swearword in a forum post tucked away in a backwater we don't care about, but we want to know about anything which goes against the list in the user agreement. Use the contact form and staff will be on the case as soon as possible.
2. Staff will now be more liberal with warnings. For those of you unaware of how our warnings work, it is a simple "three strikes and you're out" system. Any member of staff can hand these out to users misbehaving around the site. The user will be warned, and after three warnings they are banned. No ifs, no buts.
For those majority of well behaved and cooperative users including those guests just passing through I apologise for you having to read this.