This means it will look awful and be buggy and incomplete, but on the plus side you get to try out the game early, and buying it sooner rather than later will work out cheaper for you as the price will slowly raise as the game gets nearer completion. Think of buying the game now as a donation to support the game's development. Money is a growing problem for me. Currently I'm working a part time job for 6 pounds an hour and I'd like to be able to get rid of it and also have enough money to buy game assets and hire at least one permanent artist.
Don't expect too much from the game at this early stage. It is nowhere near finished.
It will cost 10 Euros, and be in the form of a playable demo that you unlock by purchasing. The price will gradually increase over time, so the sooner you buy the cheaper it will be.
Once you buy it that's all you pay, there will be regular free updates and improvements to the game. Its currently at version 0.2 so it has a long way to go.
The graphics + art will be bare and plain until I make enough money to hire an artist.
There is not yet any sound or music in the game, again I need money for this.
GAMEPLAY
Also gameplay will be very basic at the start. Many features will be missing or incomplete:
There wont be much to do at first, except wander from town to town getting in fights and looting.
Currently armour does not act as armour
The medical system is incomplete, and for now healing will be simplified
AI will also be very limited
There's not much in the way of variety, all characters will pretty much look the same. Not much in the way of clothing or hair, and currently no females either.
The world map as you see it in the first release is big, but does not even cover a quarter of the final map size.
Performance will likely increase at a later date
The pathfinding is buggy
There is no day/night cycle, water, weather, or wildlife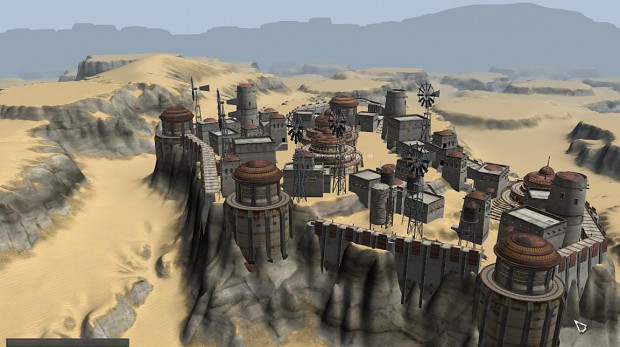 The landscape will be bare and empty of features and graphical effects, wind, shadows, grass, rocks etc
ESTIMATED SYSTEM REQUIREMENTS
Windows XP or later
At least 1GB RAM (but probably 2GB)
At least a 2-core CPU
A good video card, reccommend at least 512MB of VRAM. (maybe more)
Obviously I don't have a variety of machines to test it out on, but my current development system has a GeForce GTX 260 with 1GB VRAM and that runs the game pretty nicely.