Greetings Fans!
It's February (already!?) and we here at ZombieMod are excited to present to you what we think a bunch of you are going to love. While we've been working on finishing up other areas, we decided that only four supporting countries was a little boring. Besides, if the US was overrun with zombies, I think more than four countries would show up. So, we went back, and added a few more. Plus, we've revamped some of the old ones.
The ZM team presents to you...Foreign Infantry 2.0
First, we asked our friends down under for some support. Now, some units of the SASR, Australia's finest, are here to help.


While they might not deal with snow much, they are just as combat ready as ever. Armed with the M4 SOPMOD, they can effectively eliminate targets.
Next, some units from the United Kingdom have come to help. Sections from the British Royal Marines are on standby to support.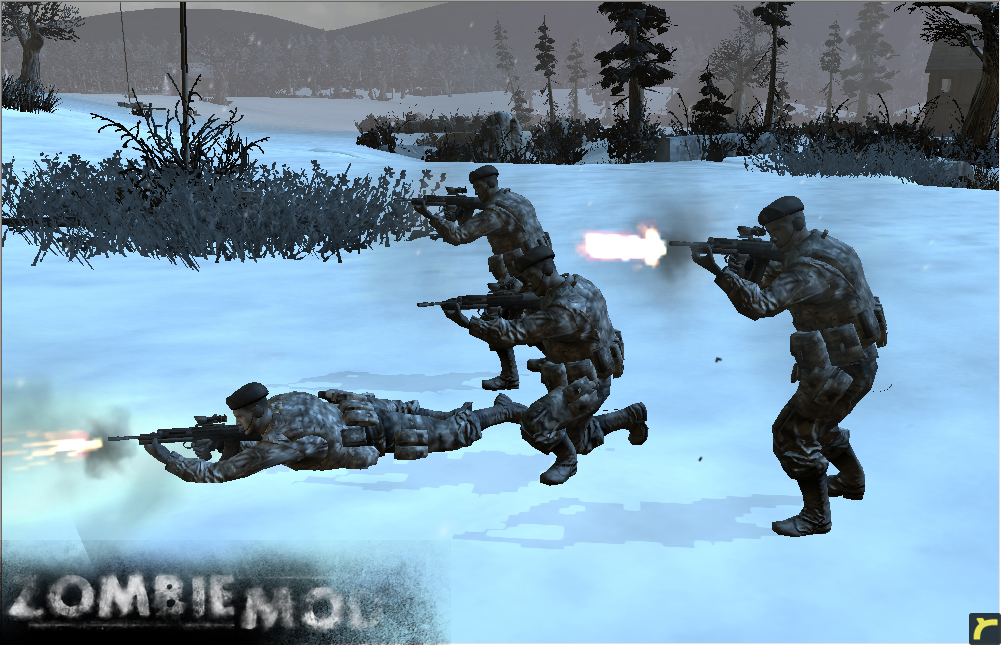 Armed with the L85, they are able to take out targets quickly and accurately.
Next on the list are our neighbors to the north, the Canadians. They are sending members of the Canadian Special Forces to help us out.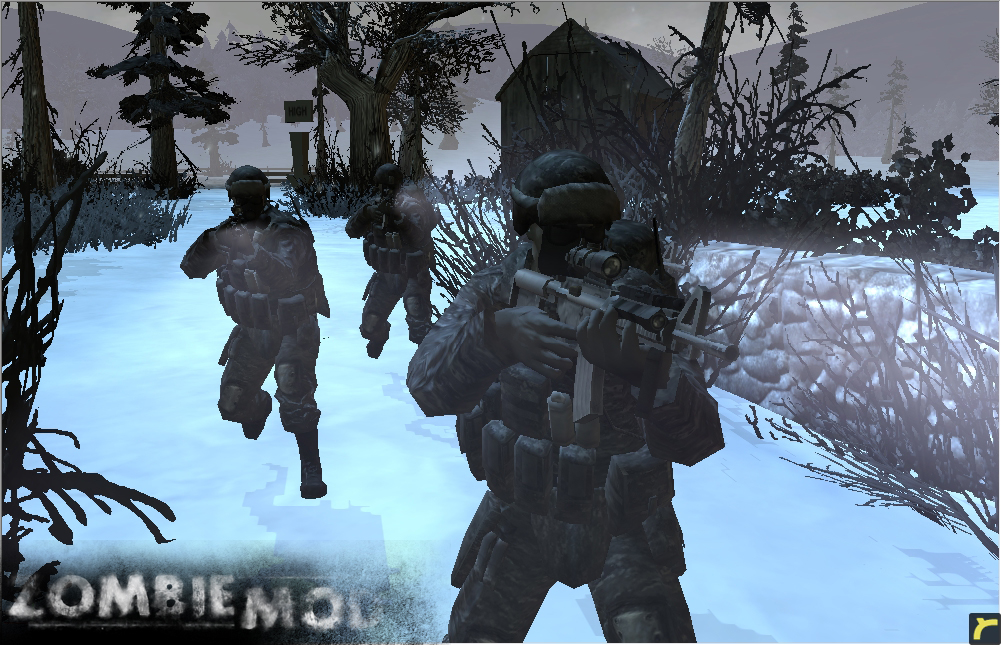 They too are armed with the M4 SOPMOD and are used to the cold, making them efficient in the winter environment. Here they are also demonstrating the Gas Mask upgrade. (See last month's update for more info)
Next we have new comers to the fight. The French are sending their Commandos Marine to help in us out.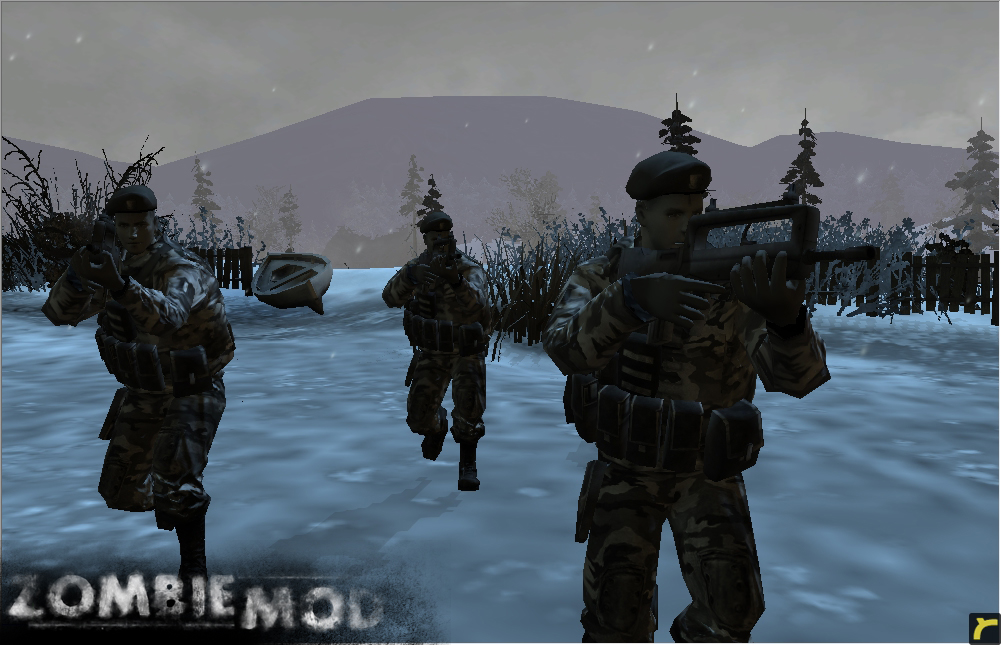 They carry the FAMAS, a reliable and accurate assault rifle, making them able to take out targets quickly at a close range.
Our next guests come from Germany. Representing the Deutsches Heer is the KSK section. The Kommando Spezialkräfte are the elite of Germany's elite and can deal with most threats alone.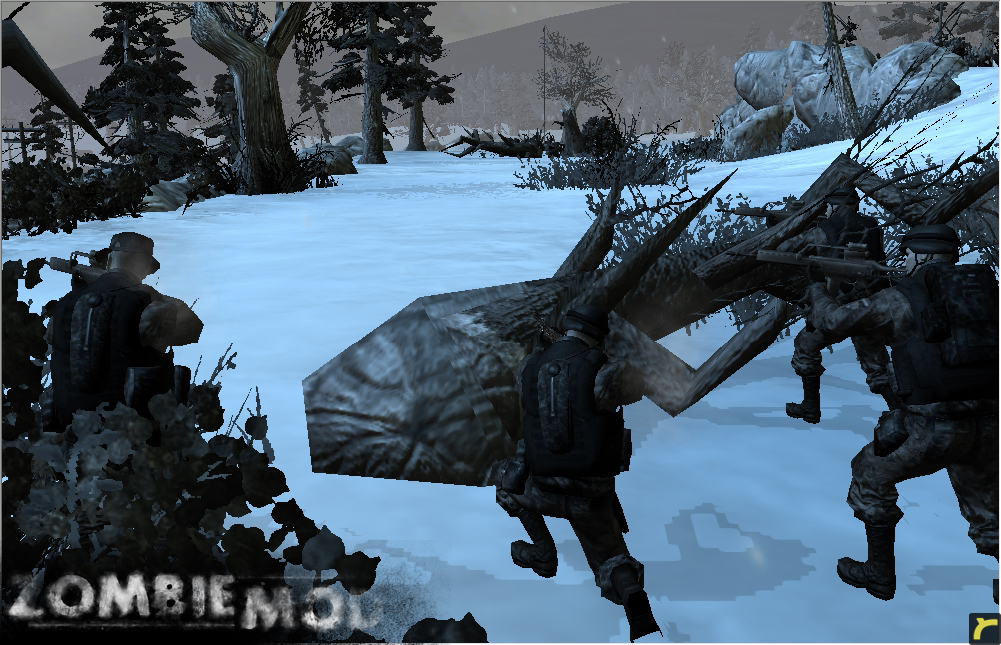 Armed with the G36 and one UMP45, they can eliminate targets at most ranges swiftly and efficiently.
Also new to the fight, Japan has sent some infantry to help. These members of the Japanese Ground Self-Defense Force, or JGSDF, are ready to go.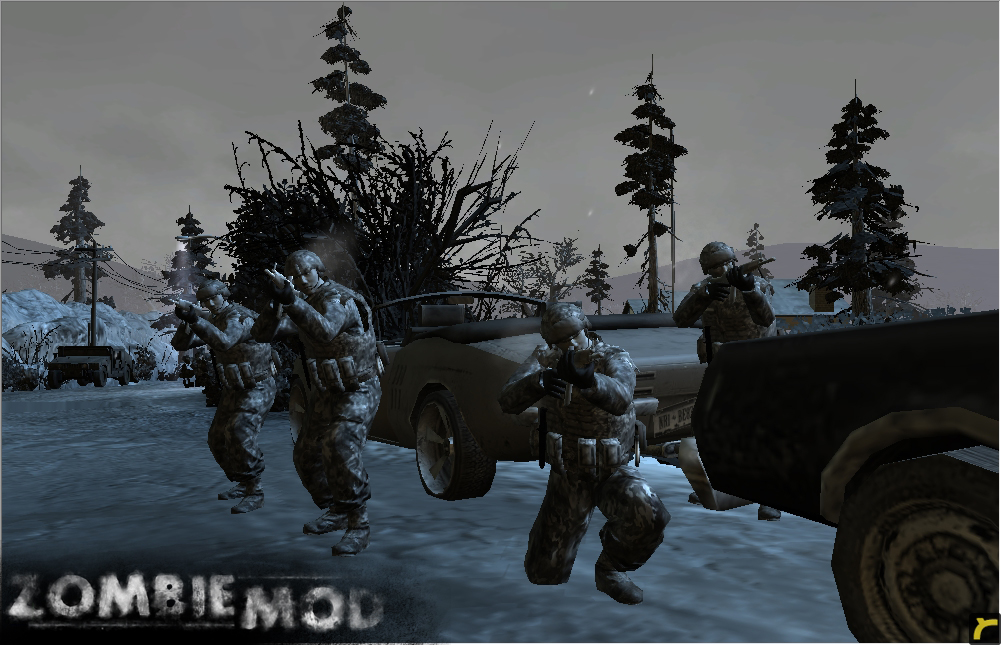 Carrying the Howa Type 89, they are able to eliminate targets reliably. They can hold their own in most situations as well.
Lastly, our dear friends, the Russian Federation (no hard feelings for the Cold War, right?) are back to help us out. Falling from the skies are the VDV Paratroopers. Short for Vozdushno-Desantnye Voiska, the VDV are elite paratroopers that can handle almost any combat situation.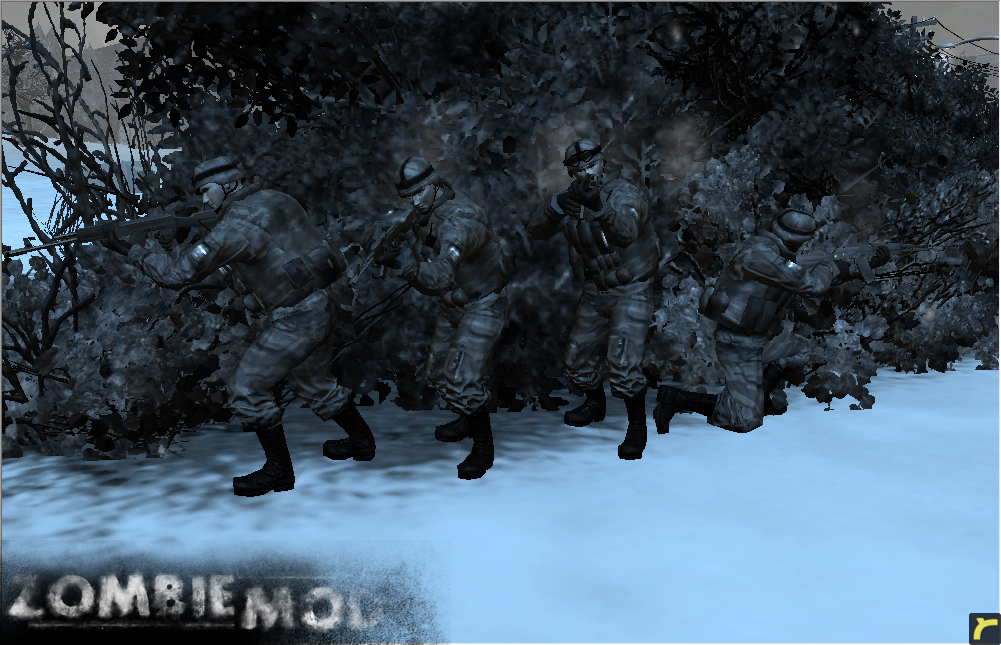 They carry the AK-74m, a member of the Kalishnikov family, meaning they are reliable and deadly.
Check the image section for more pictures of each squad! We hope you have enjoyed this update, and we look forwards to sharing more with you!
- the ZM Team