Hi everyone!
So I skipped a January Update due to the Mayan Apocalypse, and a lot of the work lately has been trying to fix bugs in the mechanics system... So really there's been a lot of work done, but not a lot to show.
In response to the last update, I removed the 4th and 5th generation Pokémon from Survival Island. This game is now Gen 1-3 only!
But it's Valentine's Day and because I love you guys I'm setting the release date of the P:SI demo for March 1st.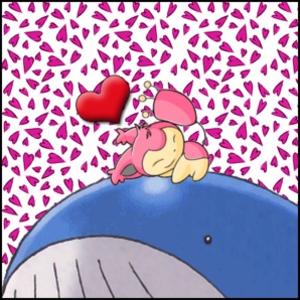 (But you already knew the date from reading the comments.)
Here's what you can expect:
- The current first "level" of the game, including the first Temple.
- Overworld Pokémon encounters (in addition to regular walk-through-grass encounters).
- Since you won't be able to access the regions with different Pokémon for the on you're currently in, I've implemented a system where you can pick your starter from the Pokédex list (no legendaries, though).
- Character Selection.
- Crafting mechanics, storage system mechanics, etc.
- The difficulty system.
- The happiness and death systems.
- A bunch of Easter Eggs for those looking for them.
- Three different Spirit Statues.
- A few new items.
- The achievement system, though with a shortened achievement list.
Things you won't see:
- The rest of the island.
- The end of the game (duh).
- A big chunk of the story.
Basically, I'm treating this like an open Beta version, so I can find out where all the remaining bugs are and see how to make the experience more fun. There's still a lot of work to be done on the visual side of things, so it'll likely be very rough around the edges in a few places. People who are expecting a full, polished experience from this will probably be disappointed, because this game is not finished yet.
I also want to hear your opinions! What do you want to see in the demo? What do you want to see in the finished game? Let me know in the comments!