It's been quite some time since we have formally addressed our faithful community; however we're back, and ready to knock your socks off. The past few months have been busy, temperamental, and even downright stressful; but alas, we pushed through, and by doing so have perfected an already beautiful mod. That's right; we have re-visited, re-modeled, and re-scripted a lot of the past Opposing Force 2 content. To start this update out, we would like to present you all with some fine and tasty media.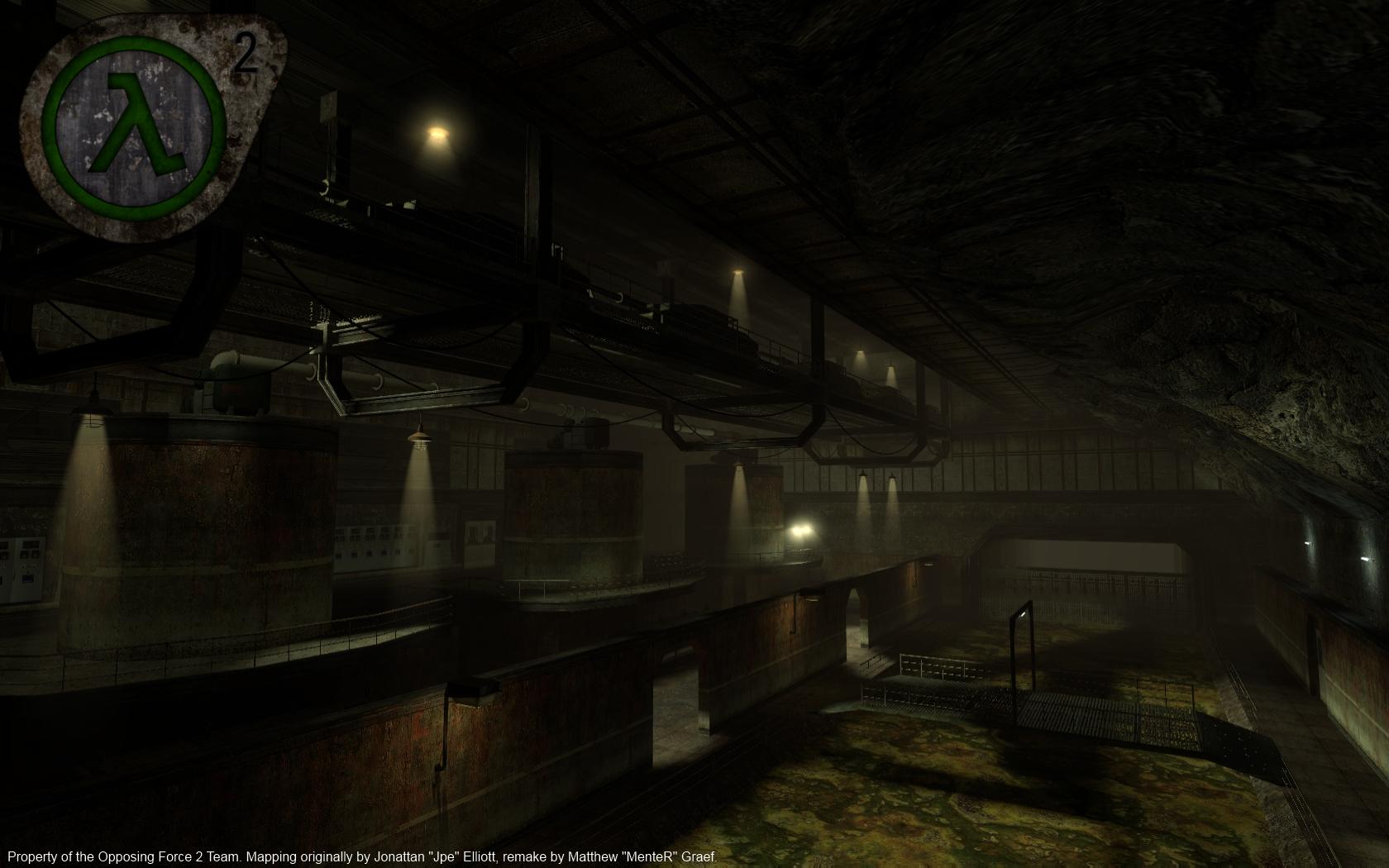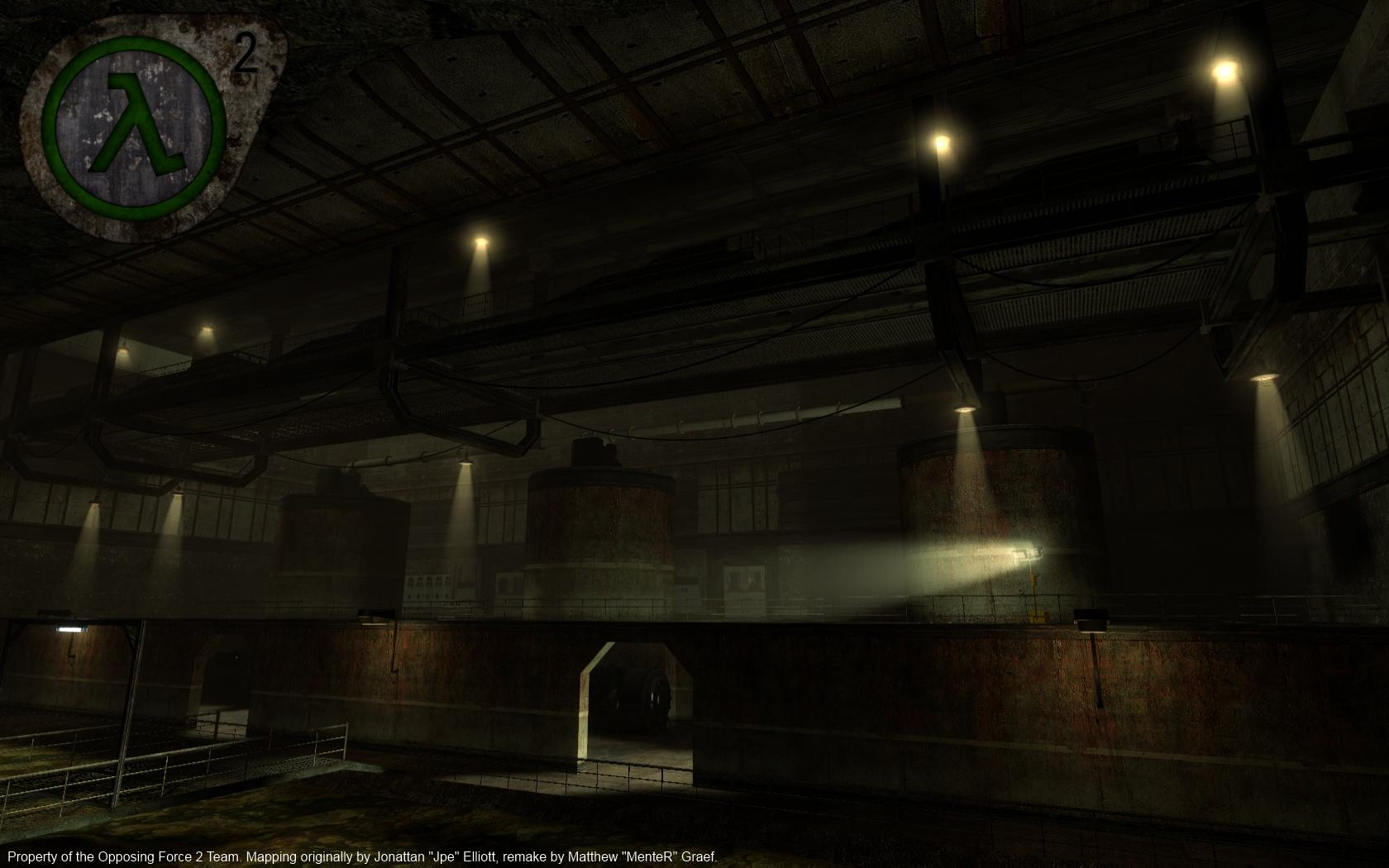 Now that you all have been warmed up with the new media we would like to share a look behind the scenes into just how we created our new content. As you can all see the maps have been tweaked and re-worked. The overall architecture has been heavily modified to fit the atmosphere for each unique level and location. That said we've been hard at work to graphically stun the player as he/she runs down corridors and traverses dense forests. Each environment will feel sharp and gritty, yet play smooth and comfortably. Our original maps didn't feel quite like we wanted them too, they felt amateur and poorly crafted. It was because of this that we decided to re-do most of our content to make sure you guys had the best experience possible. Here's a comparison:
2010 (remake by MenteR)
2008 (map by ImCrimson)
Another thing that always bothered was the level of 'scare intensity'. The player never really felt terrified by our enemy creatures and therefore could never really place themselves in the role of Shephard. Enemy AI has been improved and partially re coded to give the player a sense of realism; however we felt it necessary isolate and scare the player, which the zombies, bullsquids and even the almighty gargantua failed to do in many environments. To fix this problem we went about creating the ultimate enemy. Without giving it away all we can say today that this mystery creature is the only enemy from race X we are including in our game. It will be used sparingly, and be somewhat of a mini boss. We can asure you've never seen something like this before, and it will most likely be one of the most remarkable and innovative NPCs ever put into a mod.
Before we end this news update, we would like to turn our attention to our two newest members: CooL and Hazard24. They will make a fine addition to the team, as each brings their own experience to the mod. Also, thanks for those who applied! Keep 'em coming!
And by the way, don't forget to check the forums. We've been releasing exclusive media there almost daily! Until next time dear fans, and thanks for everything! On a final note, soon we will be showing off a big summer media update, expect that within the coming month.
Written by Spooboy - Storyline Coordinator and Writer