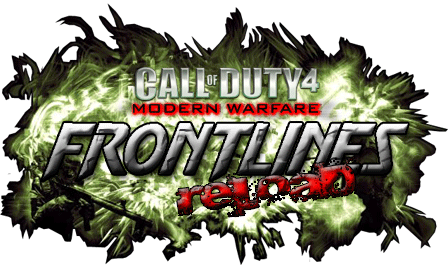 Finally the patch 6.2 for the Definitive Version of Frontlines R3L04D is OUT!!!
You can download the FULL VERSION or just the PATCH 6.2 to update your server. I hope you all enjoy and have lots of fun! Here the features:
6.2 wrote: 6.2 R3L04D
. Added command to fix your incomplete promotions by disconnects in the middle of promotions
. Teams are also logged into War Server log to make it easier to continue a War with the same team
. Tactical Mode now not allow jumps anymore. But you still can climb walls, ladders, cars, etc...
. Added new var to control the weight of the soldier while jumping in the server
. Mission gametype don't give more 10 points to the team which complete all tasks first, but just 1 point + a extra point to each minute ahead. With that, retreat before the nuclear strike will be more important to the final result
. Now may spit blood in your face with a very close range kill
. Spawn fixes in the maps mp_hollow and mp_iranian_embassy2
. Fixed few small bugs
Here our servers:
On the side notes we have released the first alpha of the W@W Frontlines powered with bots from PeZBOT at our server, soon will be released to let you put at yours. Because the success of MW2 Frontlines we openned a better and bigger server and we are keeping 2 servers online. Check both servers below.
The bad news are because the latest patch from DICE our already beloved HER BF3 doesn't work anymore aside in UNRANKED servers, which made HER BF3 died even before the release. We are trying to ask DICE to comeback with that stupid decision. You can help us HERE
---