Hey you - it's been quite a week for us, that's what I can tell you right ahead

We've released our first alpha demo Leviathan Crossfire: Revelation one week ago, and since then, we've made most interesting observations concerning the game. Allow me to share our week 1 experience of our first stand-alone demo project with you!

Observation #1: Positive Impression
Let's start with the positive things, shall we? It's kinda motivating! The alpha demo has been adopted quite positively according to the feedback we've received. Summing it up: LC Revelation is a unique indie game with brand-new, unique characters, models, textures and professional voice overs. Furthermore, the demo tells a short story with a deep atmosphere.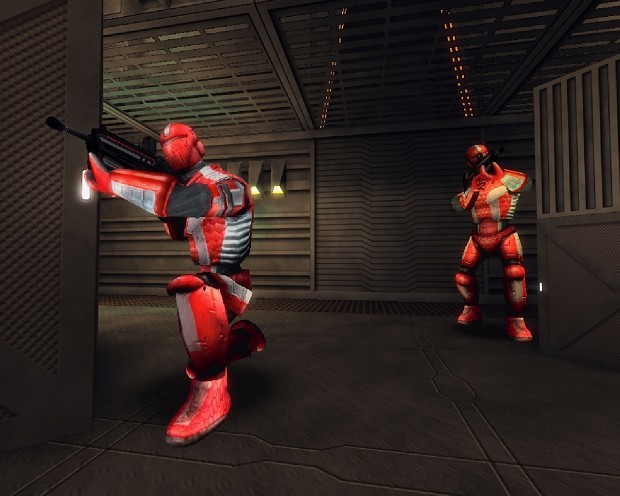 The demo made an overall good impression
We are glad the demo makes an overall good impression so far! -- But...
Observation #2: New Specs, New Game
We're talking about an alpha. And in the consequence, even more interesting for us is hearing about the things that do not work out as intended yet at this stage. And to learn from these things for the future, for more advanced releases.
A major problem is, obviously, that the cinematic intro and outro videos do not show up at all on some systems. Which is a pity, the videos are quite important to understand the full story of the game. We are currently trying to figure out whether this is a codec problem or not. We did not experience that problem ourselves, having tested the demo build on four different systems before the release.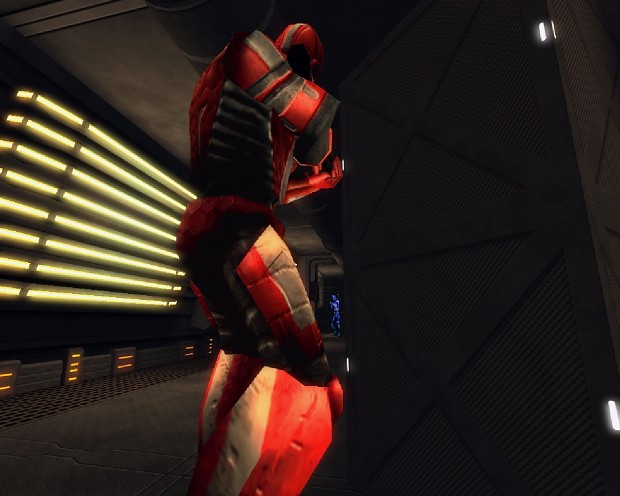 Missing codec - no video!
Lesson learned: Do test more. More. More. Even moooore. No, you're not done yet. Test it even more!

Observation #3: Got Used to it
Apart of the stated video problem, the community has been busy and found a bunch of minor bugs. These bugs are caused by a simple matter: We, as the developers, got used to certain facts about our game. Just a short but striking example:
We invented the characters, worked them out in collaboration with our external 3D character modeler, made them look like cool sci-fi Space Marines, rigged them, animated them, imported them into the engine, attached guns to them, corrected them, over and over and over and over...

And this has been a process of multiple months. We had accepted they look like they do.
Then, we released the demo, and got asked:
Doesn't that Space Marine look a little like a dwarf?!
The answer is simple: Although he's not exactly a dwarf, the Marine is scaled too small. We scaled him not perfectly at the beginning of the given process. Okay, okay..... well.... I scaled him a little too small. And then, we got used to the fact, and simply, literally, did not see this issue anymore.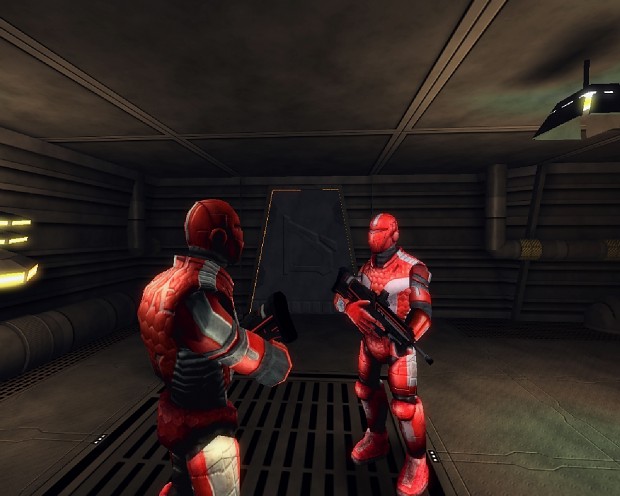 Got used to it
Lesson learned: More advanced releases will require external testers to make sure they find bugs we cannot find any longer. It's our game, we love it in its state, we see it like every day - which is a prerequisite and an obstalce for the development at the same time!
Corporal Trask Wants You!
Trask is the main character of Leviathan Crossfire: Revelation. And he needs your help.
Right now.
In the consequence of our observations, we've started working on a patch for LC Revelation that will fix almost all of the reported problems.
You can find an always up-to-date list of the problems we've heard of here.
If you got some time left, help us finding bugs! If you have experienced problems or glitches that are not listed yet, don't take them to the grave - let us know!

We will gladly fix them rather now than later!
I hope you see we are taking critics from the community serious, and we are giving our best to solve known problems as quick as possible! We are currently improving what we already got done. And then we'll develop it even further. Sounds like a plan, does it?

Help us make it there, become a bug hunter!
Skynet
dhk Games