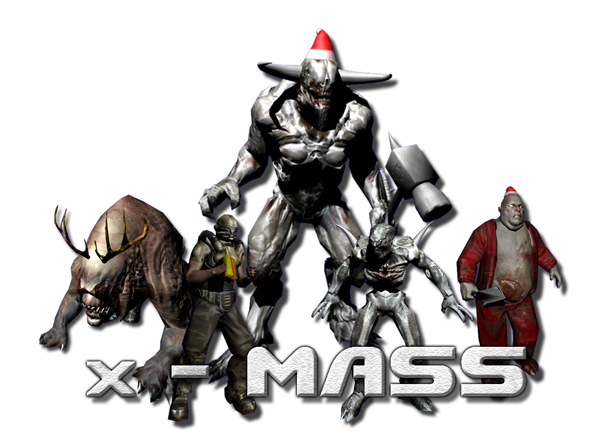 So 2 years has been passed from the mod release and we collected a lot of feedbacks and comments during this time. It was great time during the development and after. It was also a good challenge as we started to develop the mod in late Semptember 2008 and finished for the 22 December. Obiviously in two months we couldn't make a long mod, but our intention was only to deliver something funny and mindless to pass 30 minutes.
"...LOVED IT LOVED IT LOVED IT LOVED IT!!!!" - Striderdm1 from d3files.com
This news is for the one that missed the mod and for announcing a Desura release.
"...Actually, the ending left me in tears of laughter...." - Mkem from d3files
Also, the mod has been reuploaded with the patch 1.1 included in the main package, so you will have to download only once the mod.
"Wrong game DLL API version" - One of the numerous people that still doesn't get the difference between patch 1.3 and 1.3.1.
You can grab the v.1.1. Multiplatform here:
Moddb.com
The mod will be released also on Desura, the new Indie and Mod digital delivery platform. So log-in on Desura and download the mod from there if you prefer.
Remember that there is also the official original soundtrack ready for download:
Moddb.com
"I've auto voted 10 because I was proud of my self and my teammates" - A shameless Neurological from ModDB
If you are too lazy to download and play, then watch someone else playing the mod. In 2008 Paul's Gaming published on youtube a walkthrough of the mod in 3 parts, you can watch them here:
Paul's Gaming - Doom3 MOD - X-MASS part1
Paul's Gaming - Doom3 MOD - X-MASS part2
Paul's Gaming - Doom3 MOD - X-MASS part3

"i laughed so hard my head turned inside out :D" - jordynh08 from YouTube
For who know japanese, there is also a review over www.game-damashi.com that gives the mod, 5 out of 5:
"...it's Cool, it's Fast, and it's Funny at the same time..." - Ominous from Doom3World
Thats all, download the mod, watch the playthrough or ignore it, but have happy holidays. We would also to thanks everyone that supported the mod in those two years even with insults.
-neuro-lab.net Staff