The 19th of August isn't a particularly special day (I notice, however, that it's the anniversary of the August Coup in the Soviet Union in 1991 and of the end of Operation Iraqi Freedom last year), but I have news nevertheless.
Quick break-down of contents:
There's a lot of news in this edition, and we encourage you to read it all so as not to miss anything important, but nevertheless if you're in a hurry, the above list should help you skip to what you want to see. To be honest though, it all looks interesting to me, so get a cup of tea and read the lot!
The UEaW server and website

As you've probably heard from our last news post and the image put up to bypass the authorisation time on Moddb (our apologies to the Moddb staff for making a nuisance of ourselves, but 9 hours later it was getting a bit worrying that we couldn't pass on the short message!), our server is currently experiencing major problems.
Given the opportunity of a fuller news post, I can put this into context. UEaW is currently hosted privately with the help of ex-mod leaders and technical support is mainly managed by the venerable Mike.nl, which means we have not only our own website and forums, but an FTP, trac system and Subversion system - using TortoiseSVN - that allows every UEaW Dev and Dev Assistant to have a synced copy of the mod on their local hard drive, and to update and commit changes to the server without conflicts between versions, whilst the server syncs and keeps copies of every revision made to every file by each member of staff. Neat, huh?
Unfortunately, our legendary former staff who support the server have been out of contact for pretty much a few years. Although they continue to cover the expense of our server, unexpected problems with the server owners themselves resulting in something going amiss with the hardware (we can only assume) have rendered our entire online apparatus almost inoperable. Everything is now so slow that it may as well be offline. I notice that a few people keep logging onto our forums, and must be wondering where everyone is - most people can't even get through without the server timing out, and most of us who can push through aren't going to start posting, it'd be quite the futile effort.
Besides rendering our website and forums virtually offline, this is also stunting mod progression. We fully utilise the SVN system as a team to always have an up-to-date copy and commit all our additions and changes to the server where they are versioned with notes explaining what has changed, and such lovely capabilities such as graphically comparing and editing multiple revisions of xml files in the same window. Not only has the state of the server made it difficult for us to work together, it also means, for a mod of this size, we haven't been able to push forward properly; balancing can no longer be synced across the team, and for a mod so huge, little can go ahead with just sending files between us.
We have little choice now but to look at moving server. Shimrra and Mike have the required expertise to make this possible, but finding both a reliable hoster, moving so much data and raising funds for what is going to have to be a significant package (many hundreds of gigabytes worth of storage, for starters) is another matter. We are working as best we can on the mod in the meantime - we can at least work towards some graphical improvements, including the new GUI, but for now the mass code-balancing work has to be put on hold.
Time for something more optimistic, I should say. We have a few pieces of news that are not about the mod's content, but about the team and the real process around the mod for you:
Firstly, you can now contact us officially at dev.ueaw@gmail.com, especially in these times when we temporarily do not have a forum for you to address your queries to. This is the official UEaW email address, which can be accessed by all Lead Devs and Devs, to which you can address any queries, requests, staff applications - and right now, anything you'd normally post on our forums (random questions, threads of support, whatever).
Secondly, you can now follow us on Twitter @UEaW, which we'll be starting to use alongside our forums (when we re-create them on a new server) as a source of minor news, media snippets et cetera. All development staff, including Dev Assistants and potentially some lead contributors will have access to this account, and so it is likely to contain some unofficial news and media too. This is the first time this has been mentioned in public, so a special prize of 10 cookies (the universal currency of UEaW) goes to the person who manages to be follower #1!
General Mod news

What's new pussy cat? (UEaW will now shamelessly endorse Tom Jones)
First of all, we need to give an official welcome to Geroenimo, who many of our followers will know from ORaW, to the UEaW team. In fact, we really need to give him two mentions, since he joined originally to fill one of the General Development Assistant slots, but soon turned out to be far too useful and dedicated to not be a full dev, so shortly after signed on as a UEaW Developer.
Secondly, as the latest media will suggest, UEaW, despite the server disaster, has been getting even better. I know, as if it were possible, right? Graphical improvements continue, and the game moves ever closer to being complete. In highlights:
Tactical battle AI is now in place, and Shimrra is moving onto Galactic Conquest AI. We look forward to him not giving the AI teeth, but rather fangs.
All structures are now in-game and operational - including economy-related facilities, infrastructure options, strategic utilities and defences and garrison structures.
Redesign of the GUI has started, with the aim of not only providing UEaW with her own GUI which supports her features, but refining it beyond the original interface to be slimmer and more streamlined, allowing you to access more of the map.
I baked some chocolate and ginger cookies the other day, greatly contributing to my morale. Important news.
The CIS starbase has finally been finished, which means that every faction now has all 5 functioning levels of starbase.
Shimrra has been scripting some fancy-pants lua for the Executor SSD (amongst other things!) that we think that those fans familiar with Return of the Jedi will find to be most satisfying. No specifics for you today, however!
We are also continually improving our graphics as we come across them; ranging from lasers to explosions (that are already enhanced over vanilla) which are being constantly upgraded to the best of our abilities.
Recently Asked Questions

'RAQs', I suppose. There are a few that have been posed to me personally or to the team as a whole, and I'm going to take the opportunity to answer some of these which cover larger topics, as opposed to the usual specifics about specific ships that happen to be in our latest media at the time:

Courtesy of lugema1 on this image:
'After random discussions I think I'd ask a question regarding to the pic. Its the Hardpoints: I suppose the boxes are lasers and the triangle-like things gotta be missles[sic] or protons. But then what are those vanilla-style ones? '
I'm surprised no-one has asked before, to be honest. I'll deal with the last query first, because I'm pretty insane like that, and answer questions like a boss:
The vanilla style hardpoint symbols in this image are just a slight coding error; all weapons hardpoints should use one of the two new patterns, but one of the definitions in gameconstants.xml had avoided my first pass, it seems. This leads onto answering the main question - how do these new hardpoint symbols work? It's not the type of weapon, as was guessed at in the question.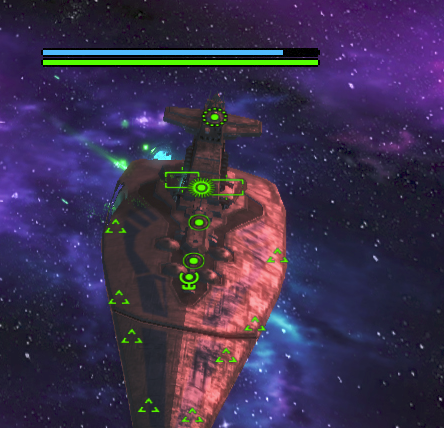 You can see there are two variations of weapons hardpoints in the few images we've shown you demonstrating them; which have been kept deliberately low(!). Weapons hardpoints are now split into two kinds - 'Primary' and 'Secondary', or 'Major' and 'Minor', however you'd like to think about them. Triangular reticules indicate Secondary hardpoints, and Box reticules indicate primary hardpoints. The difference?

Secondary hardpoints tend to be far more numerous than Primary hardpoints and contain less weaponry - that is, they are either smaller emplacements/batteries, or individual turrets. The turrets on a Venator or ISD, for example, are all secondary hardpoints - each individually, that is. They fire much smaller volleys than an individual primary hardpoint and are easier to destroy, but tend to be numerous and scattered across the hull of most capital vessels providing light firepower from all angles. They can often be lighter weapons than those of primary hardpoints, but this is by no means the rule; they can also be small batteries of much heavier weaponry on lighter vessels, and individual heavy turrets on larger vessels, like the example of the Venator already given.
Primary hardpoints are far less numerous and are significantly harder to destroy than individual secondary hardpoints. These are representative of large batteries of dozens of weapons that are grouped in a small area and fire collectively - like the turbolasers and flak canons we see firing at the beginning of Episode III who are arrayed one-next-to-the-other in a large battery on the Guarlara and Invisible Hand respectively. Ships tend to be designed to sport these large batteries in tactical positions - for broadsides on large vessels and long-range fire. They fire very large volleys into enemy ships at once; potentially the equivalent of half-a-dozen or more secondary hardpoints and are harder to destroy, but accordingly taking out a primary battery giving you grief on an enemy battlecruiser might give your forces time to breathe whilst you regroup.
Courtesy of lugema1 (again!) and LucianoStarKiller on our Moddb wall and others elsewhere:
'will we be able to cross time factions?...i mean republic vs sith or rebels vc CIS?...will the ships of the newer era (example reps over sith) be mor epowerful[sic] or as balanced as it would normally be?'
'...in skirmish there is still 3 players possible e.g. all 3 republic "versions" vs each other? '
A very good line of enquiry. It absolutely does support cross-era skirmishing, so yes you absolutely can pitch the (Post-Ruusan) Republic against the Sith, the Rebels vs the CIS and the (Pre-Ruusan) Republic against the Galactic Empire. Hell, you can even pit the Empire against the Imperial Remnant if you want. We may provide some screenshots of this in the coming weeks.
Edit by Shimrra: A little mistake here: It is absolutly possible to have three different factions in skirmish battles at the same time.
Courtesy of my subconscious in my head:
'Hey Chris, I see that we coded three Republic factions - "Old Republic", "Republic" and "New Republic". Now, it's obvious that the New Republic is that formed after the Battle of Endor, but surely both of the first two are technically the Old Republic? '
It would be quite impractical to have two factions called the 'Republic' and the 'Republic', one of which corresponds to the Republic-Sith era, and the other the Clone Wars. I'll clarify now, that the 'Old Republic' refers to the Pre-Ruusan Reformation Republic that fights the Sith in UEaW, and the 'Republic' is the Post-Ruusan Reofmration that fights the CIS in UEaW.
Courtesy of various people over the months and years:
'If proton torpedoes and missiles no longer pierce shielding, what is the point of having shield generator hardpoints, bombers... Hell, even torpedoes and missiles themselves? '
Well to start off with, we have made torpedoes and missiles blocked by shields for a few good reasons - firstly and foremostly since it affected the way we've developed the entire mod, it's canonical. This isn't a super-realism mod or a canon-to-the-finest-detail mod, but we try and essentially stick to canon; this is the way UEaW has always been from since before I even joined as a coder all those years ago. Secondly, it does correspond to the way the gameplay is now styled as a result - one facet of which is that there are more torpedoes and missiles flying around.
To answer the question, torpedoes and missiles still have an important and distinct role. The primary armament of most capital ships are lasers, turbolasers and ion cannons - all of these tend to be long-range and inaccurate to some degree, since they are straight-firing guns that fire en-masse. Torpedoes and missiles, on the other hand, are slower and less numerous, but they tend to be guided munitions and are, as such, much more accurate.
They are also deployable by starfighters, which means a few important things:
They can be deployed in large numbers for effect against capital ships at far less cost than buying a whole Star Destroyer for the equivalent turbolaser firepower.
They can be redeployed and quickly moved to your desired fire position much faster than a capital ship - and with multiple squadrons, you can assail the enemy with heavy firepower from multiple directions at once.
They can, unlike turbolasers at range, be used with precision against specific hardpoints of note once the shields have been brought down. Given the nature of shields in UEaW (this will be covered in an upcoming feature), this can be a great blessing, and taking out the shield generator may be an important task.
Mountings on vessels such as the DP20 frigate also give them the capability to punch above their weight - whilst they may not be able to mount a large amount of turbolasers or very heavy ones, their missile tubes allow them to fire large volleys of devastating warheads. Such features can also be seen on the CIS Providence-class, for example, which sports heavy torpedo bays that are devastating against enemy capital ships.
As a final note, missiles and some proton torpedoes can also now be used against starfighters. The heavy ordnance proton torpedoes carried by bombers and launched by capital ships cannot, but the lighter variants mounted on starfighters such as the T-65 X-Wing and ARC-170 complement their multi-role function; providing some firepower against capital ships but being light and faster enough to engage enemy starfighters with, providing deadly firepower. Similarly, missile batteries mounted on starbases and some capital ships also make for potent anti-starfighter munitions, being equipped with tracking systems that make them more likely to contact than an unguided laser bolt!
Other Business

Recently, we've released a set of high-resolution promotional images onto our Moddb and late Forums, and there has been quite a lot of demand for them to be made into wallpapers - or so at least I gather from people just posting 'Wallpaper' on our images! As such, I've produced a few into wallpapers, if any of you would like to have a pretty awesome desktop (it's ok, I understand some of us can't take this level of win, so will stick to their existing wallpaper).
So, without any further ado, 7 new wallpapers, each in 5 different resolutions to try and cater to your set-ups (I would have tabulated these to save space vertically, but Moddb doesn't want me using in news post, God only knows why):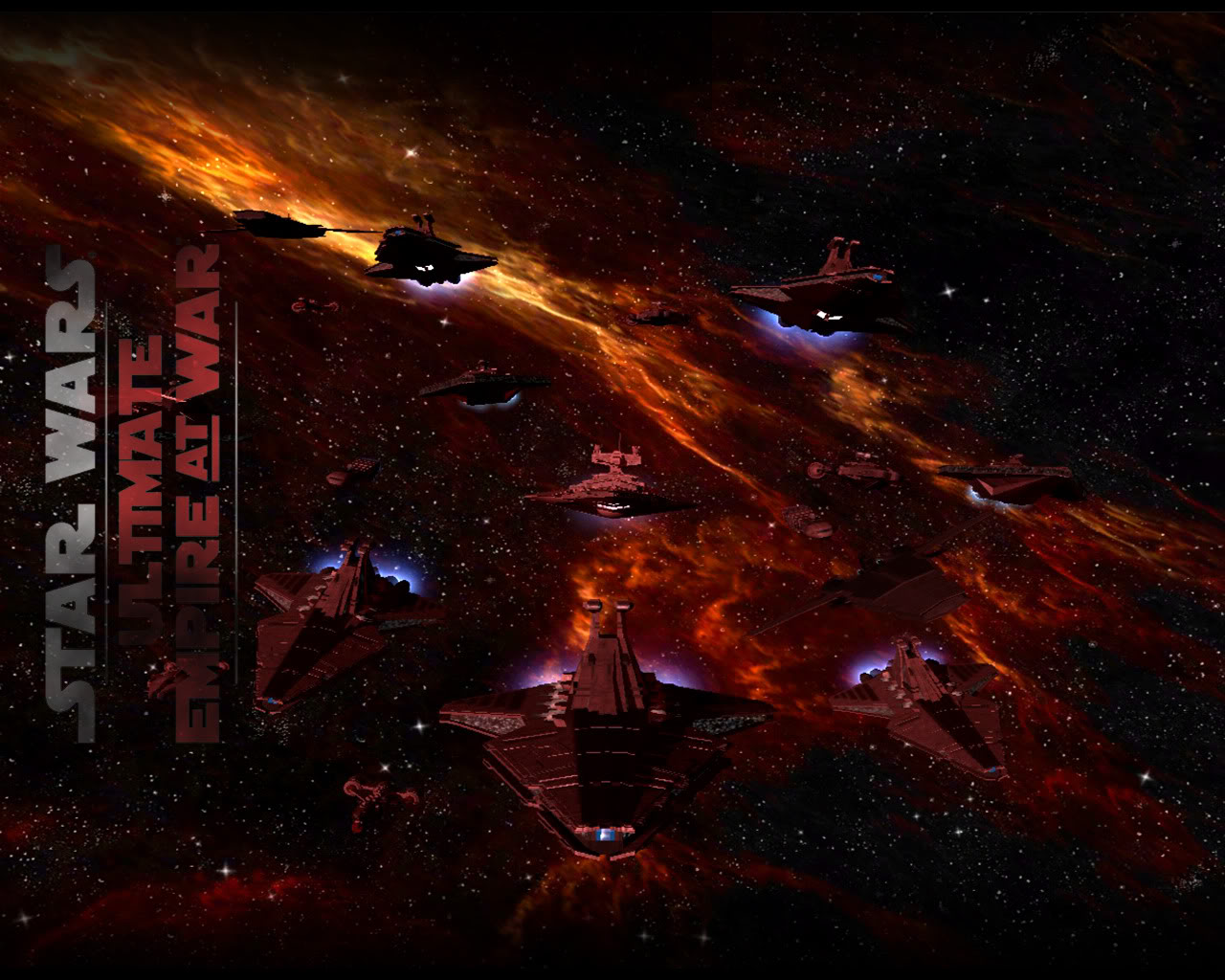 Wallpaper 1:
1280x1024
1280x960
1024x768
800x640
800x600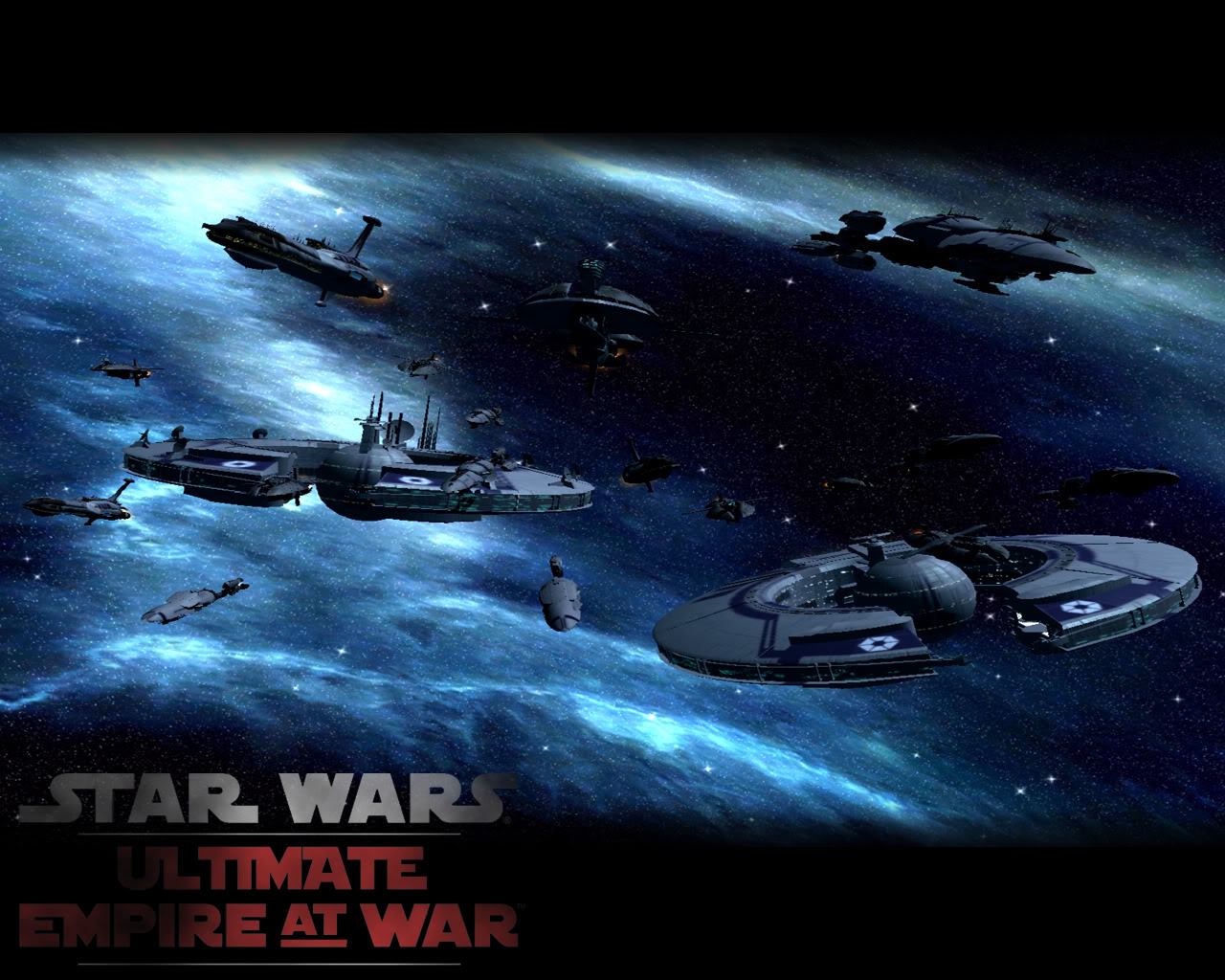 Wallpaper 2:
1280x1024
1280x960
1024x768
800x640
800x600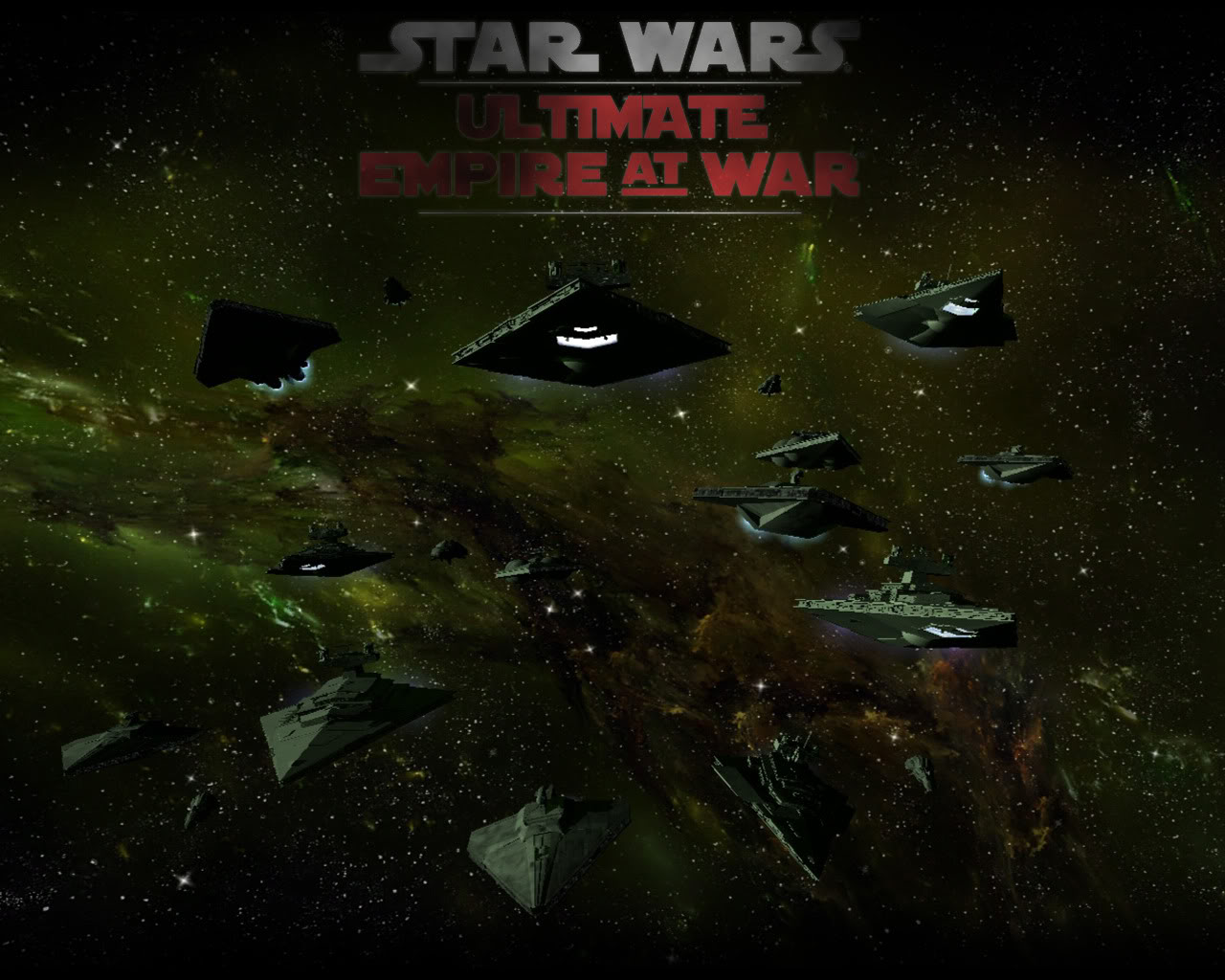 Wallpaper 3:
1280x1024
1280x960
1024x768
800x640
800x600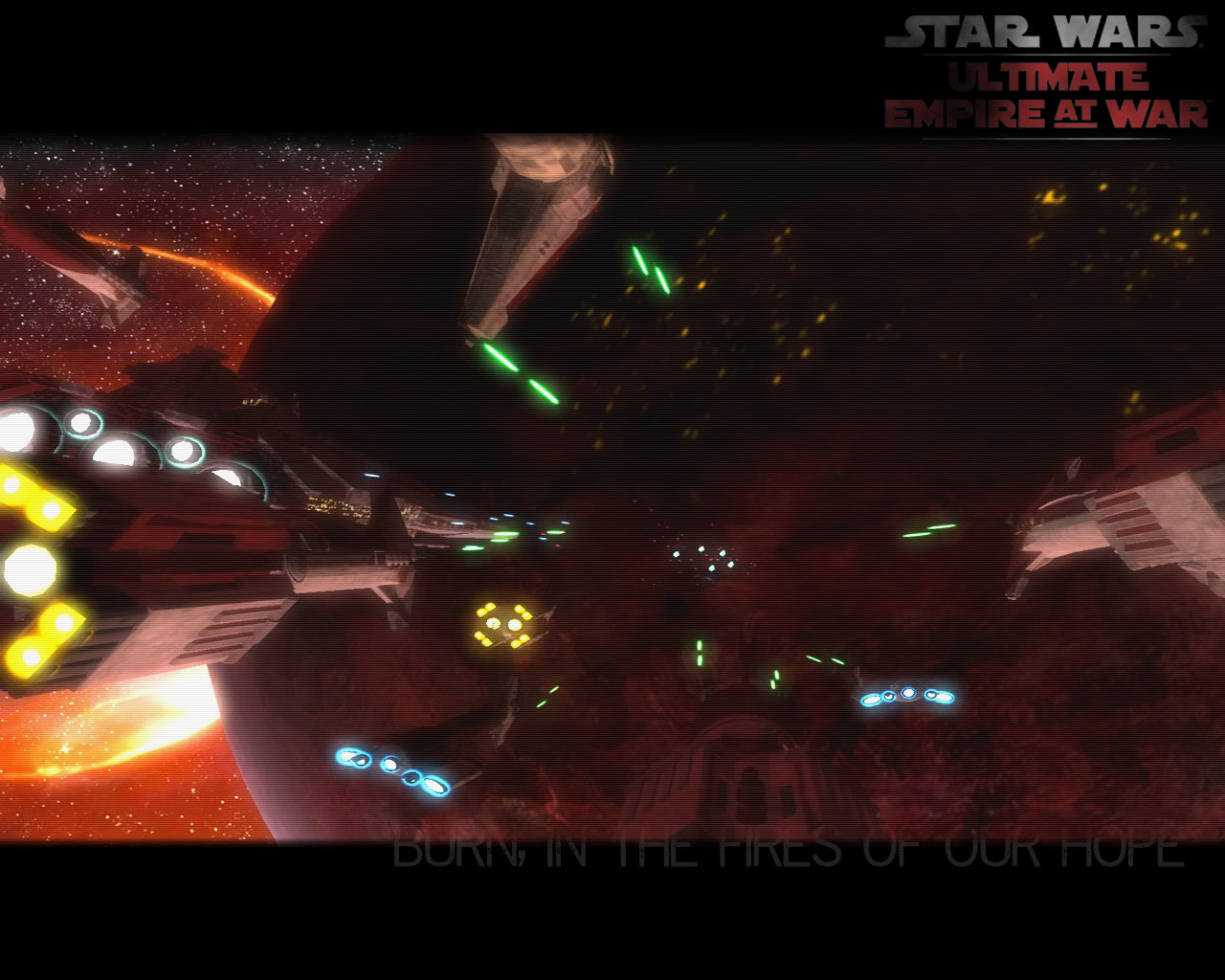 Wallpaper 4:
1280x1024
1280x960
1024x768
800x640
800x600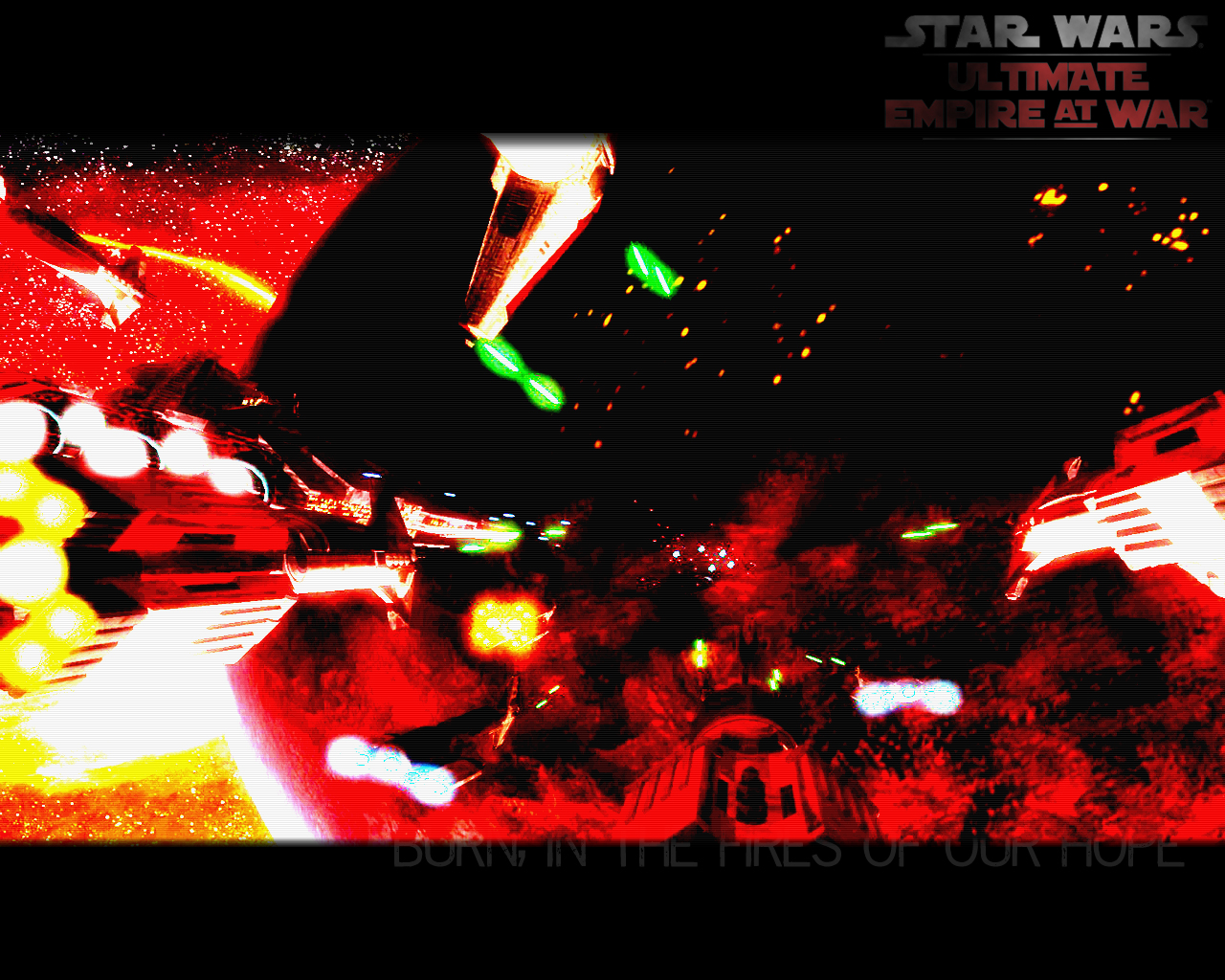 Wallpaper 5:
1280x1024
1280x960
1024x768
800x640
800x600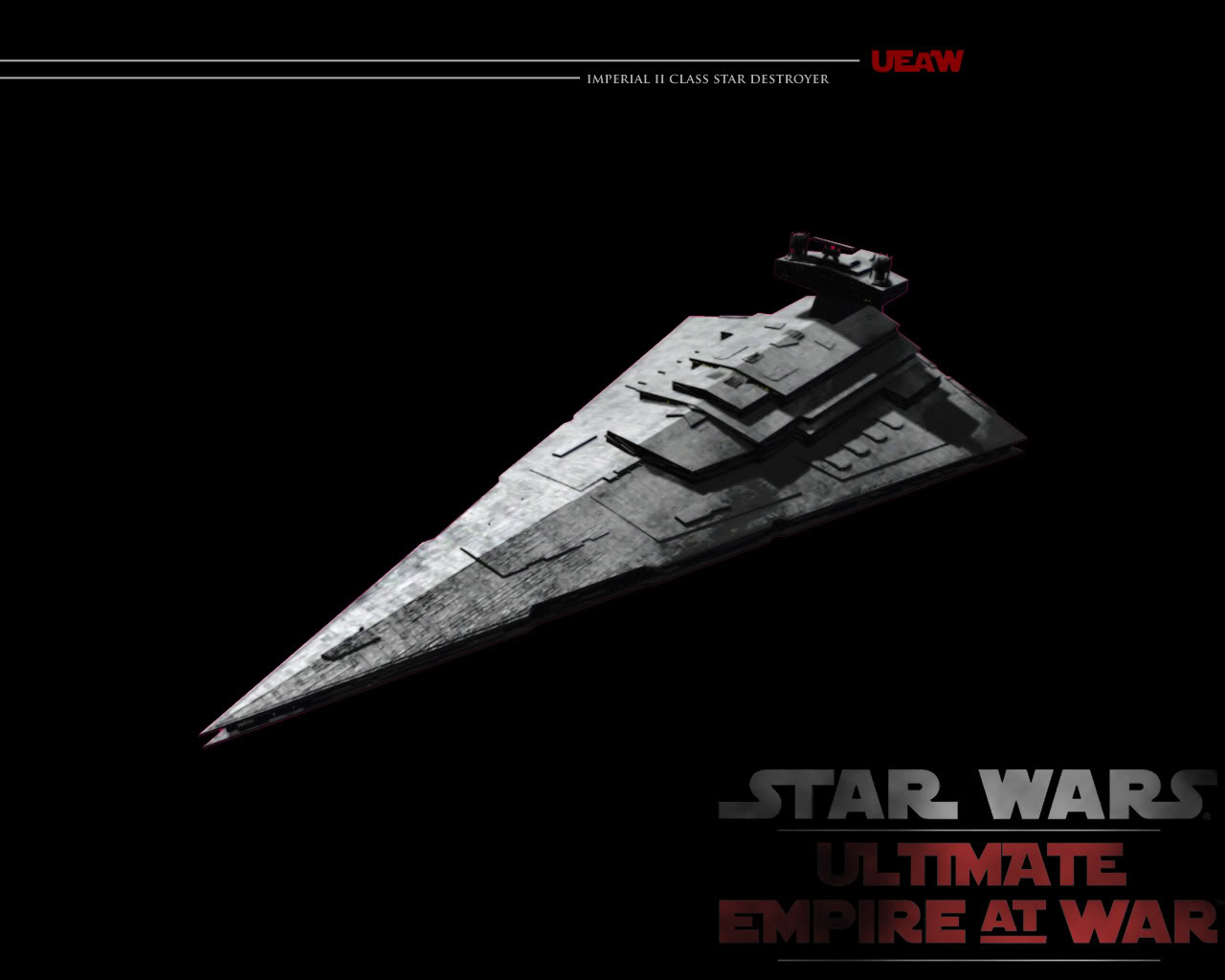 Wallpaper 6:
1280x1024
1280x960
1024x768
800x640
800x600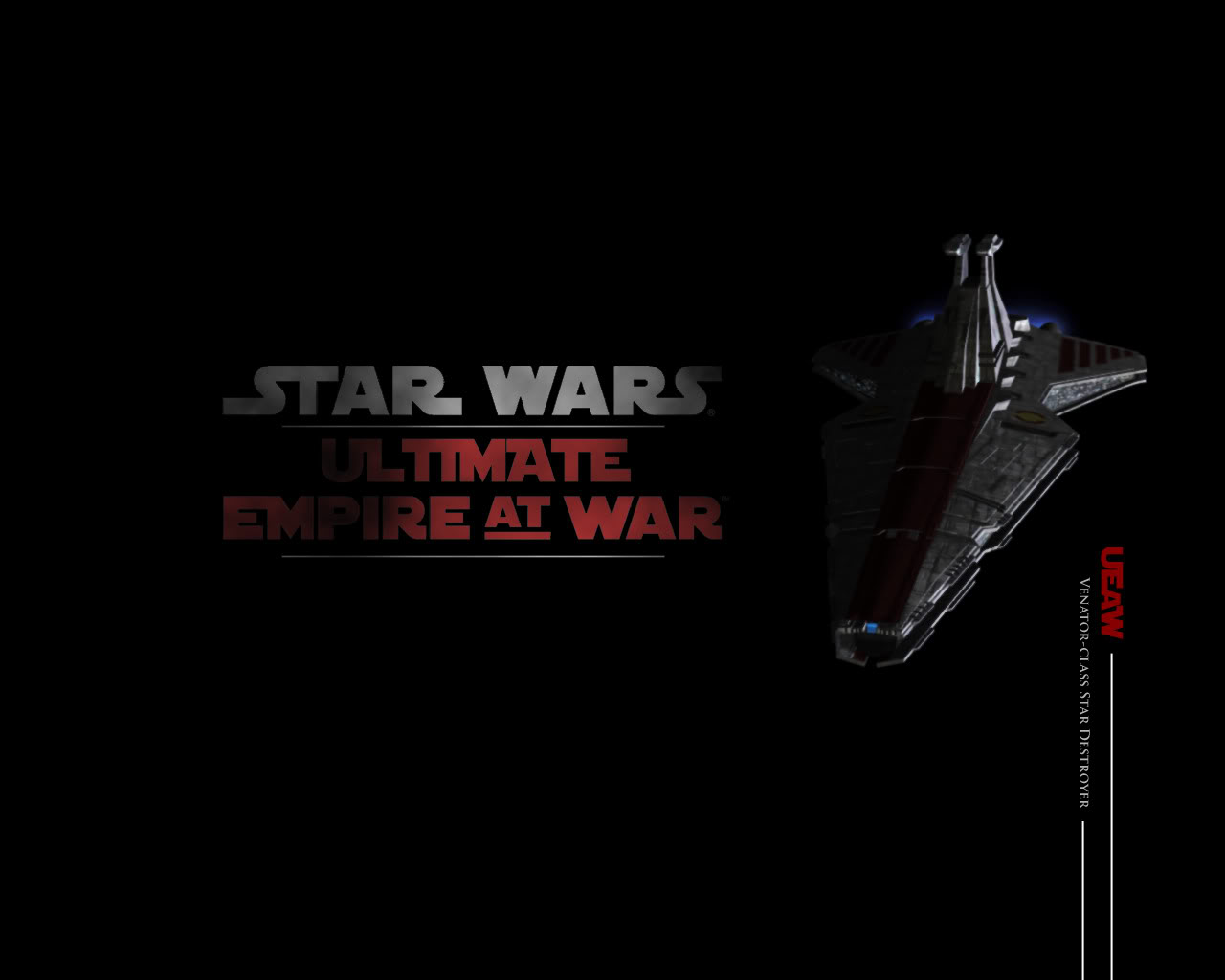 Wallpaper 7:
1280x1024
1280x960
1024x768
800x640
800x600
And so on that bombshell (Jeremy Clarkson style) I will take my leave once again.
Cheerio
Doktor von Wer (LTCC)