After getting the team builtup, we are ready to start showing off content on a (hopefully) regular basis. For those of you who want to know what this mod is, we are creating a total conversion for Battlefield 2142 based on the Command and Conquer series. If you think that this is just going to end up like Command and Conquer: Renegade, your dead wrong. Now, onto the screens.
First up, we have our two model knives, for Nod and GDI:
Next on the list are two vehicles, the M270 MRLS and the M1 Abram Medium Tank:
Last, we have a pair of binoculars: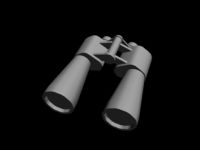 Find out more information and see more images at Tiberian Warfare!