Hi all, time for another update!
But first, some bad news - the release of the Episode I of the mod will have to be postponed. Due to some RL obligations and an overenthusiastic estimate on how quickly I can produce this mod, it will not be possible to push it out by this Christmas as was originally planned. It will take a while longer, but not too much; how much, I won't go into, as not to repeat the mistake of setting an unrealistic release date again. Instead, the release date will be (as it should have been) announced when the mod is closer to completion.
On to the good news - work continues unabated and this time I have two new units to show off!
The first one is the tiny but tough Sentinel Drone. Armed only with a close-proximity charge weapon and loads of thick armor and even thicker shields (well, for a scout), this unit is small, cheap and expendable. It is, obviously, useful as a scout throughout the game, but it should also be desired by savvy Xin commanders even late game for its nifty little ability which will remain a lil' secret for now. You'll have to play the mod to find out what it is.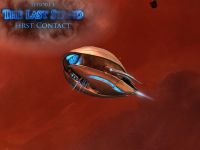 Now, once this little guy finds the enemy fleet, the aforementioned savvy Xin commnader will naturally want something to tear it to pieces with. Enter the Ravager Assault Cruiser.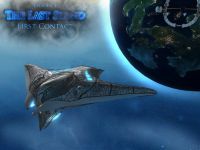 This bad boy is as tough as you can get without going to Capital ship country. It can take on any single cruiser out there and totally spill its innards using its dual cruiser-grade plasma cannons, twin chin-mounted plasma tracker launchers and a periodically launched swarm of slicer plasmids, specially engineered sentient energy missiles which latch onto a ship and then cut at it (or at least try to) with their focused beams until they dissipate.
To better illustrate the abilities of this ship, here is a small Spotlight movie, the first of several, which enables you to take a little tour of sorts and learn more about the background and the abilities of the Assault Cruiser.
Enjoy!