Problem and solution:
Because of the limit of 500 entries in the EDU I wasn't able to create a script that would trigger everytime you start a new war. So my solution of this problem was, just one mercenary army for each faction, which you could bring into your service for the first war you will start.
How it works:
Well, as I already mentioned above, if you start a new war with your faction, you will have a chance fifty to fifty to get an offer of an local mercenary captain.
For example france: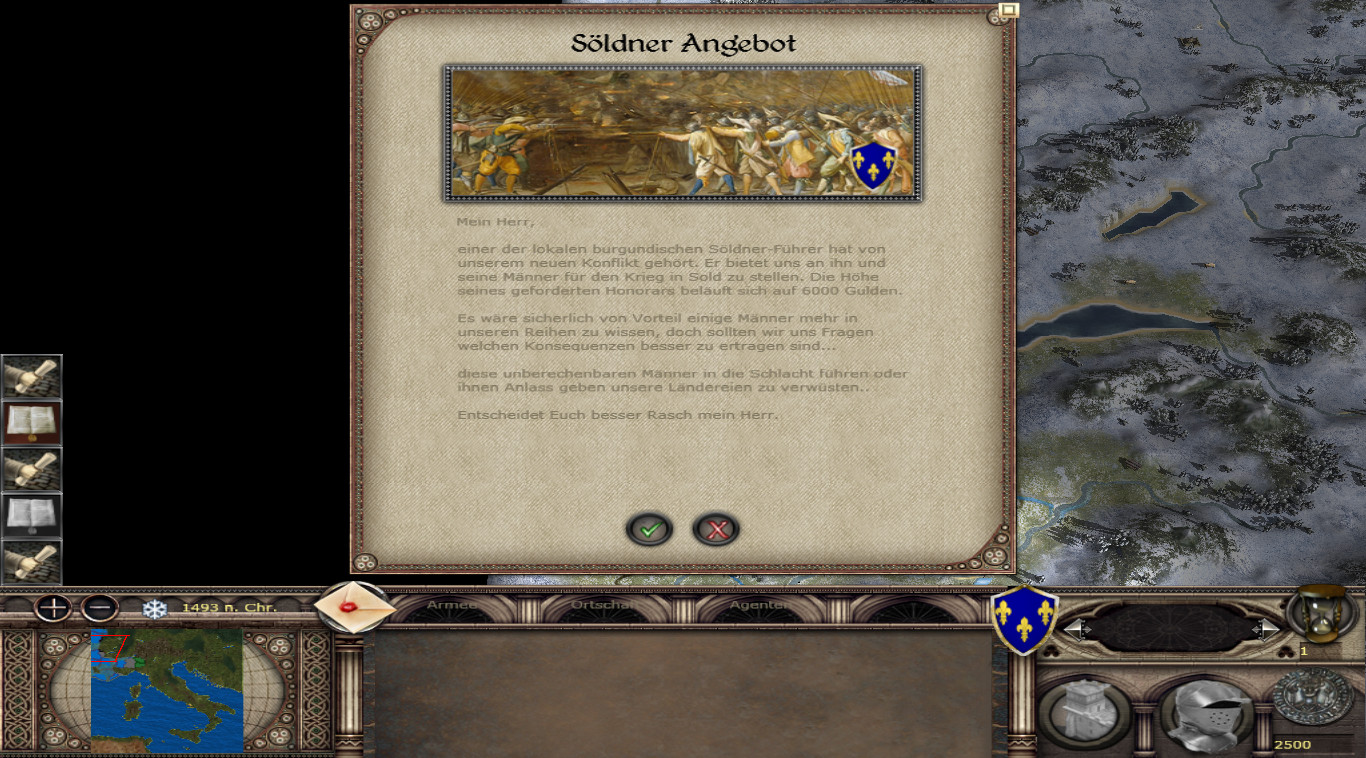 So here you can decide to bring these guys in your service or reject their offer.
But you should be careful, because they might raid your land.
This is the mercenary captain for france: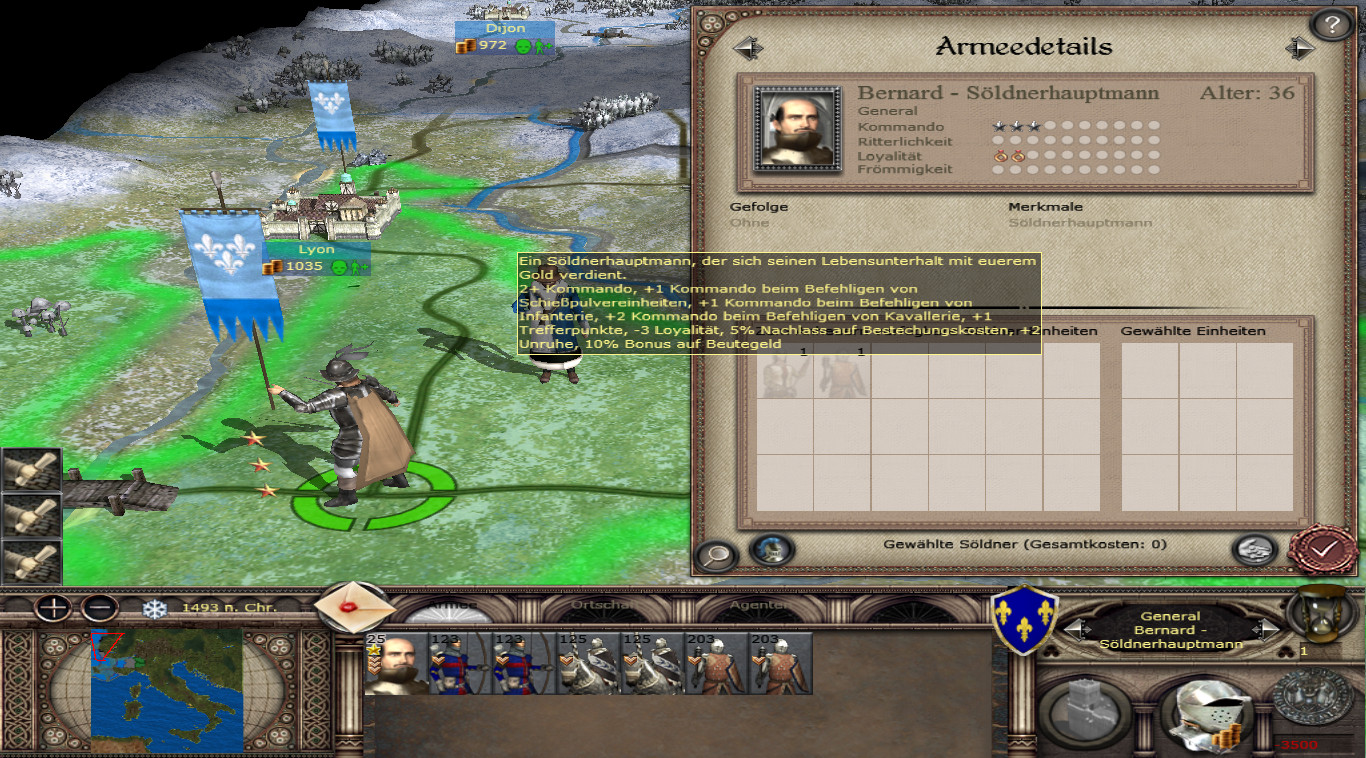 Well, you hired these guys for a war against Milan, just an example, if you now make peace with Milan.
The captain will demand a last pay, so they could go home.
Again you can decide what to do, give them the demanded money or not.
Another scenario might be, that the captain got killed during battle, the contract expires and all other men will go home or search for a new contracting party.
The worst could be that your mercenary got bribed by an foreign diplomat...
Faction:
Each faction has of course its own kind of mercenary captain.
Kingdom of France: Söldnerhauptmann
HRE: Obrister
Swabian League: Obrister
Kingdom of Hungary: Voivode from Wallachia
Duchy of Milan: Condottiere
Republic of Venice: Condottiere
Signoria of Florence: Condottiere
Papal States: Condottiere
Kingdom of Naples: Condottiere
Kingdom of Spain: Conquistador
Ottoman Empire: Serbian Duke
Moral during battles:
Due to the fact that these guys fight for money and not for a Lord or their country. They might be not as reliable as normal troops.