We've been silent for five months, but that doesn't mean we stopped creating new levels, textures and doing other things for the project. So here are the latest screens of some of our old levels, that now look a bit different.
You can see one of the very first levels to be created years ago - the Anarmar streets. It's a nice place to have some shopping, visit cantina or have a chat with your Bith friend, or perhaps simply have a walk and enjoy the sunset (or else).
Yes, we changed the time of the day. Now it's almost evening, and the darkening sky gives a very interesting feeling with some speeders at a distance, holograms appearing here and there.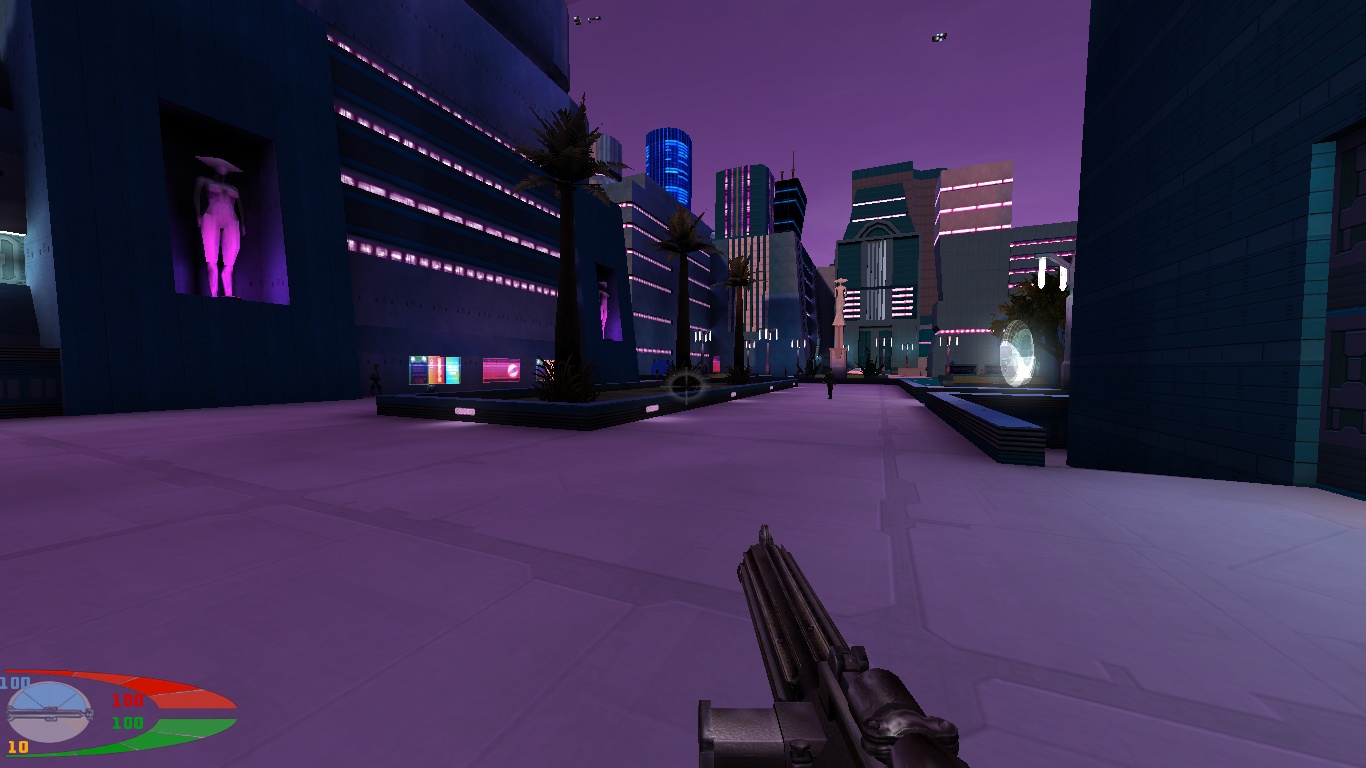 But don't let that cloud your judgment, for there is always an enemy waiting for you...