Welcome to developer diary 6 for STA3 A Call to Arms.
Mod Progress Update
We've been busy here at STA3 HQ with well over 150 core changes made in the past month from concept creations to the full realisation of ships like the Typhon Carrier designed by Amargosa aka Chris Knight, one of our core modellers - you can see more of his work here.
Key Areas Include:
Romulan Faction Revamp (to be featured in a later dev video)
Sovereign Class Abilities and Revamp Buff
Cardassian Ship Additions and Work on the new titan class vessels (to be featured in a later dev video)
Defensive Tree Research Changes including turret Improvements and Abilities>
Romulan Faction Changes
We've mentioned in recent videos the need to change the Romulan faction to a more unique play style as we cherish and try to deliver changes to the feedback you as fans give us on a regular basis. With this in mind we've refocused as I mentioned in my last diary to capital based ships, this has required careful planning as we have had to balance out the factions cruisers to ensure that a combined capital cruiser force was itself not overpowered as you can see below: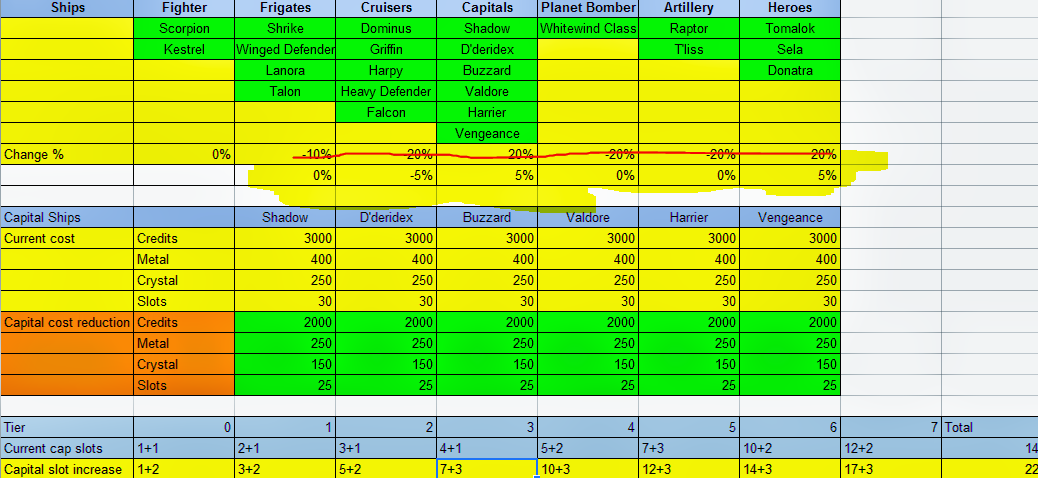 As you can see from the above (Designed and Implemented by Draconis) we carefully and meticulously plan our changes through various spreadsheets mathematically before we even touch the game and hopefully this gives you some insight into how as mod team we put the changes together section by section.
The Romulan Faction will receive 22 Capital Vessels instead of the standard 14 capital vessels of other factions but to ensure balance as a penalty Romulan cruisers will be weaker than for example their Federation and Klingon counterparts, we toyed with the idea of lowering frigate vessels as well but decided against this in the long run as this meant a generally poorer start to the early game for the Romulans.
We also are planning to add additional capital ships to the Romulan side including a new yet to be revealed top tier vessel that will replace the Valdore as the heavy battleship variant. The Valdore is not being decommissioned however and will instead drop to a new capital role alongside the Prometheus Class as a Heavy Raider (Highly manoeuvrable, agile and extremely well armed) and I know Draconis my fellow dev is eager to show off the Valdore's new upcoming ability in a later video reveal.
With the Romulan's changing to a capital basis we are also equipping them with a unique capital experience by re-designating the Buzzard Class into a Station Siege Vessel that will sit alongside its counterpart the revamped D'deridex Refits which favour anti capital ship combat in line with the Klingon Vor'cha and the Federation Galaxy Class Refits. There are no current plans for any other faction to receive a unique siege capital like the Buzzard class.
As a Romulan player myself I can advise all players that the Romulan Strength really does rely on complimenting capital with capital and having a diverse fleet, we know that you the players love the many tactical options that you receive with the Romulan fleet including the fleet cloak ability, Myotronic Beam and we're complimenting this even further with new abilities such as Plasma Shockwave.
Concept Art and Design Work
We are very lucky in the STA3 dev team to work with talented individuals who work tirelessly to produce models that simply produce a stunning wow factor that other mods and even games do not have, Wiley Coyote aka Michael Wiley is one of these talented individuals who draws up concept art that rivals full time game studio art departments on a regular basis an example of which can be seen below: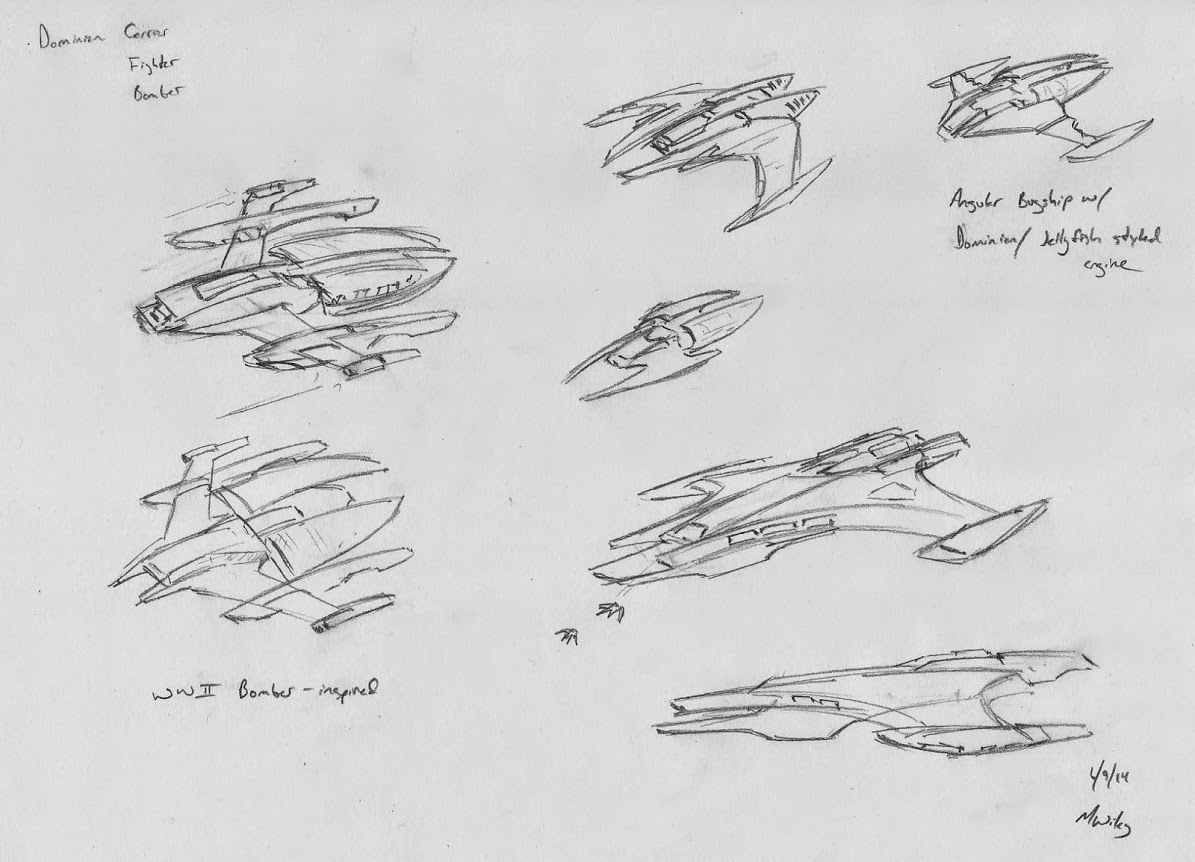 In addition to concept art the modelling team also works tirelessly building new ship concepts not featured in any Star Trek Game so far, these concepts become reality when built in tools such as 3DSMax and as you can see from the (Spoiler Alert) New Klingon Titan concept below are slowly sculpted into beautifully stunning models: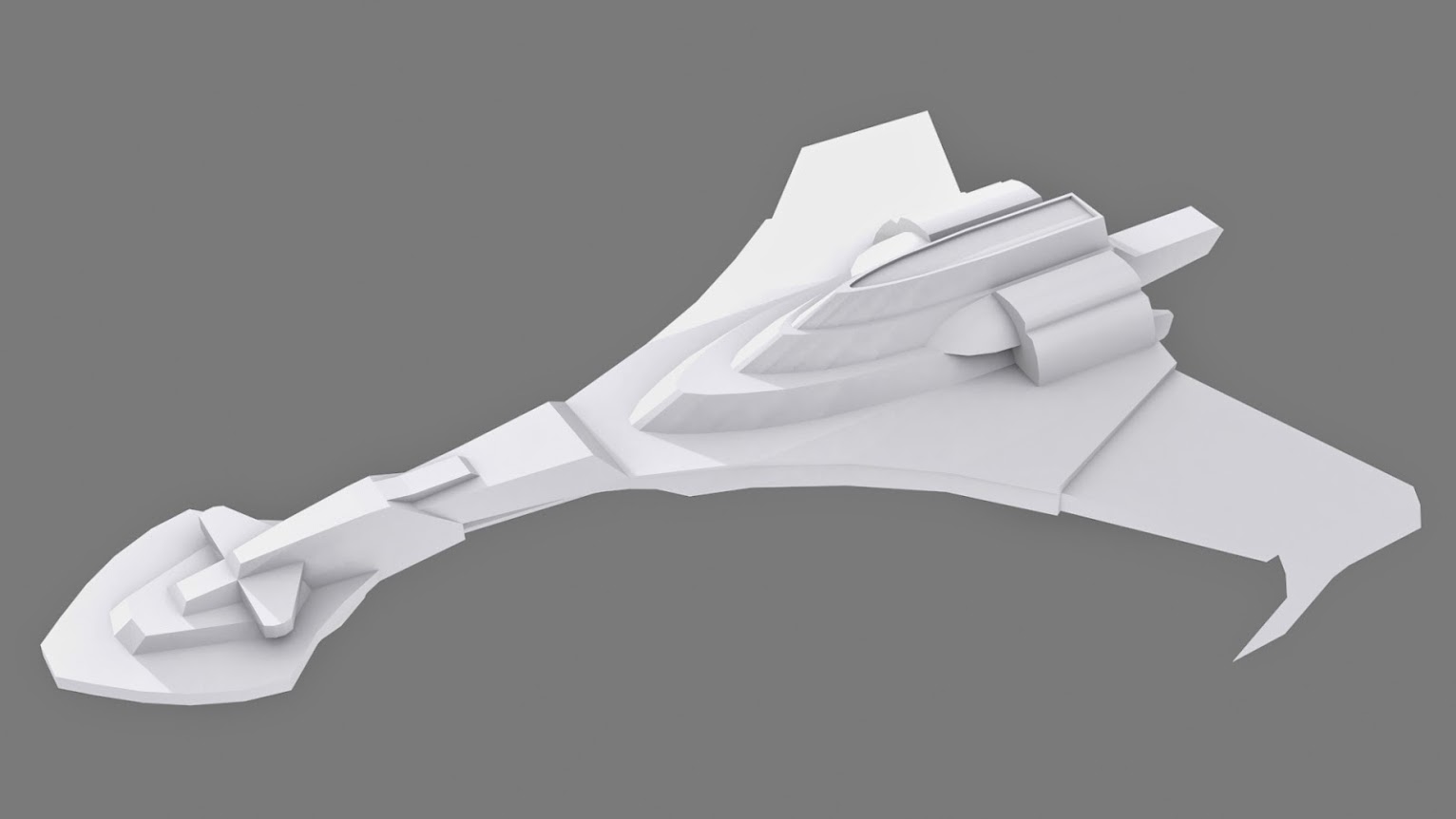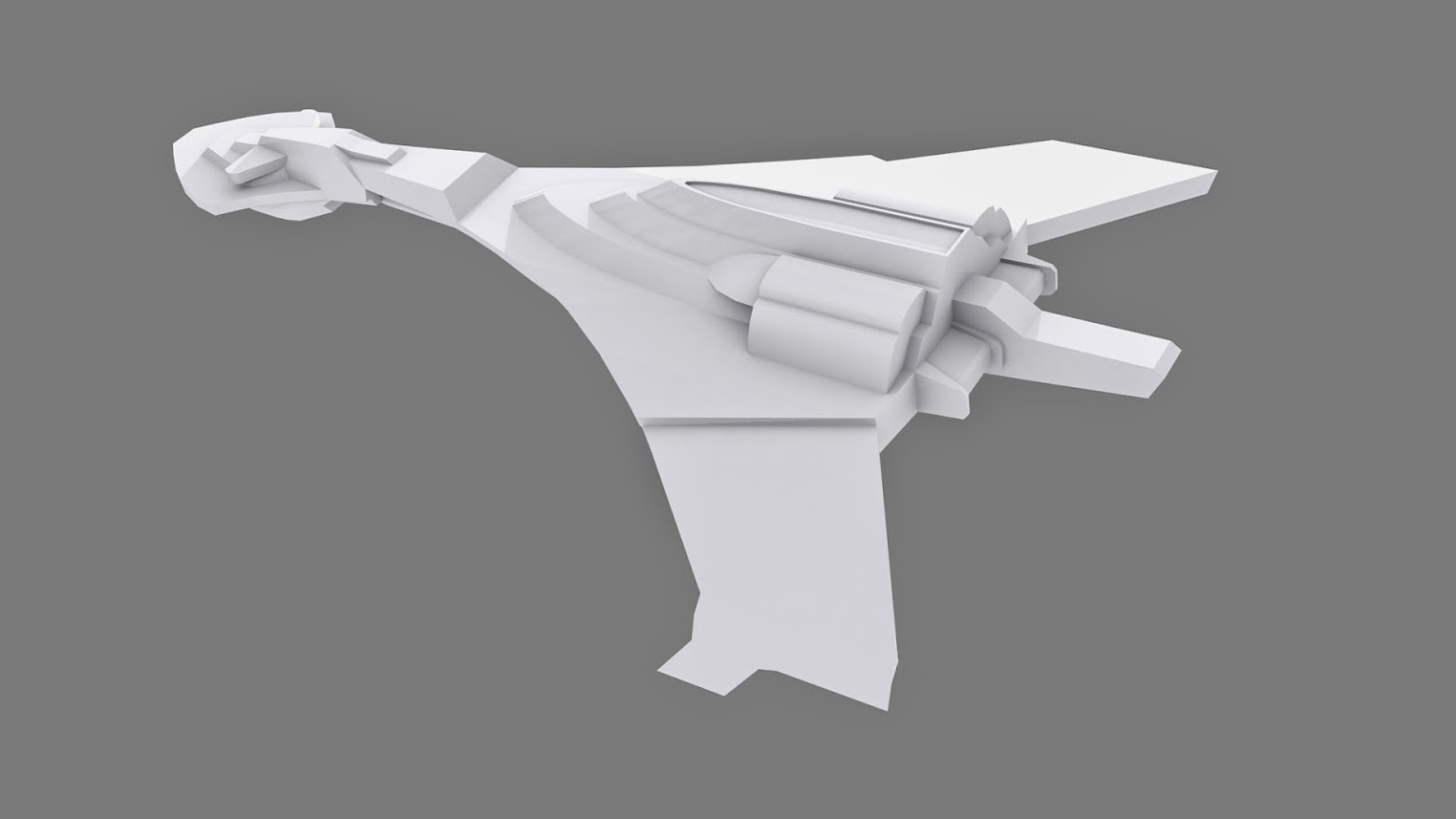 We hope to bring you more of the above work in progress and concept art as work on A Call To Arms continues it's development.
Klingon Starbase and Borg Unimatrix revamp
If you have read this far, first of all congratulations! you have got to the in-game now part and onto the new Klingon Outpost and Star base. We have talked in previous diaries about the need to make star base defences feel a) Resilient b) Powerful and c) Necessary, with this in mind we have again added titan and capital based weapons to the Klingon star base including the now infamous shock wave. If the fact that Klingon's receiving yet another shock wave is not enough well buckle your seatbelts because for the Borg we have gone and given them the Assimilation Cloud ability which can capture up to no less than 8 enemy vessels in one AOE blast....INSTANTLY! and what's more it will take heavy cruisers along for the ride! to see these abilities and the Borg Cube get its just deserts then check out the latest dev diary on YouTube below for further information:
One Lucky Opportunity
If all of the above was not enough to satisfy your appetite then we have a lucky opportunity coming up for the most dedicated of our fans, a chance to work with the STA3 dev team to shape A Call To Arms itself by joining a small group of Beta Testers, you will receive the latest access to the mod as it develops and test and feedback on the latest ship designs, game concepts and much much more. If the above sounds like something you are interested in then stay tuned for a competition announcement soon and details on how to apply to enter.
Thanks as always for your continued support with this mod we hope it brings you as much enjoyment and fun as we have making it, so as always, Live Long and Prosper.
Bane