Merry Christmas!
Like promised earlier, here is the last media release of 2008 (now we won't post anything until next year :) ). This time around we have decided to show a little of our current map progress as well as modeling.
I would also like to add that we are still looking for devs to help out in animation and textures.
Here are a few shots of the first outside area on the first map:
As well as a screen from the chapter "Friendly Fire":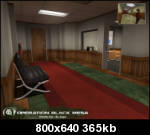 Even though we had a HECU media release last time, we're still working to bring out the tough marines and their comrades in training. Here is a screen of the Boot Camp Recruit: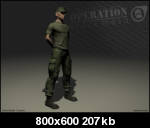 Lastly, since we haven't shown much in the way of enemies so far, we present the Bullsquid;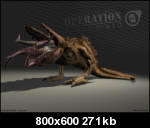 Now, you might be thinking; "But this wasn't much more than what they showed last time". That is because more media can be found on our forum gallery! This gallery will contain exclusive updates that only members registered on the forum will be able to see and which we'll update every second week. So, if you find that you have a free moment in these busy christmas days, feel free to stop by our forums and say hi :)
Merry Christmas from the OpBM Dev team!