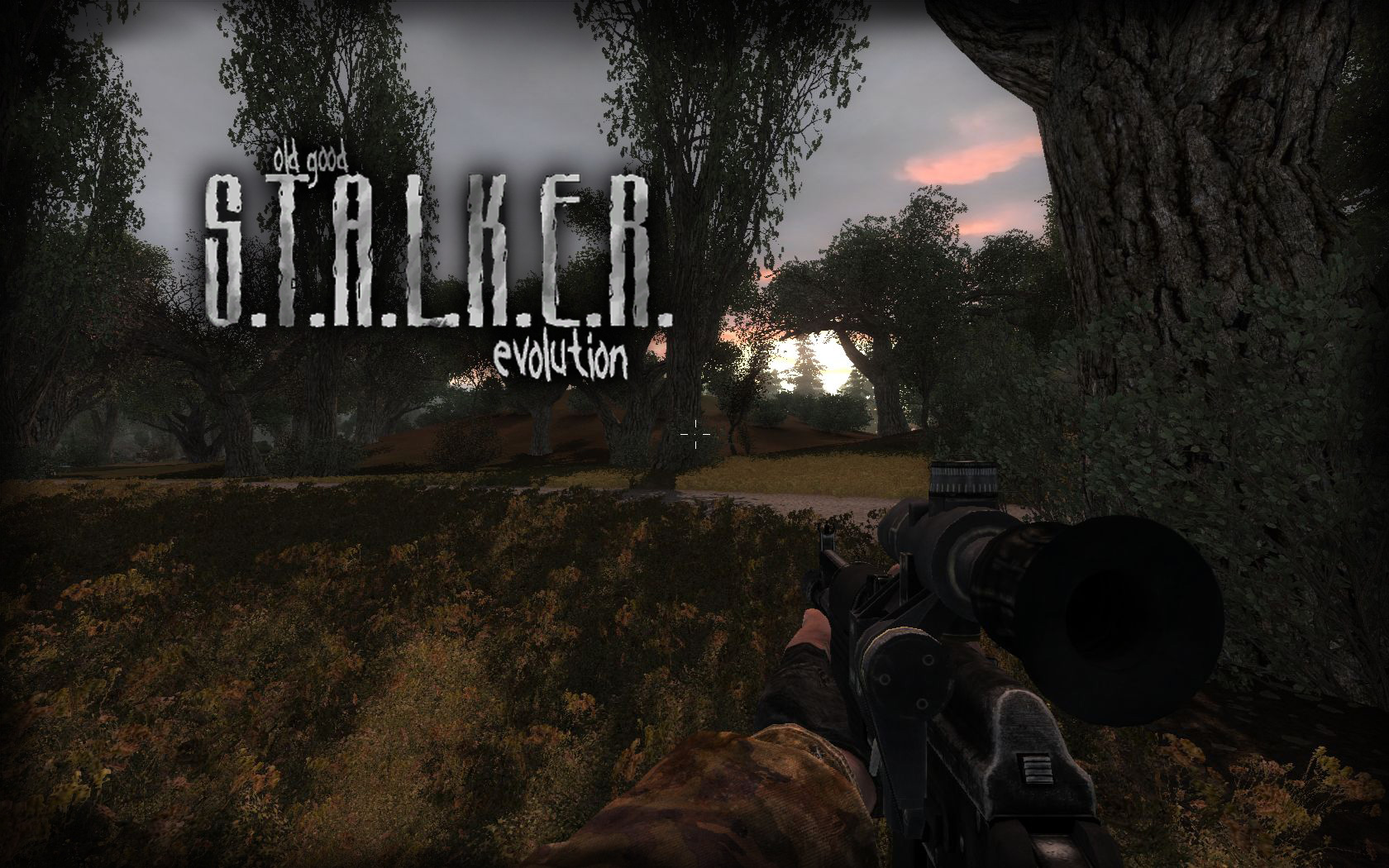 1. Lots of bugfixes of the original game. OGSE is known as one of the most stable of all the STALKER mods. (And with version 0693 it is going to become even more stable, as advanced subsystems have been developed to avoid most possible problems including broken savegame issues, common for most STALKER mods.)
2. Perfect performance. While OGSE has a lot of features, it's highly optimized and runs smoothly.
3. "AliveZone" conception: most features of the gameplay are highly randomized so that you never play one and the same game again. This includes dynamic anomalies, monster and NPC spawns and many other things. It should be noted that all these additions are finely tuned so as not to ruin the main storyline.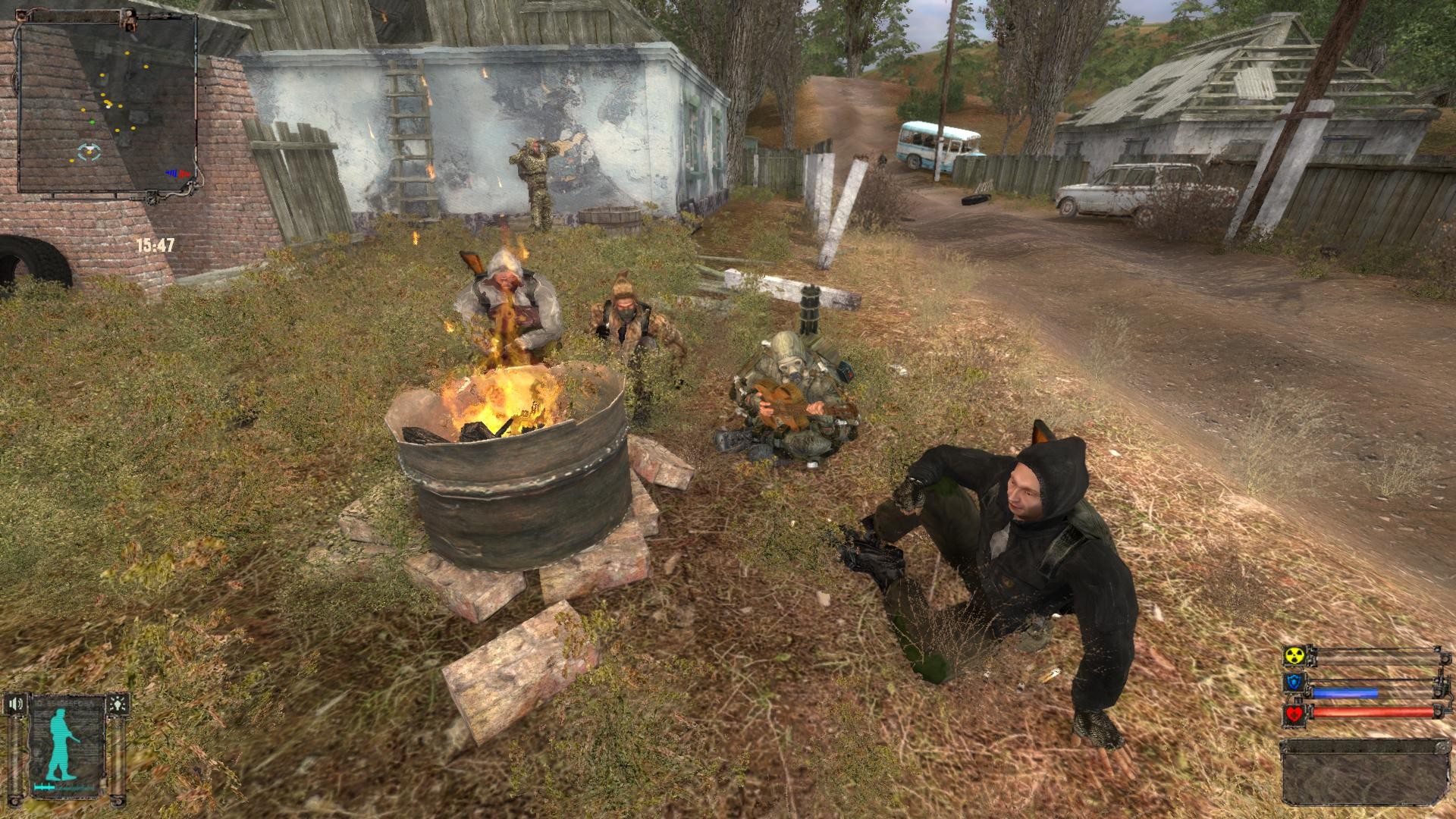 4. Highly customizable. Almost everything in the mod can be tuned via the built-in configuration utility.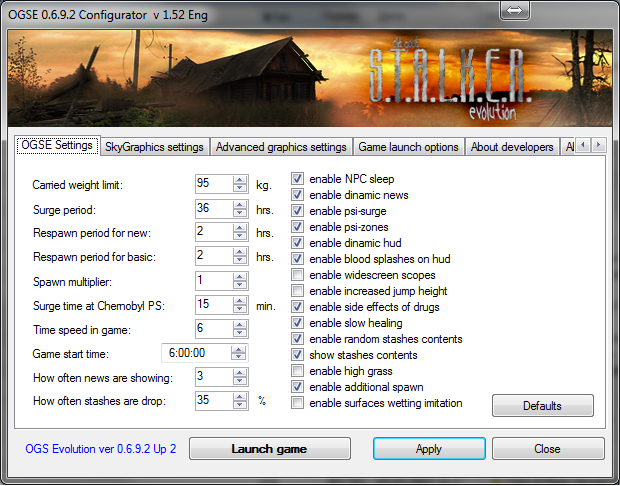 5. Improved NPC AI. This includes lots of our own exclusive features (such as "Companions") alongside with many third-party AI add-ons, which have been partially rewritten by our team for better compatibility and proper gameplay. NPCs in the game are able to heal wounded friends, search for loot on bodies, etc. Also, great combat AI improvements have been implemented.
6. New and improved monsters. Many creatures of the Zone which had been deleted from the original game were restored, while others have gained new dangerous abilities.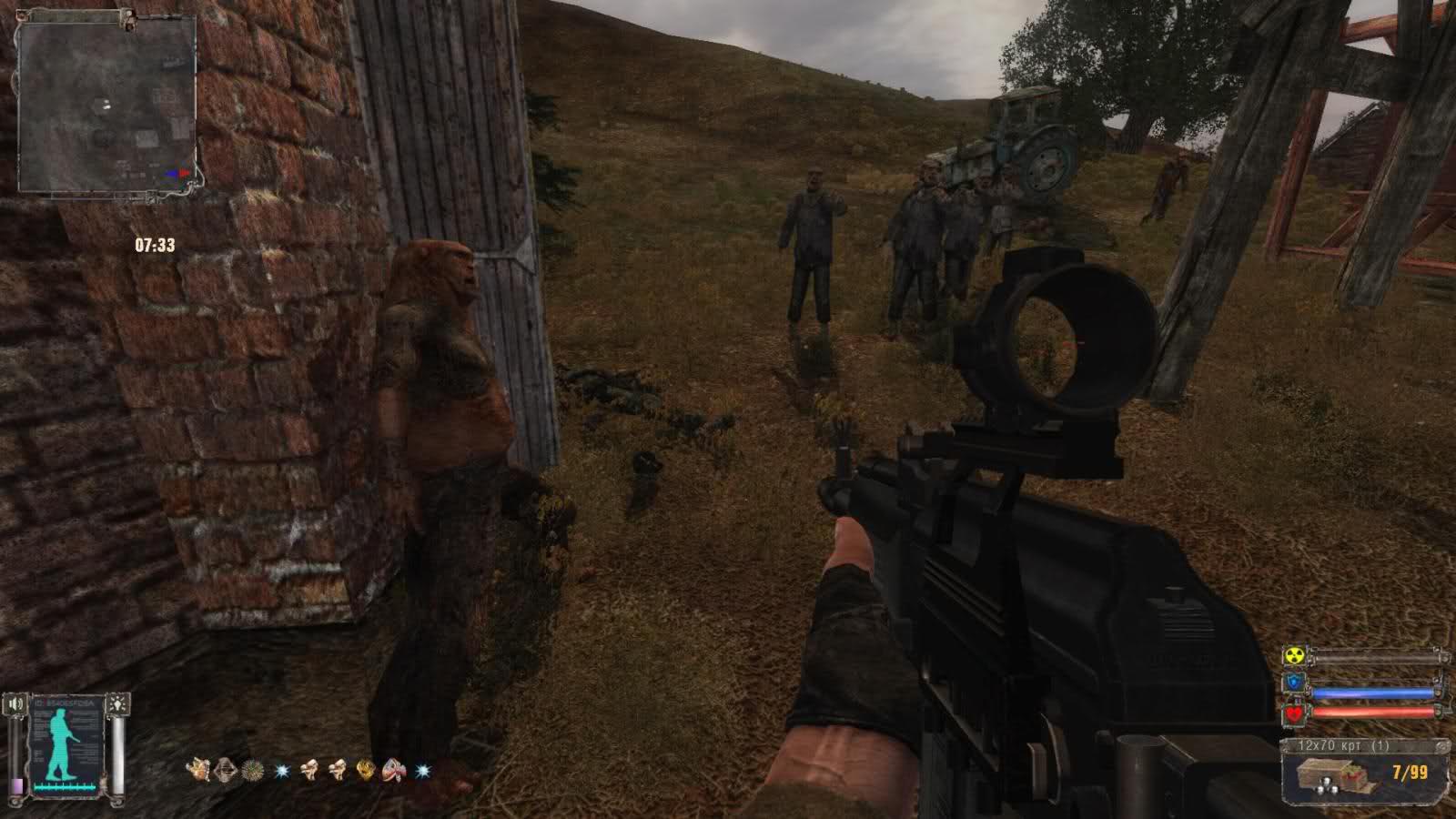 7. Cars!!! :) OGSE mod features the best car realization known among the STALKER mods (with re-fuel ability, car repairs and a fully functional trunk for the player's items). Let alone the ordinary civil cars, our exclusive APC has been added with it's guns fully functional and player controllable. The cars may be bought or just simply found.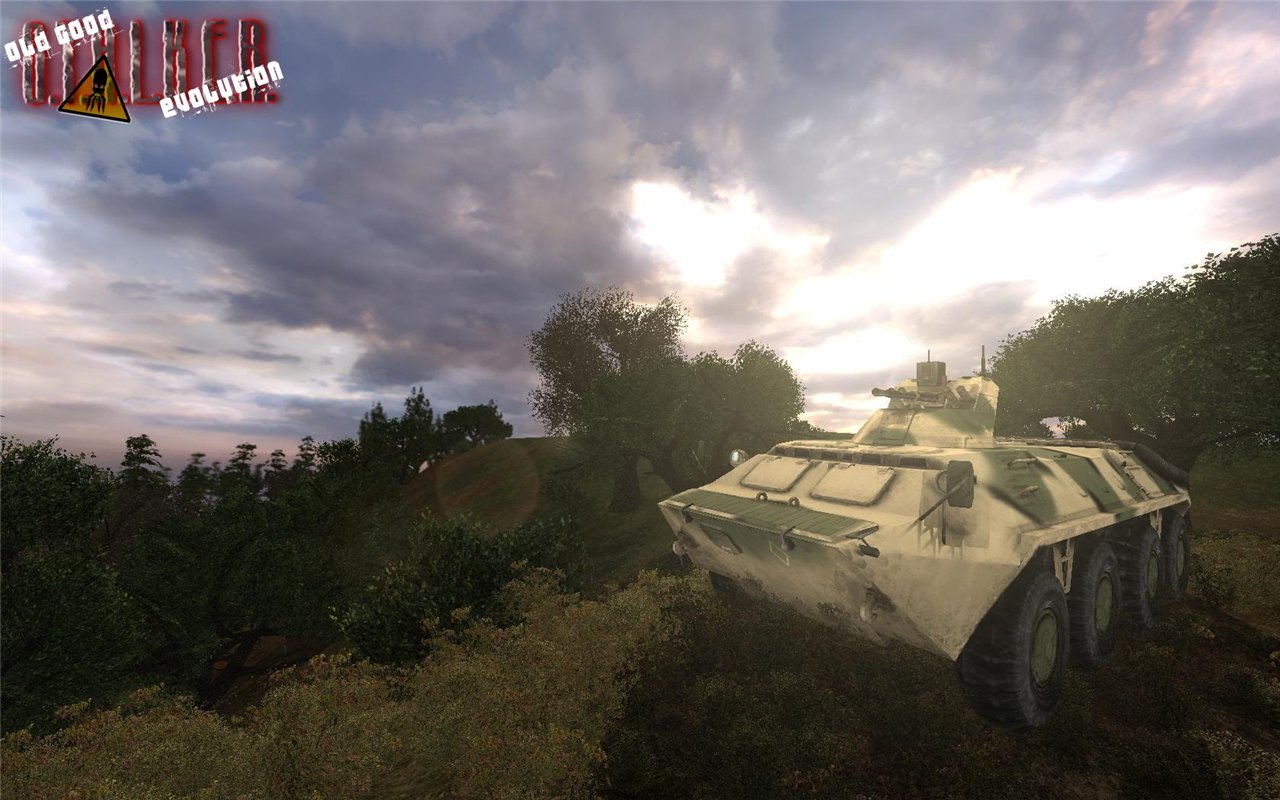 8. Lots of hidden features to explore. For example, "Lure zombies in anomaly" mini-game. Luring monsters in anomalies may trigger the creation of an artifact in case a creature dies inside the anomaly working radius.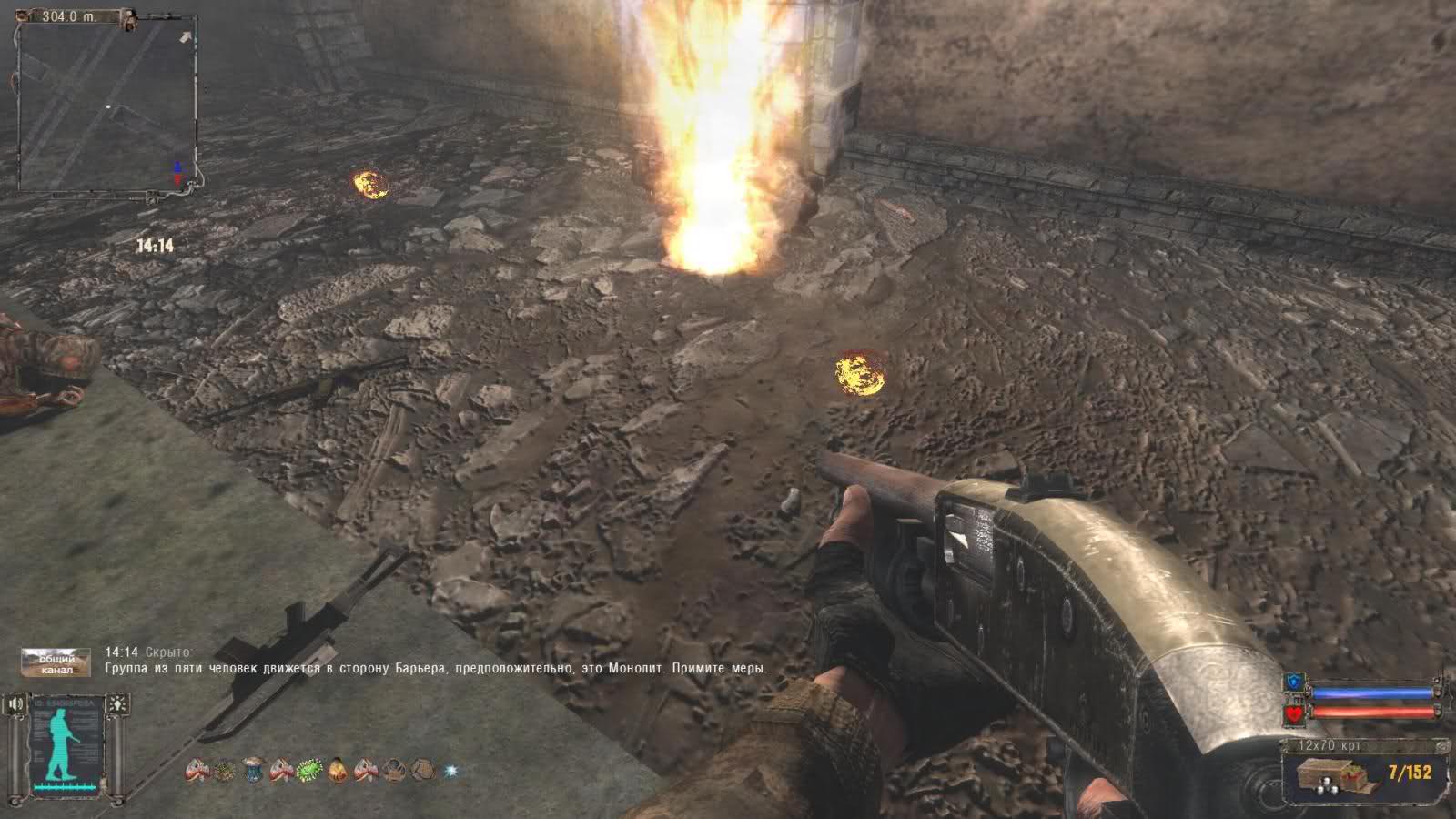 9. Periodical blowouts and psy-surges.
10. Realistic slow-acting treatment of first aid kits (optional).
11. Offline life simulation (due to appear in 0693).
12. Adjustable balance. You are welcome to make the game hardcore or easy upon your own decision.
13. "Master key" weapons and new weapon add-ons including night sights (due to appear in 0693)
14. Well balanced weapon and armour repair system. You can either repair items yourself by using parts of other similar items or you can have them repaired by the traders. The repair system features a user-friendly graphical interface.
15. Realistic gun balance: there is no "gun ladder" anymore - every gun has its own advantages and disadvantages, with its specifications being close to real world prototypes.
16. NPCs are able to gain experience and increase in their ranks.
17. Lots of additional NPC animations were restored from original game.
18. Random stash (hiding place) contents system. Now you never know what you are going to acquire in a stash.
19. Sentry turrets.
20. New anomalies.
21. Dynamic campfires and breakable light sources.
22. Dynamic weather with 7 beautiful and atmospheric weather cycles.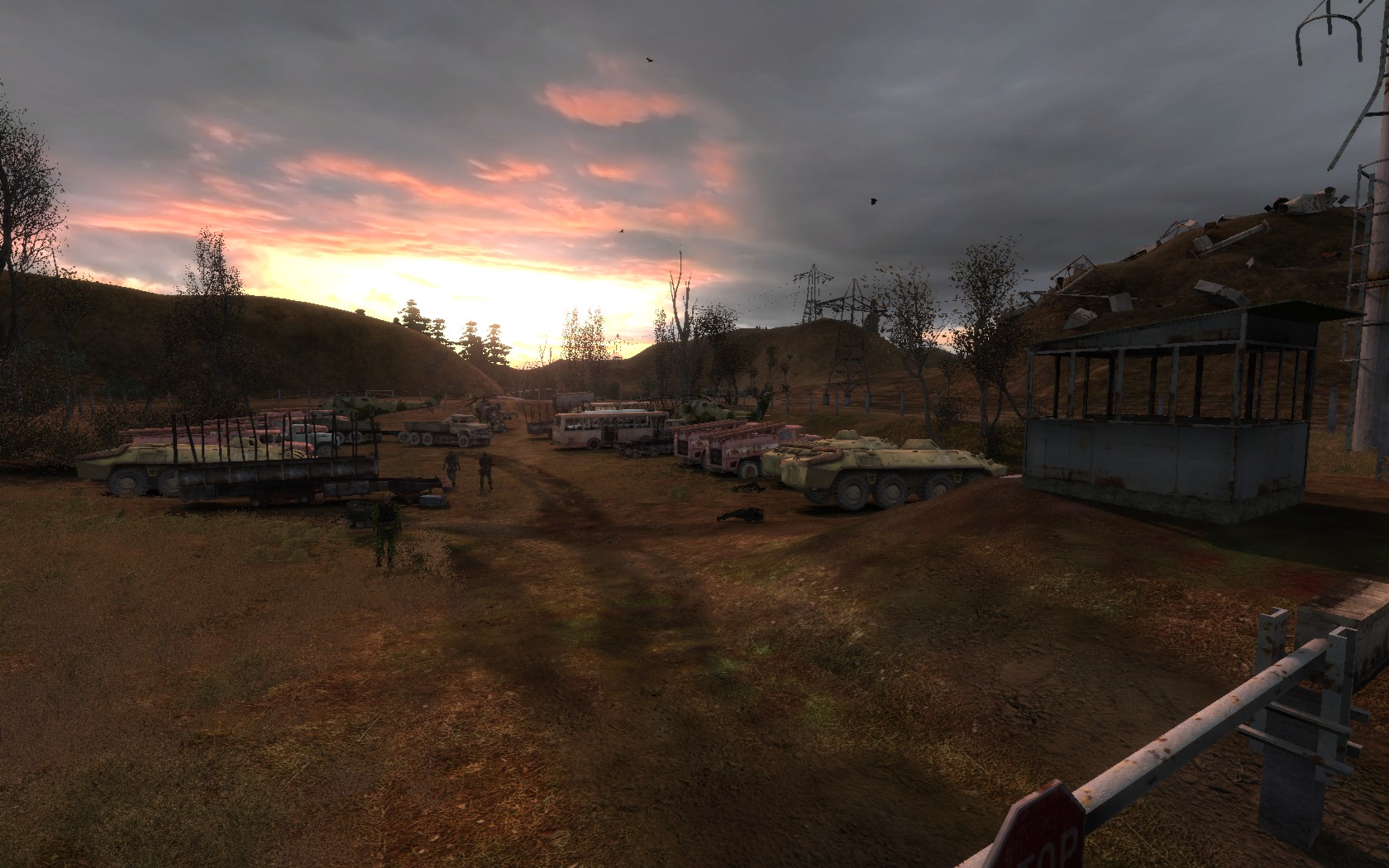 23. Now the player can wear exoskeleton over their suit rather than as a separate suit. The only exoskeleton's purpose is to increase the player's weight carrying abilities just like in real life (due to appear in 0693).
24. Random rewards for quests which can be chosen by the player (due to appear in 0693).
25. Actor sickness and other effects including hunger. The player may even become a zombie in various ways and then they have some time to find a cure before it's too late.
26. Dynamic hud of your suit's mask with breathe fogging and crackles from damage.
27. Nightvision gogles are separate item, not included in suit and can be weared with any of them (due to appear in 0693).
There are more other features I can't even remember now :) Version 0693 will also include 3 new locations to explore, all of them having been integrated in the storyline and lots of additional quests.
Any third-party add-ons in the mod are used with permission of their authors and all applicable credits are stated.