---
OUTDATED NEWS, PLEASE DO NOT REGARD ANY FURTHER.

DXN WIP June 2012 - Mission Briefing - Mod DB
Newspost amended on July 1st 2012
Here are the FINAL WIP Screenshots before release along with a sneak peek into the actual gameplay content itself. I hope you enjoy these updates, since they will be the last media updates before release. Future newsposts will focus on voice acting and other issues. DXN might be closer to ZODIAC and Ritter Park than TNM in scale but I think that's already damned great company!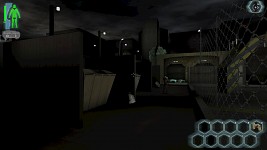 Greetings, everyone! I hope you've enjoyed your summer thus far.
Here are some great news from the Deus Ex Nihilum front: The mod is officially in alpha stage. To clarify, the main storyline of the mod is playable from the beginning to the end.
Even then, there's still much work to do. I haven't began working on the cutscene levels (i.e. intro and endings) yet. Generally speaking, the current levels offer only one way of finishing the main quest (and practically require you to invest in the Computer skill) and the architecture is nowhere near its finished stages - not to mention that enemies, cameras and other security features are largely missing.
But the mod has progressed better than I ever imagined. Quite honestly, I never expected it to reach this stage. ;>_> Now that the skeleton of the mod has been finished, it's time to add in all the flesh, vital organs, nerves, nanoaugmentations, overused metaphors and hopefully some pants-defying Deus Ex goodness.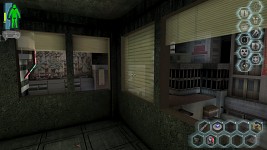 Thus far this summer has been most fruitful for DX: Nihilum and I hope it's going to continue that way (my vacation's just half-way over!). Currently I'm fine-tuning the extant content (I have over 200 notes that I'll have to go over with the current stuff before moving on to new additions) and hopefully by the end of the summer the mod is going to be closer to the beta stages. As I've mentioned before, I'm going to start the serious search for all the missing voice actors later this summer. My requirements for the main (and second tier) characters are going to be tougher, but for the remaining parts you just really need to have a good microphone. And naturally, willingness to record whatever lines I've come up with ;) More later!
Stay tuned!
Cheers
- FastGamerr