Napoleonic Wars: Enhanced Edition
Below you will find information detailing the changes this mod will make to your M&B Warband: Napoleonic Wars game. Please note more changes are to come and you can see more pictures in the main image section.
If you wish to contact me then add me on steam - Colonel Sir Henry Simmerson
Changes:
All Regiment Officers renamed to Colonel.
Loading Screen and Main Menu Changed.
Flags Altered To Fit Some New Regiments.
Musket Sounds Replaced.
United Kingdom
88th Regiment of Foot (Connaught Rangers) (Replaces 33rd Regiment of Foot)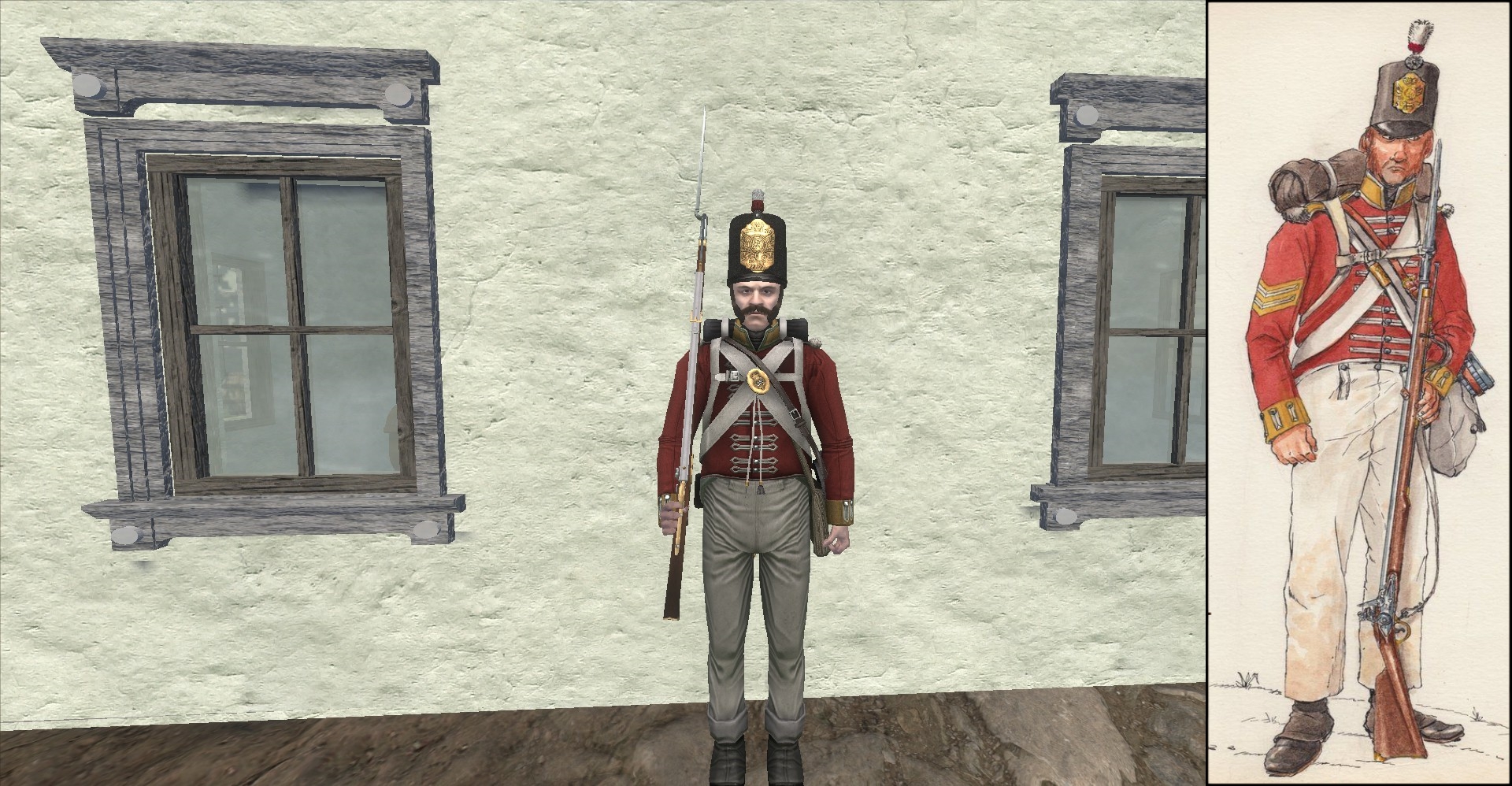 71st Highland Light Regiment (Replaces 51st Regiment of Foot (2nd Yorkshire West Riding)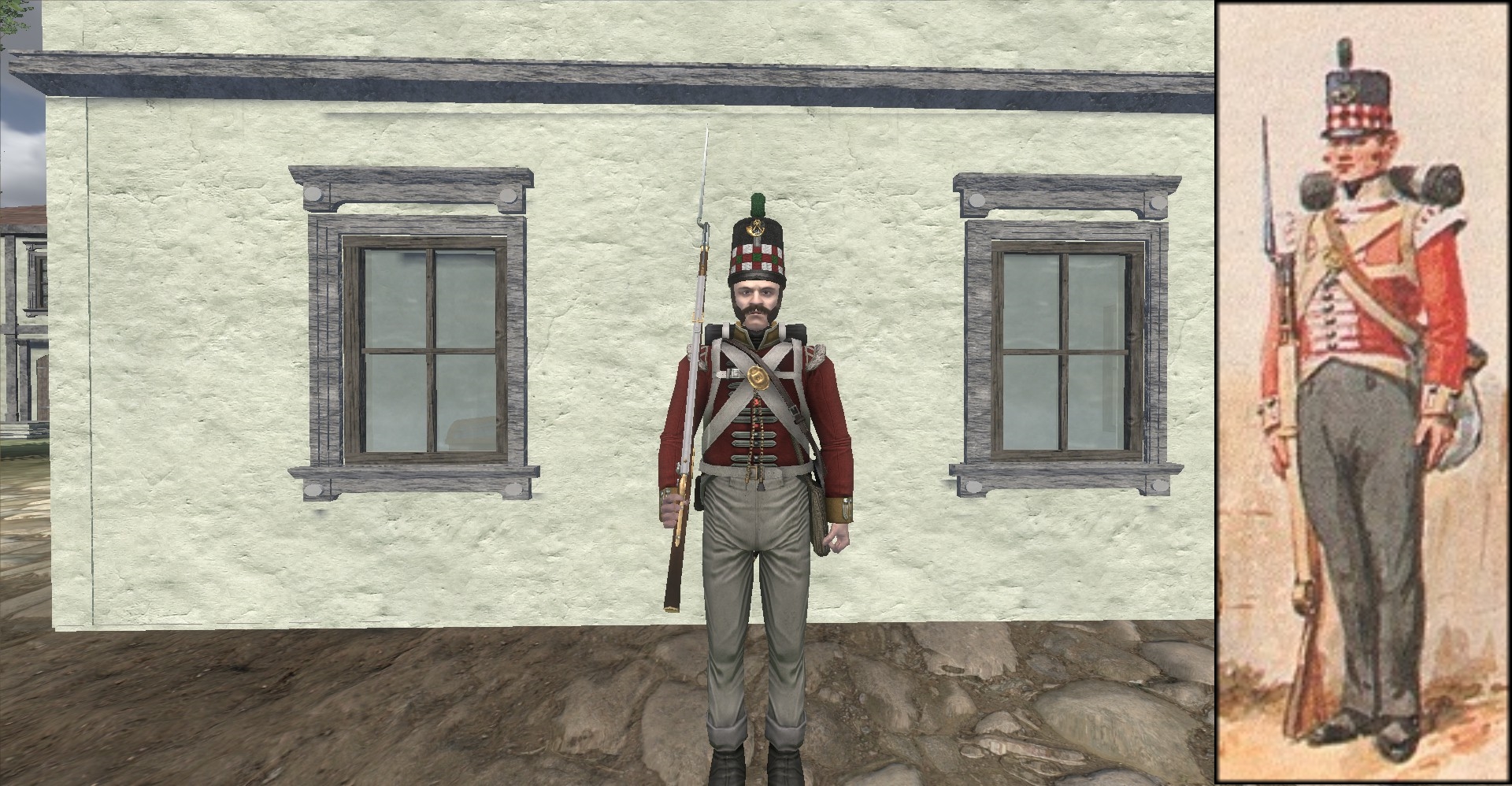 1st Regiment of Foot Guards (Replaces Coldstream Regiment of Foot Guards)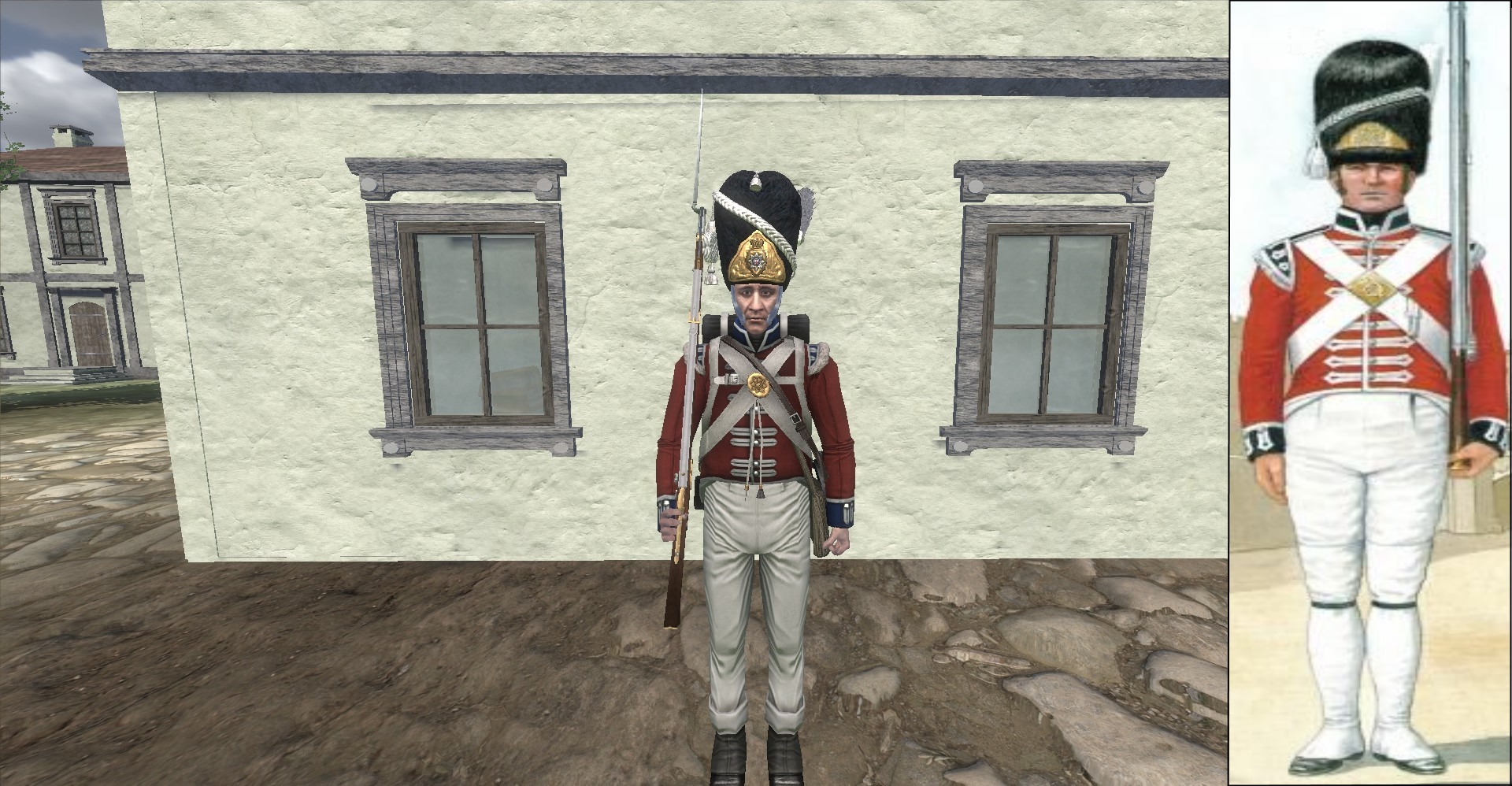 2nd Regiment of Life Guards (Replaces 6th Inniskilling Regiment of Dragoons)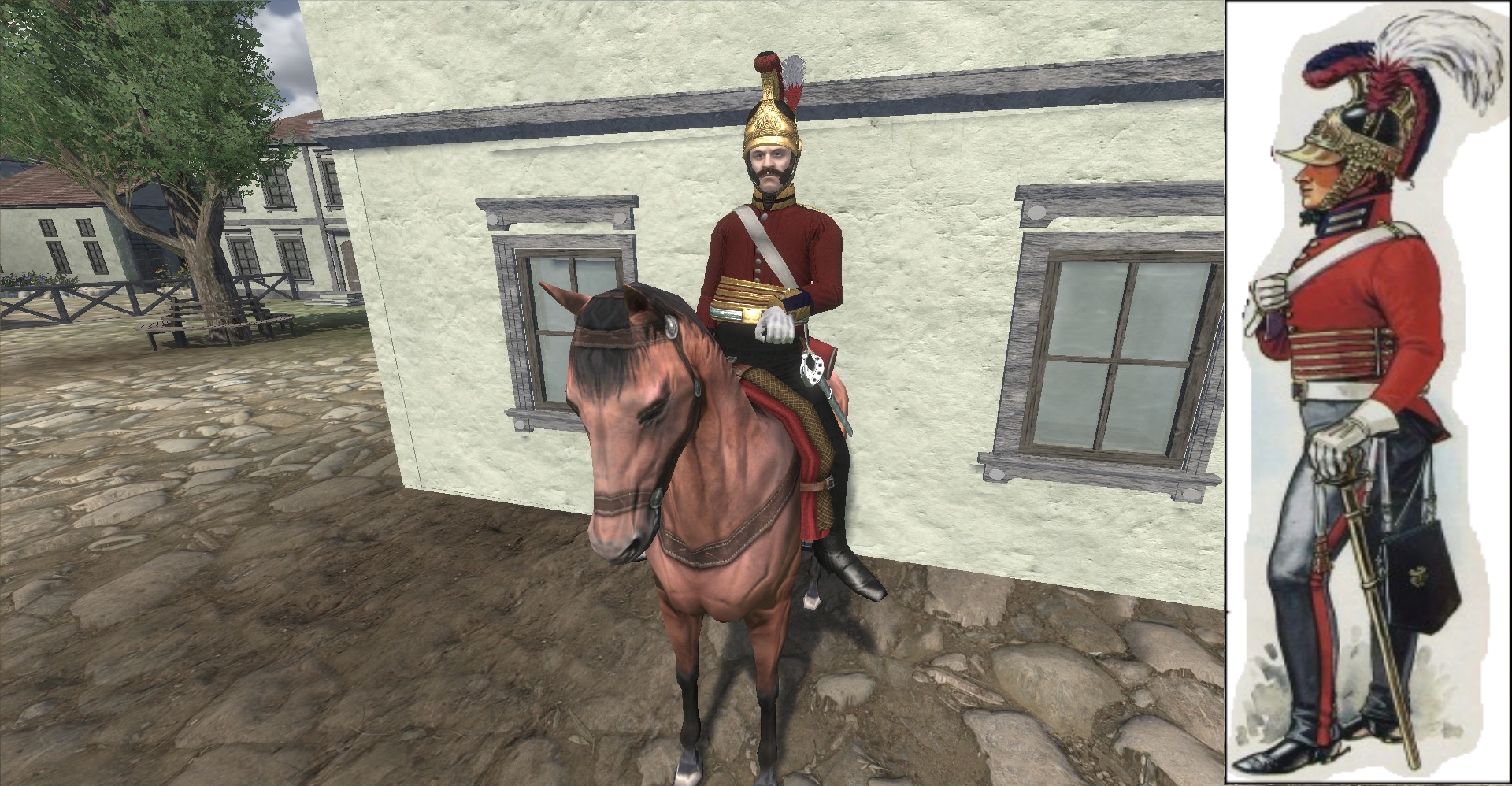 3rd Regiment of Dragoon Guards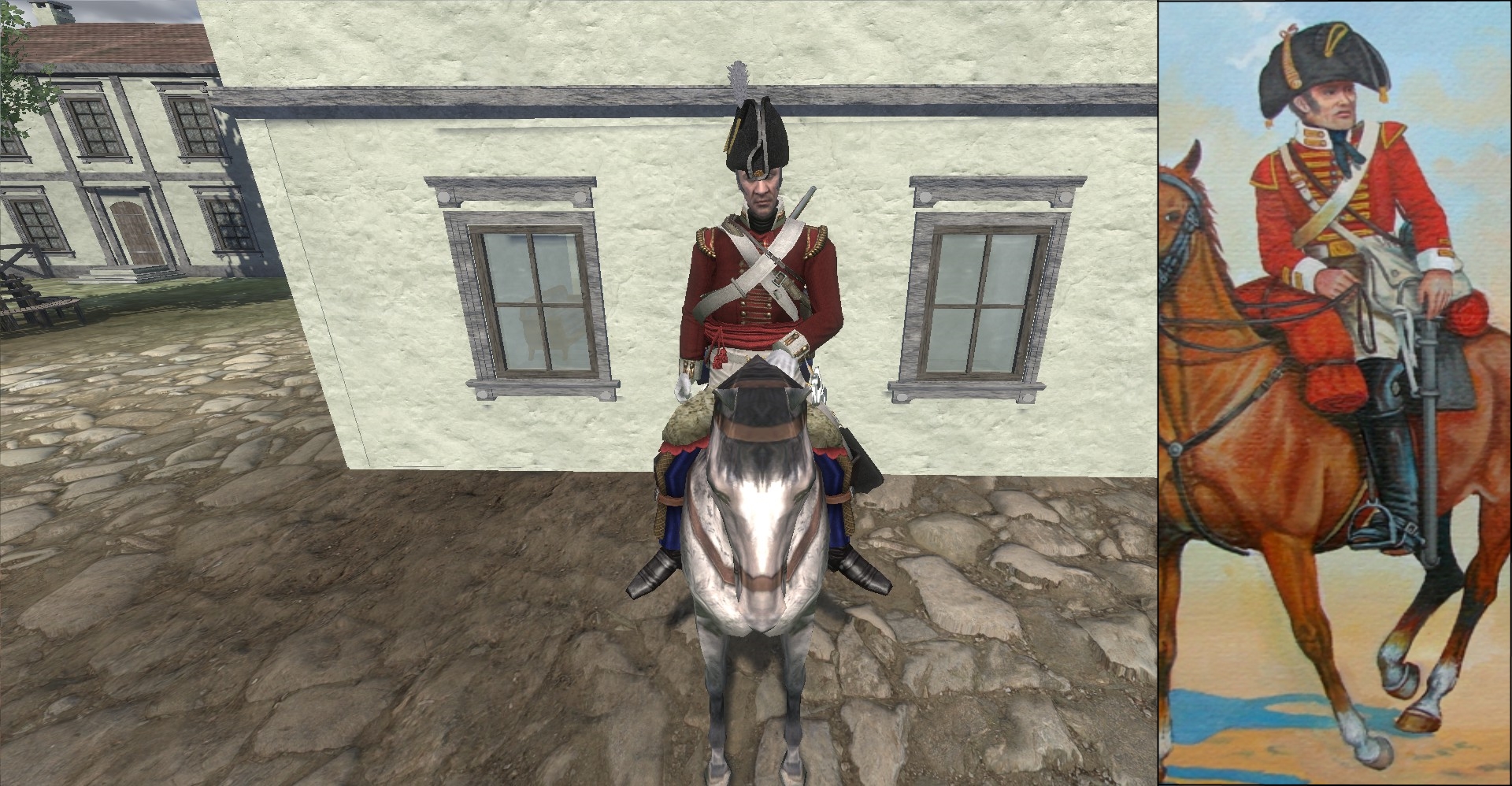 Arthur Wellesley, Duke of Wellington Re-Skin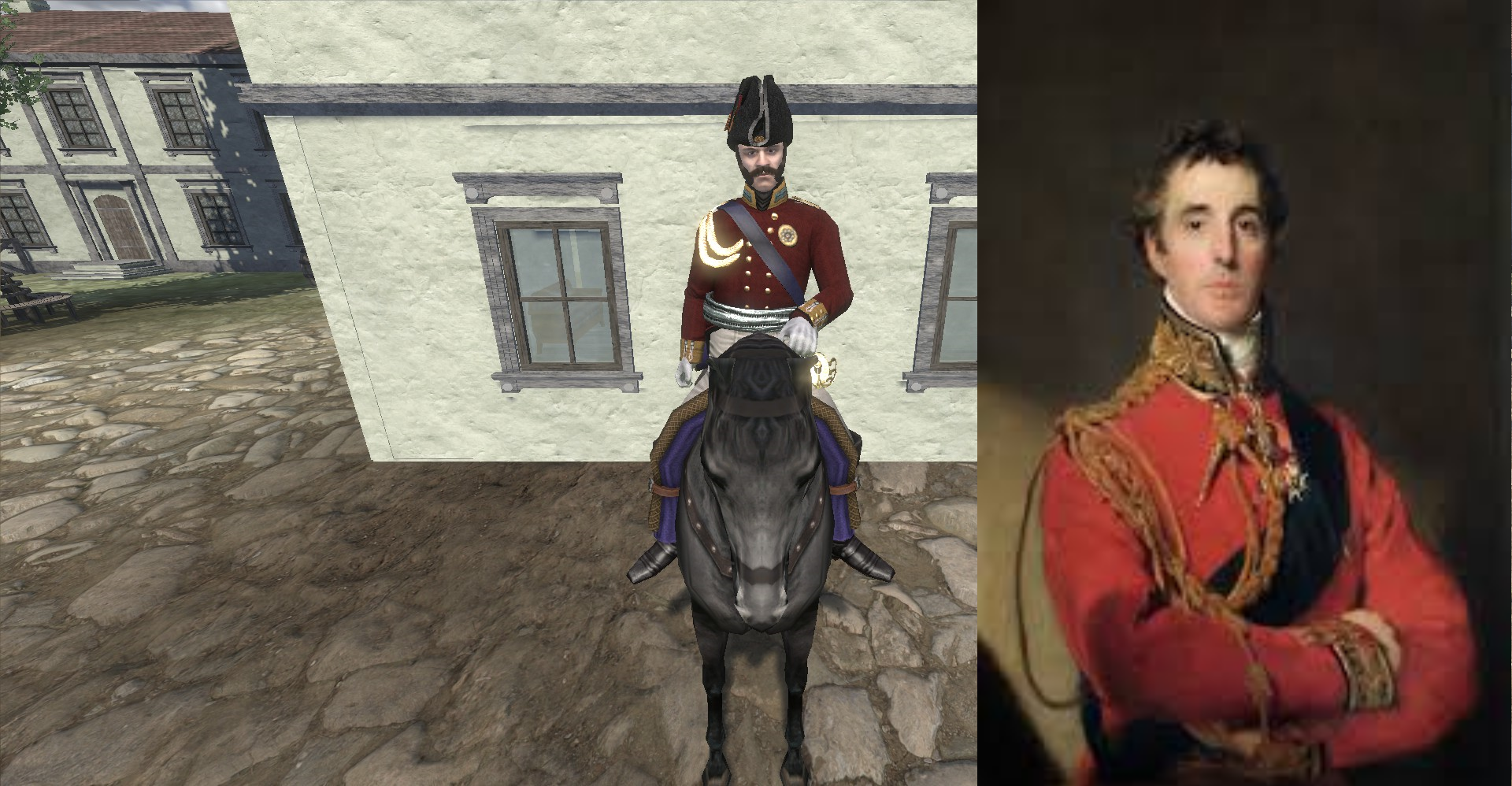 Navy Ranks Renamed
Regiment renamed to HMS Neptune Crew
Sailor name unchanged
Cannon Crew renamed to Midshipman, HMS Neptune
Marine name unchanged
Captain renamed to Admiral, HMS Neptune
Admiral, HMS Neptune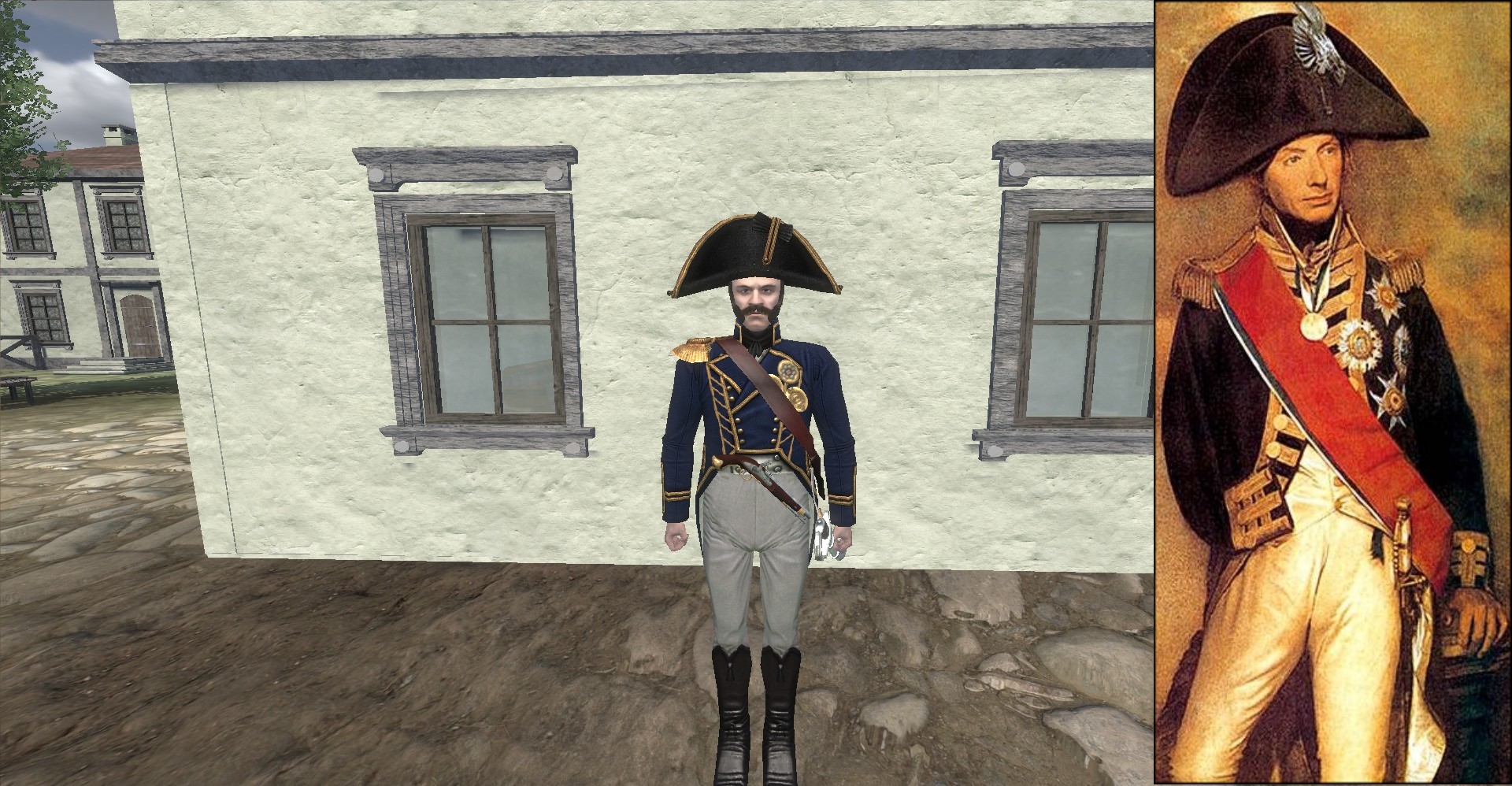 France
Légion Polonaise (Polish Legion) (Replaces Legion de la vistule)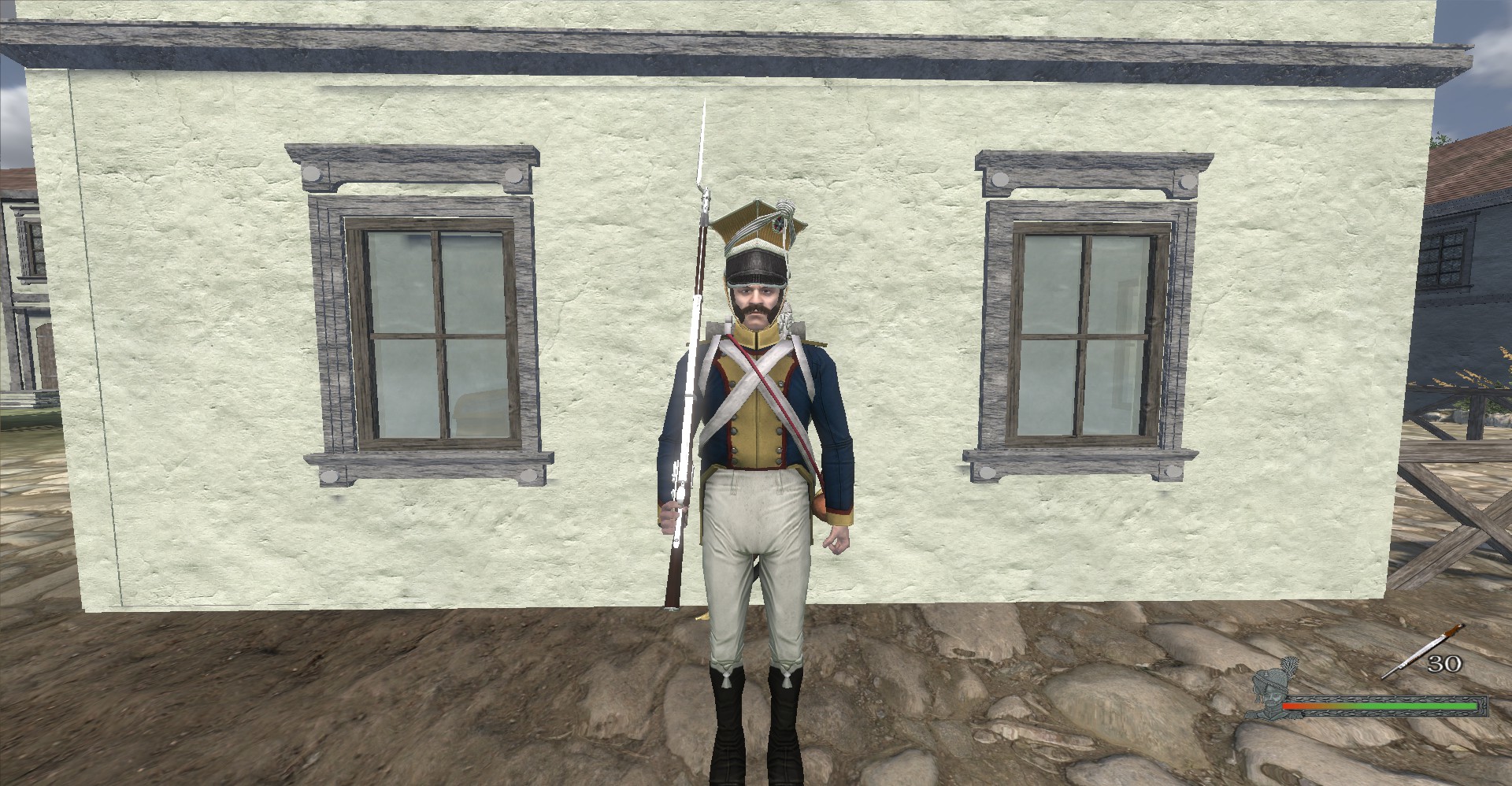 Garde-corps des empereurs (Emperor's Bodyguards) (Replaces Regiment de Grenadiers a Cheval de la Garde)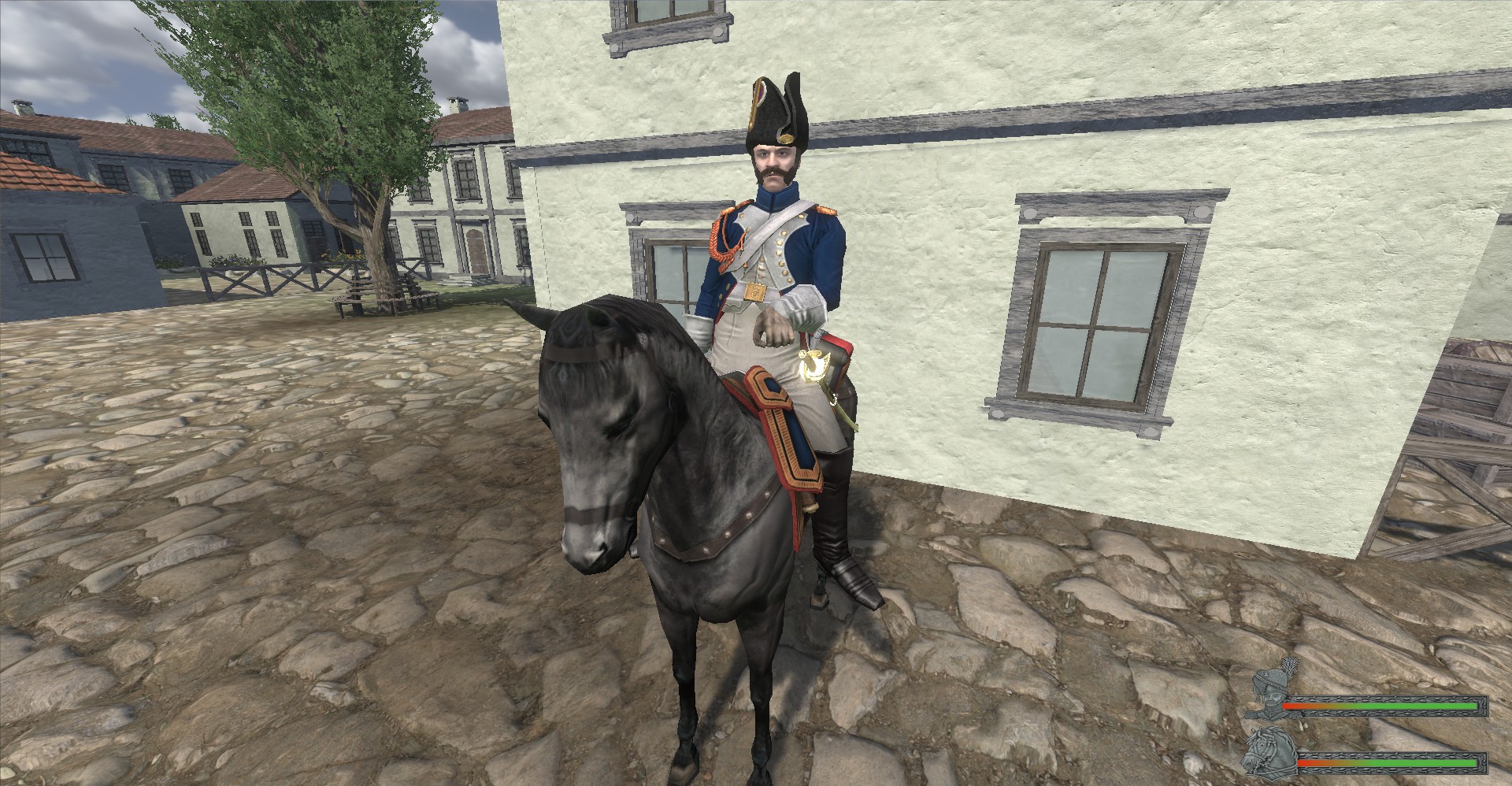 Napoleon Bonaparte Re-Skin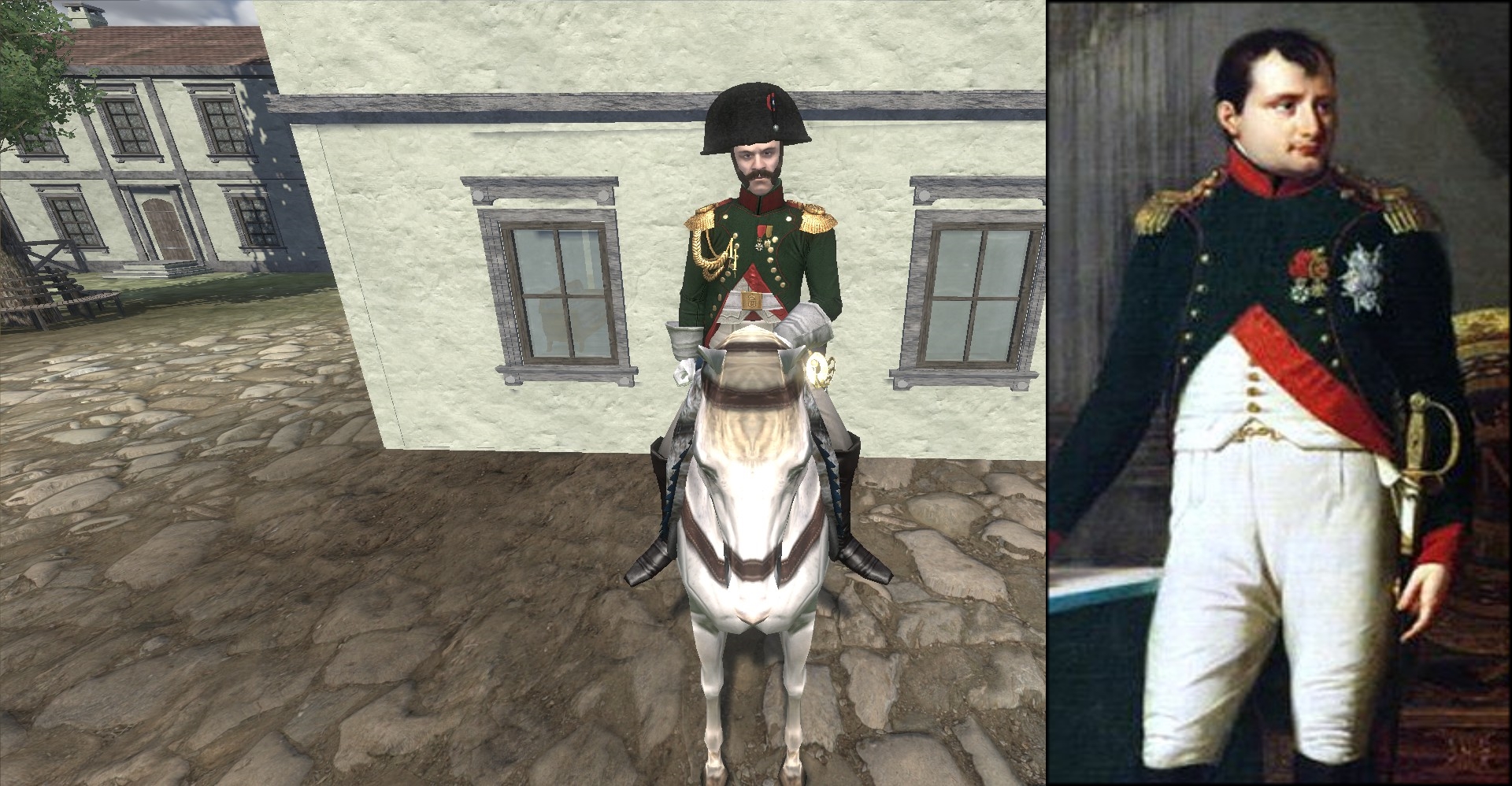 Prussia
Kurmarkische Landwehr-Regiment Re-Skin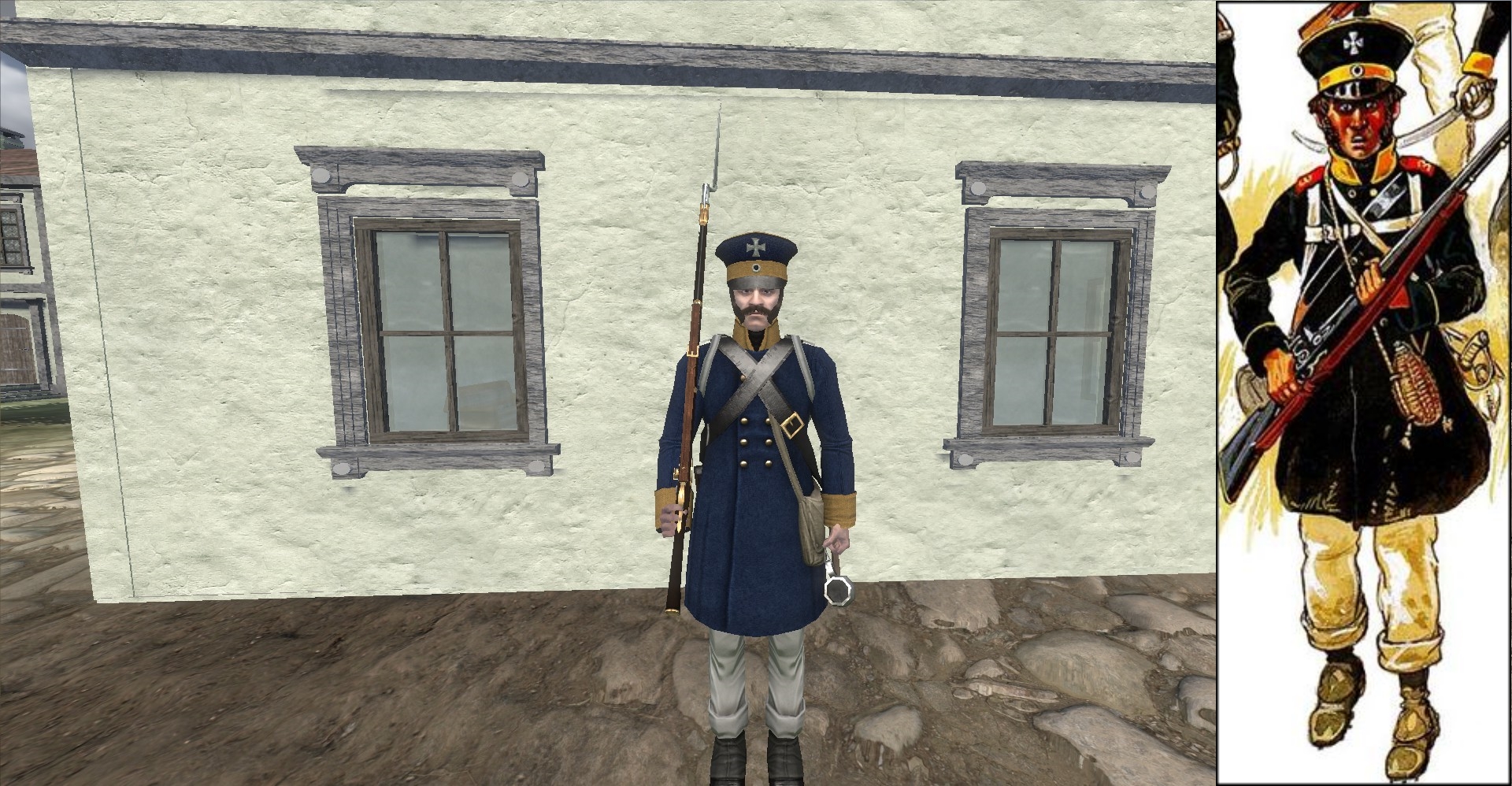 Gebhard Von Blücher Re-Skin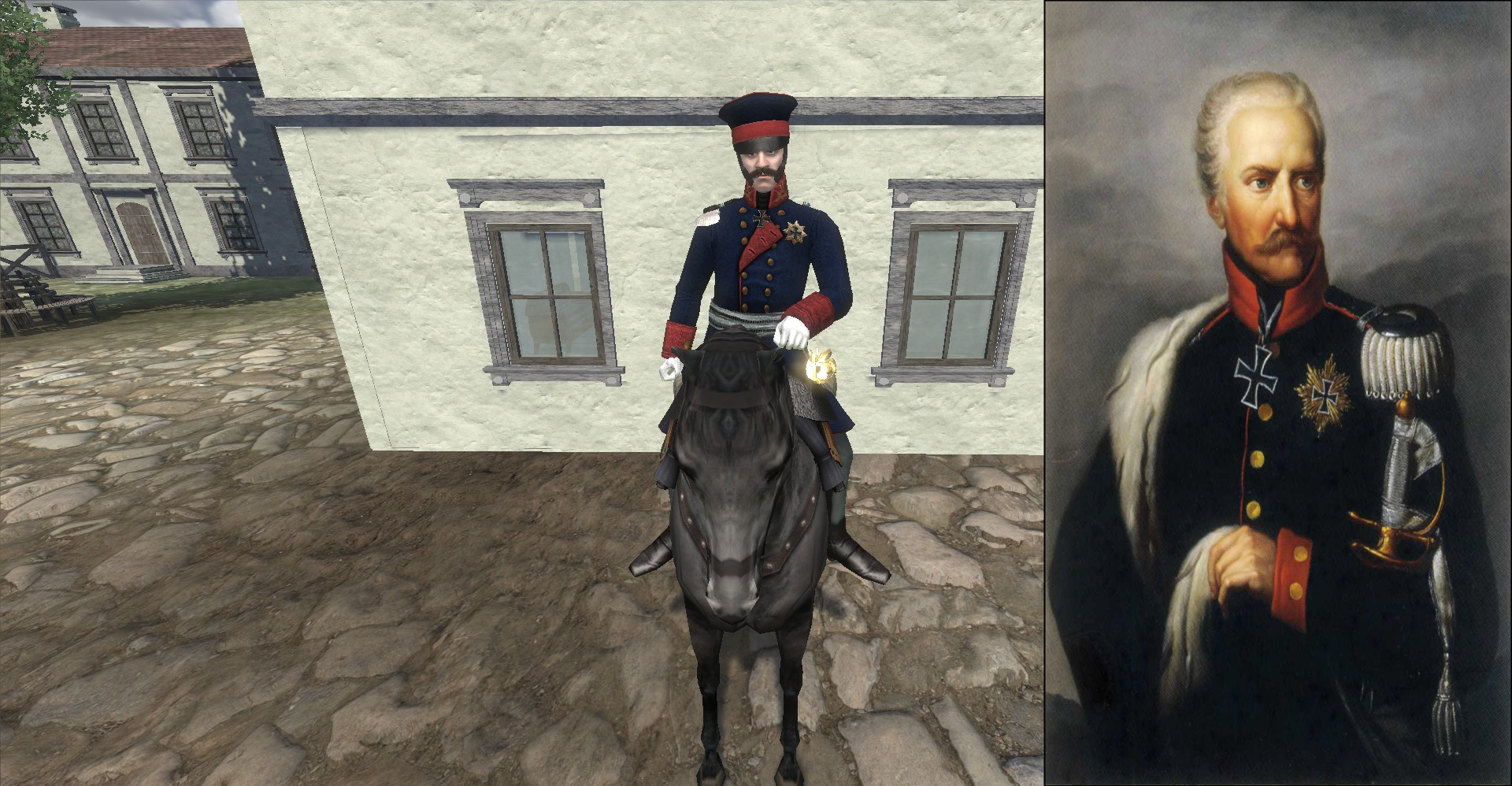 Austria
Infantrie Regiment Erzherzog Rudolf Nr. 14 Re-Skin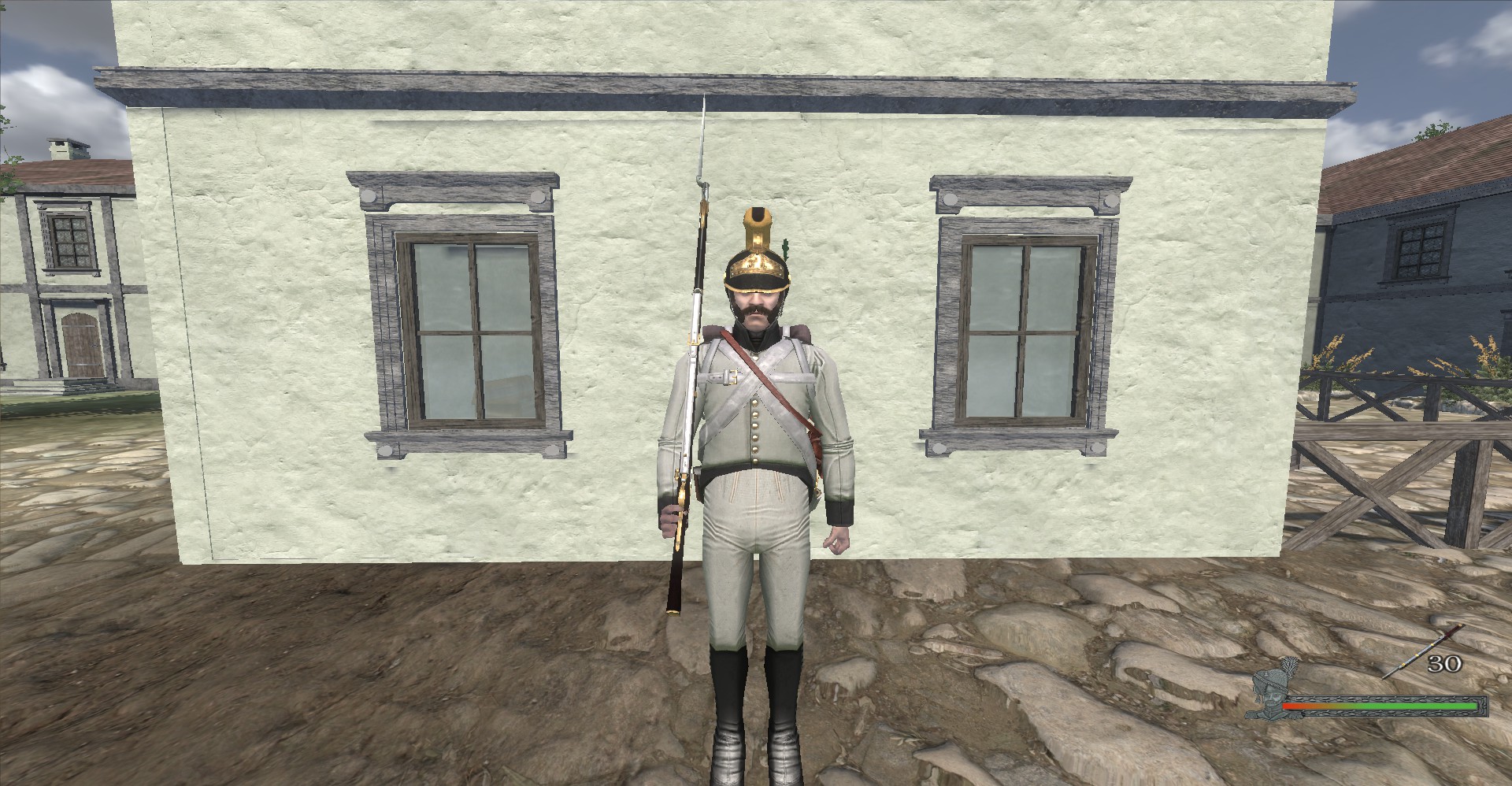 Infantrie Regiment Spenyi Brigade Nr. 6 (Replaces Infantrie Regiment Freiherr von Wacquant Nr. 62)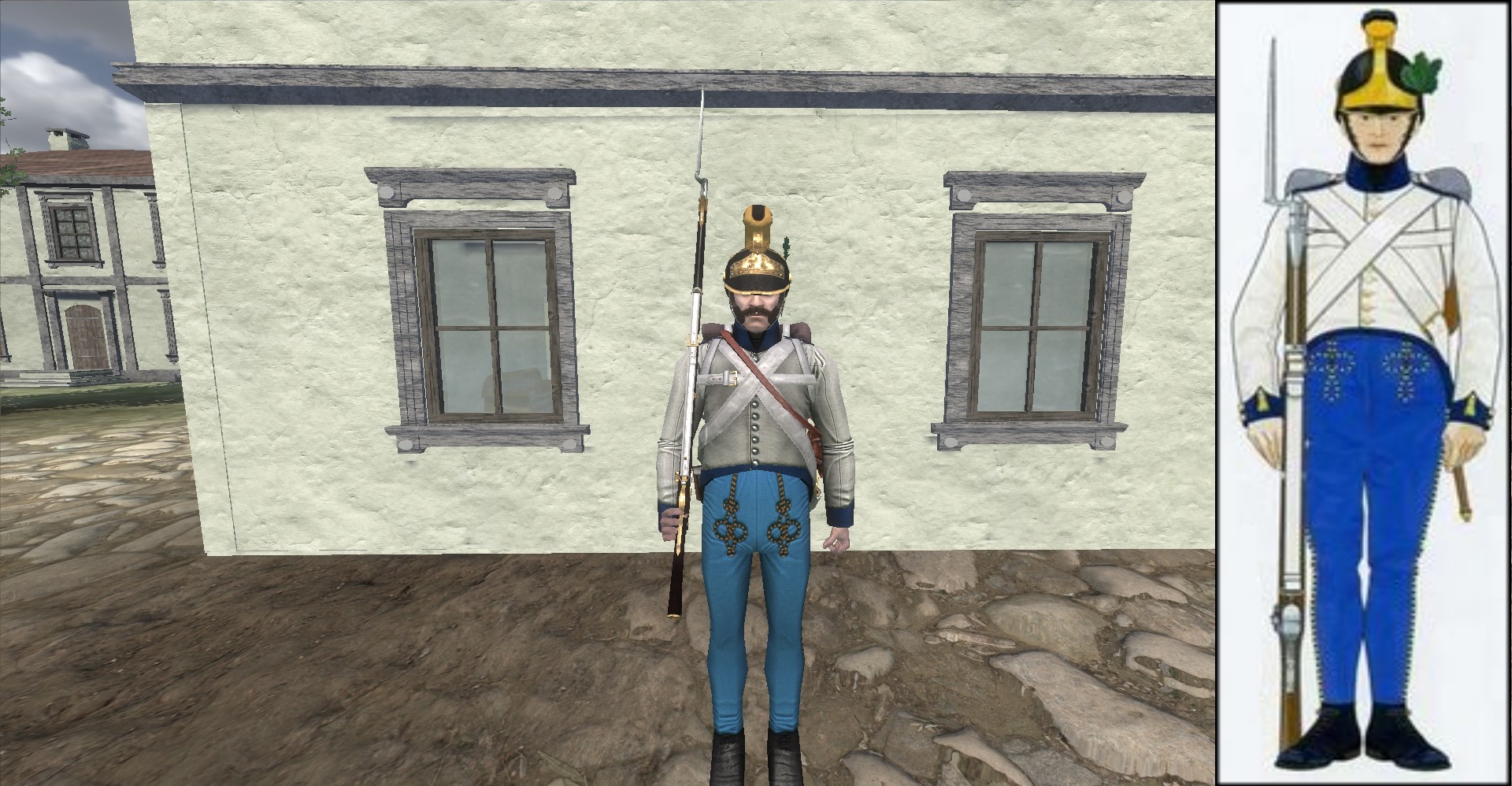 Russia
Sankt-Peterburzhskoye Opolcheniye Re-Skin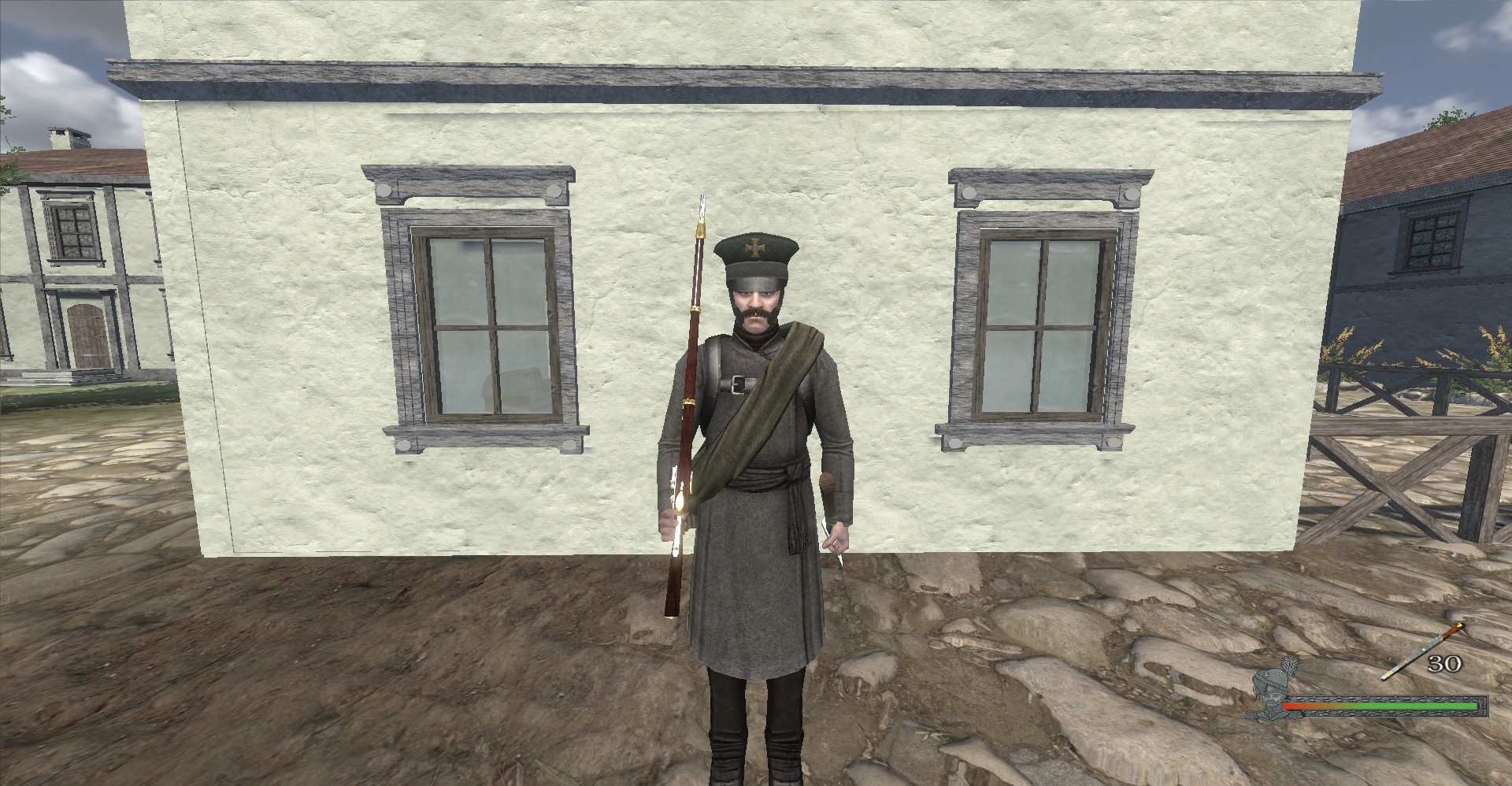 Field Marshal Mikhail Kutuzov Re-Skin