There will be no release in July, August is now the target month. While we are quite close to release, a couple of major things prevent us from getting it out this month:
It's just not quite done yet. Our methods of development do help the overall quality of the project, but have the tendency of obliterating target deadlines. The big culprit here is the large IDF overhaul we've been doing to improve how well they play, and to remove traces of generic unit design that remained.
Audio isn't done! While the sound effects are well on their ways, voices remain a challenge. I'll be personally handling the voices soon, so if you have an Israeli/Arab accent please see the Voice Actor help-wanted topic.
Lastly, Isotx is in the midst of a large site and Crosus overhaul--so even if the above was perfect, it isn't exactly an ideal time for a release.
The benefit to this is that the release will include a couple more units, buildings and maps that were planned to be released in a future update.
One of the changes is the Apache shown below. See it? Isn't it shiny?
Well, we're cutting it and replacing it with a new attack helicopter for the IDF--the Gideon.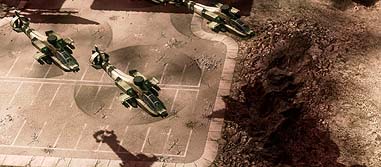 How to Survive a Merkava attack as GOI
See a large force of Merkava's approaching your base? Your MiGs are busy reloading--what do you do?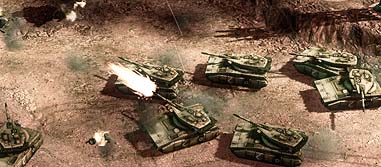 It's simple. You hit the 'Mr.Stop' and 'Production Boost' powers, halting the enemy units and drastically increasing your production speed and letting you crank out T-90's with ease. Something to note, when your production is increased, the smoke stacks of your factories spew fire (you can see it on the production building in the screens).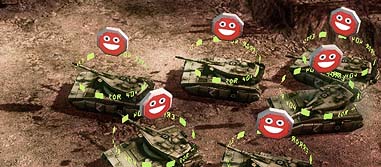 Blackhawks
No infantry screens yet, we're still tweaking them. In the meantime, here is the Blackhawk which is how your infantry are delivered to the battlefield.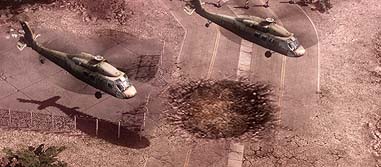 One Last Thing
You've been so nice to read all of this that we have a reward for you. We have even more stuff to read if you head on over to our official website.
Also, keep in mind that this is just how it is right now; things will change prior to release, we can almost promise that.