[page=Introduction]
In the past year, many Half-Life mods have emerged from the ground and some have drowned beneath the ocean. Only few have been able
to survive or keep their mods in stable condition, and one of those mods is Mechmod, a Half-life total conversion that sets you in
the world of mechwarriors. And recently, I have been able to have some time and chat with two members of the mod, Groove and Pcjoe.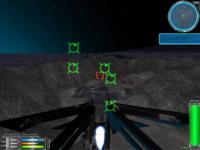 [page=The Goods]
modDB: What positions do you two, Groovy and Pcjoe, take in this mod?
PcJoe:I'm the lead programmer for MechMod.
gr00vy:I'm the programmer, webmaster, webcoder and team leader of the mod.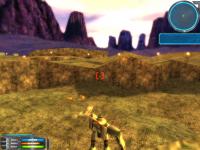 modDB: Mechmod is a half-life mod, what kind of changes have you done to the engine to fit the mod's needs?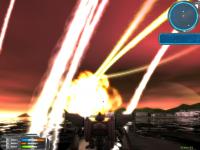 PcJoe:We've made quite a few modifications to the Half-Life SDK. For example, MechMod is currently working on a 1/4th scale, and we redesigned the server-side weapon's system to better fit MechMod's weapons.
gr00vy:Like Joe said, we have indeed made a lot of modifications. We work on our own class system, team system, animation system, weapons system, sound emission system and a lot of other modules which helps the programmers make this mod more efficient (code-wise) and as bug-free as possible.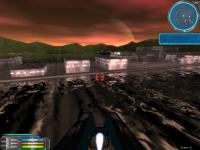 modDB: One thing highly known about Mechmod is it's unique artistic style. One example would be the shaders and lightings that were Programmed for the mod. What brought the team into making these additions? Are there more graphical additions we have not seen yet?
gr00vy:Well the entire credit for this goes to one of our programmers named Jason. His love for 3D graphics programming has helped the mod reach new levels of virtual reality. Infact, we have received quite a lot of criticism from people stating how the effects we produce aren't possible with the Half-Life engine. We have also succesfully countered this criticism with screenshots and videos at optimum FPS. In other words, our aim is to COMPLETELY modify the game and make it 'feel' like a new game, in terms of both control and aesthetics. And this doesn't mean we compromise on performance, if a system or effect that we worked on doesn't give us good FPS and stability with a majority of graphics cards and systems - we drop it straight away. And as for graphical additions that the public hasn't seen yet - all I can say is, "Wait and see, my friend."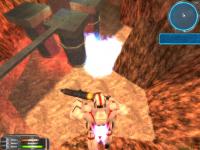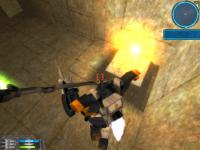 modDB: What other features can we see in the game?
gr00vy:I have always looked at and worked towards making our Half-Life version of the mod as a stepping stone towards something much bigger. The fact that we were succesfully able to get a group of people and work together as a team to achieve a product which we find release-worthy, is enough to satisfy me with the mod's progress. Our main journey will begin when we switch to Half-Life 2. So in terms of features that you can see in this game, you will see a modification based on Gundam and Macross/Robotech mechs in a multiplayer environment. The player basically has the ability to pick from five different mechs and use boosters to fly around the map targetting enemies with a variety of different weapons. From locking onto homing missiles (targetting you) and shooting them down, to unleashing a nuclear warhead in the map - this mod guarantees a different feel of gameplay as opposed to most of the mods that have been released in the past.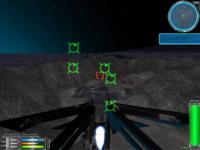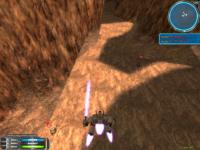 modDB: Will we see a single player campaign?
PcJoe:It's a possibility once we switch to Half-Life 2, but we have no plans to implement a single player campaign for the Half-Life version.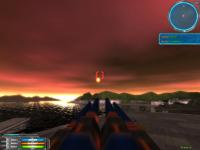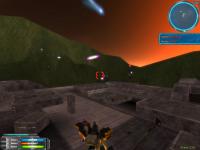 modDB: Is there a specific place this mod takes place in?
PcJoe:MechMod is based off of the Gundam and Macross series. While we have levels from each of these worlds, we have quite a few unique maps that don't belong to either.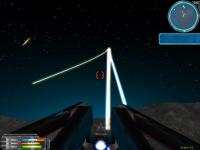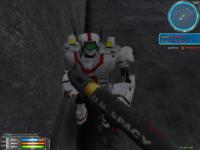 modDB: What seperates Mechmod from most mech games?
gr00vy:At current, MechMod is really different from all other mech-related modifications for most gaming engines because of the way it functions in a multiplayer environment. There isn't any major restriction to the way you want to play the game, it's as simple as 1.) pick your mech 2.) use different weapons to obliverate your opponent(s). The fact that you have a realistic melee system helps too. This should all change for Half-Life 2 though.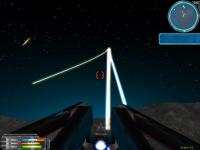 modDB: What kind of weapons can we see in this mod?
PcJoe:There are primarly 3 different weapon types in MechMod - rapid fire, missles, and energy projectiles. While the majority of our weapons fit in these 3 categories, we do have some unique weapons such as laser cutters and heavily modified missles/beams.
modDB: Have you been able to incorporate a different style of battle systems?
gr00vy:We were succesfully able to create a gamemode titled 'Siege'. In that gamemode, the players have to cooperate with their team to destroy all of the opponent's buildings. This was also thoroughly tested and was flawless in gameplay, but unfortunately we have decided to drop (comment out of code) this gamemode since we do not have enough time to perfect maps for another gamemode in our Half-Life version. We want to throw out a fully functional release as soon as we think that we're ready.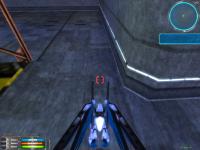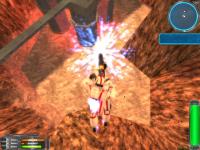 modDB: What kind of special abilities can we see in the different mechs?
gr00vy:Each mech has it's own unique style of melee, which can infact be fully customized (server-side) using a parsed text file in your mod directory. This includes changing the animation, damage taken, combo-type, combo-movement chain, and also the type of saber style assigned to each mech. Apart from this, although a few weapons are common between some mechs - most of them have their own signature weapons and special abilities. For example, 'Gundam Freedom' can lock onto five different mechs at the same time and unleash five different beams at the mechs shooting down all of them together using it's various cannons. This move was taken from the anime series, 'Gundam SEED'.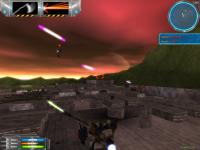 modDB: Are there any ways to use the environment for battle?
PcJoe:A few of our levels have destructable objects, but for the most part the levels are static. Like most games, you can use the terrain to your advantage to dodge attacks and hide behind while you recover your energy.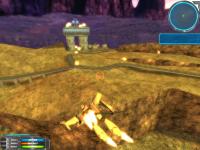 modDB: Sound and music are two important qualities in a game. Mechmod takes mechs from all kinds of different animated series. How much of the sounds are taken these animated series?
gr00vy:A lot of the sounds were taken from anime series and different multimedia products. Some were custom made by our sound artists, but most of them were heavily modified sounds created from existing series and games.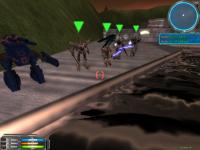 modDB: How complete is Mechmod?
PcJoe:We're almost done with the Half-Life 1 version of the game. We need to finish a couple of the weapons, do some bug testing, and it should be ready for release.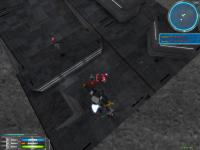 modDB: Half-Life 2 is rolling closer and closer, have you made any plans for a half-life 2 version of the mod? Can you tell us anything about them?
PcJoe:We've been planning a Half-Life 2 version since the start. Quite actually, MechMod was originally an Half-Life 2 modification, at least until Valve pushed back the release date several times. We decided to develop a HL1 version as a "warmup". The Half-Life 2 version will still be based around mech combat, but it'll take a different route then it's predecessor.
gr00vy:Indeed. Our Half-Life 2 modification will contain a completely original concept thought up by Joe and myself. Infact, we even recruited a conceptualist under a full-time position to help us think up of an aresenal of different weapons and mech abilities. The Half-Life 2 version will be oriented around strategy, building of structures and two 'completely' different teams comprising of mechs created from different technologies. We will release a planned outline of our Half-Life 2 version shortly after the release of our Half-Life 1 mod. The team members and testers who have seen this outline have had nothing but positive reactions, trust me - this is definetly worth waiting for. Pardon me for this cheesy quote, but "We will blow you away!".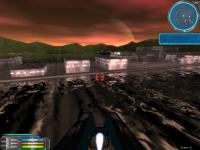 modDB: Is there anything else you'd like to say to close this interview?
PcJoe:Nothing in particular. Thanks for interviewing us, and don't forget to download our Half-Life 1 version when we release it :).
gr00vy:I would like to thank my team for working together with everyone to help accomplish what we have today. Without the joint effort of so many of our friends and team members, we could never have reached where we are now. I would also like to thank all those fans who have stuck by our side, from the moment I opened the IRC channel in September 2003 to the time our forums were blooming with activity. You know who you are, thanks a lot guys (and gals)!
[page=Concluding but not the Conclusion]
As you can see, the team behind Mechmod is a very talented crew. They have all sorts of love for their mod, and they're possibly making it one of the most amazing half-life mods to be released soon. Mechmod should be released soon as well as a trailer, so keep all your eyes open! In celebration for this wonderful month of the mechs, they have completed their new site redesign and have launched it.
I very well feel, this will be one of the most promising mods, and this being the month with all sorts of new amazing games, (Halo 2, Half-Life 2, Metal Gear Solid 3) this will be a very nice treat for all you mod players out there.