Iron Grip: The Oppression, the Half Life 2 total conversion will be released monday 25th of September preceded by the Gamers United Show hosted by BlueWolf!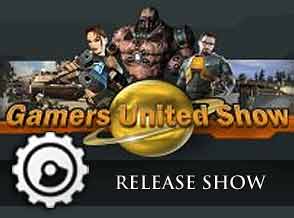 We've been busy assembling the mod package, along with servers and such. The last steps are done to ensure a good release.
We're excited as almost 2 years of hard and dedicated work finally produces its first public result! We would also like to thank BlueWolf and the Gamers United Show for this release show.
Be sure to tune in on September the 25th, as it's going to be fun, and on top of that mod packages will de distributed during the show.
To listen visit this URL on September the 25th:
winamp: 66.228.112.213:8004
Stay tuned on www.isotx.com, where we will post exact times of the show.