First, I decide to make new models of bridges than I will put on the border of the city to give the impression that the city floats on the water.
I made that to correct my old version of this map because it was one of the default which distances my version from the Movies.
Like I posted before one member of the team made new buildings for the map:
This member also worked on a retexturation of all the vanilla buildings which aims to make them faithful to the movies like you can see in these pictures: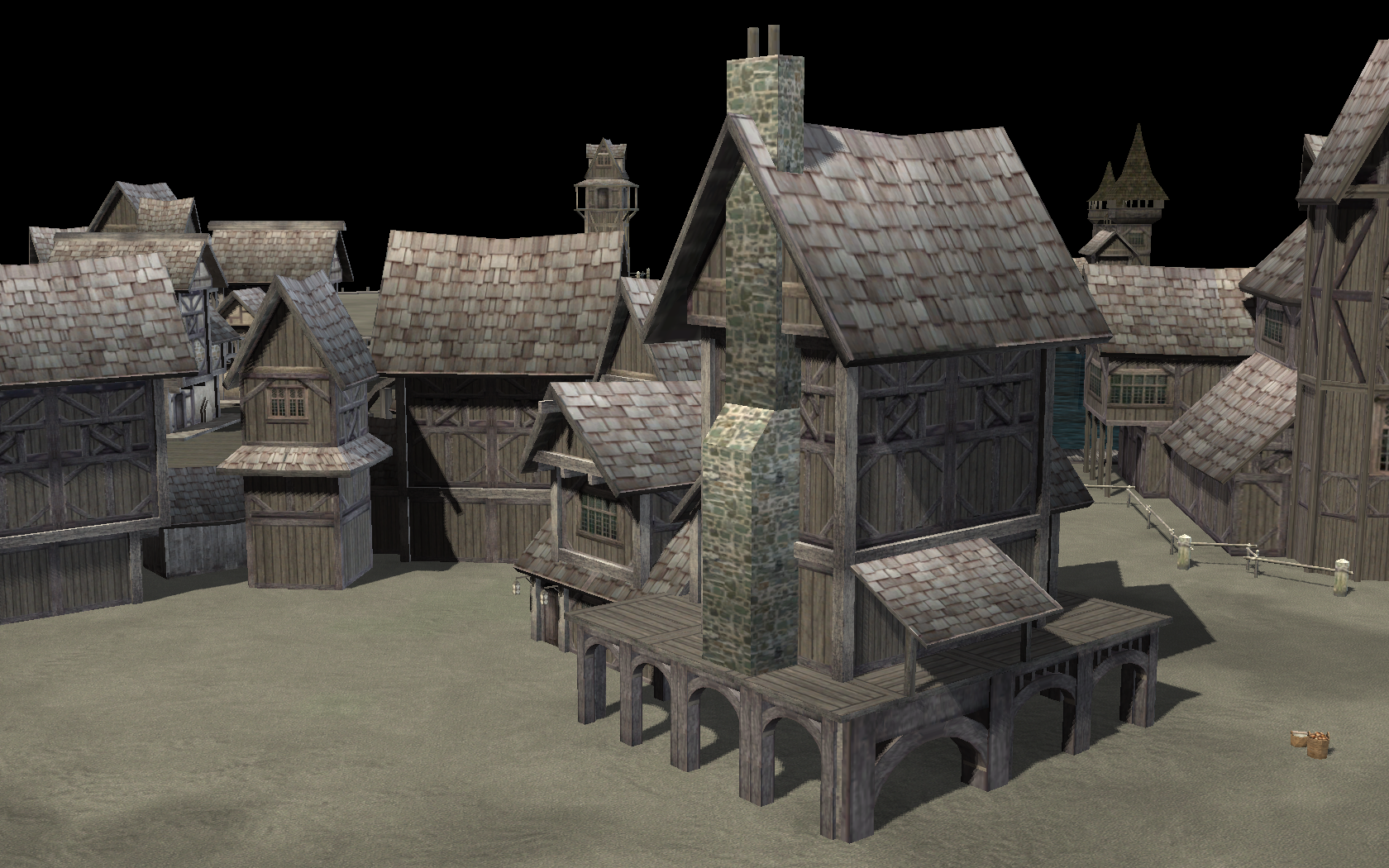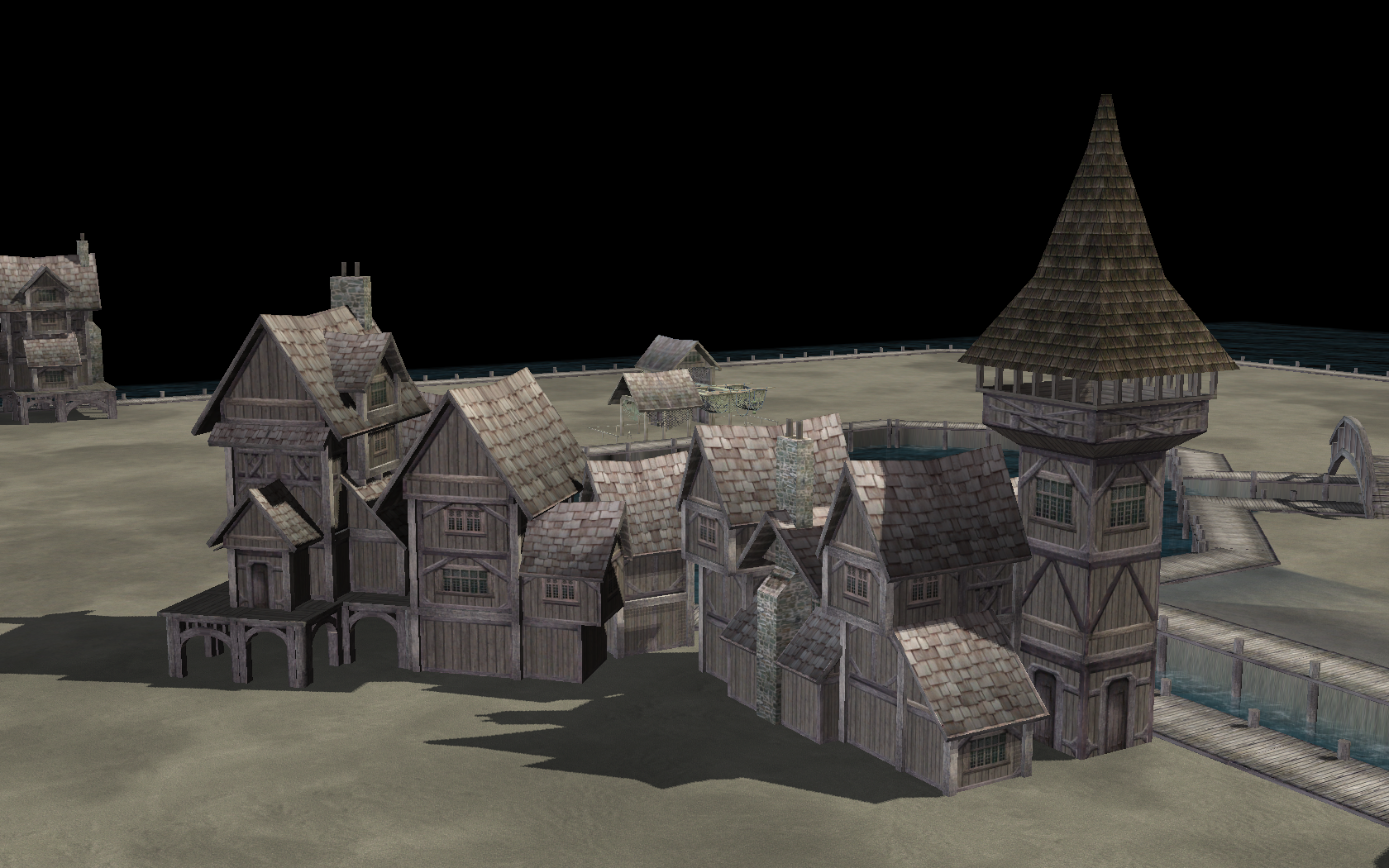 ---
Video of the new gate model: Moddb.com
---
More to come...