Hello fans,
About two years ago we submitted v1.09.5 of the FXmod to this page and proceeded to work on the next version, oblivious to the fact that something entirely different was in the works elsewhere. Something that would take over all of our priorities and mark the start of a long, long journey ..
You were with us on that journey. You saw one year pass by here without anything new happening on this page, and when you finally got an insight into what we had been up to all that time it only drove home the reality about the many more miles still ahead of us further. But as the months proceeded you were given a few more previews of some of the things that we had in the works. By now our Steam users had received the ability to play on a new version of the FXmod, created using the compatibility with the HWRM v2.205 'public' patch which..turned out to be not so public after all, since there was and is no way for non-Steam users to obtain it.
That time has ended now. Today I can proudly inform everyone that the final pieces of the puzzle has been put into place, and that FX-Galaxy has been made compatible with the HWRM's 2.0/2.1 patch (!)

But wait, there is more. It is coming soon. "How soon?", you might wonder as you are on the verge of popping out the (tm)s and "here we go again"s.
Let's see. If we consider the translation work, remaining fixes, live testing of new fx and animations, implementation of new models, feedback collection & processing, advertising ..
.. if we consider that we have already done all of these in the utmost secret .. it would be safe to say that ..
FX:Galaxy v1.25 launches this weekend!
That is right. The largest content update to come to the FXmod yet since v2.0 for the old FX:Commander mod is hitting the "Downloads" section between the 2 and 4 December, 2017!
Mark your calendars. Christmas is coming early this year.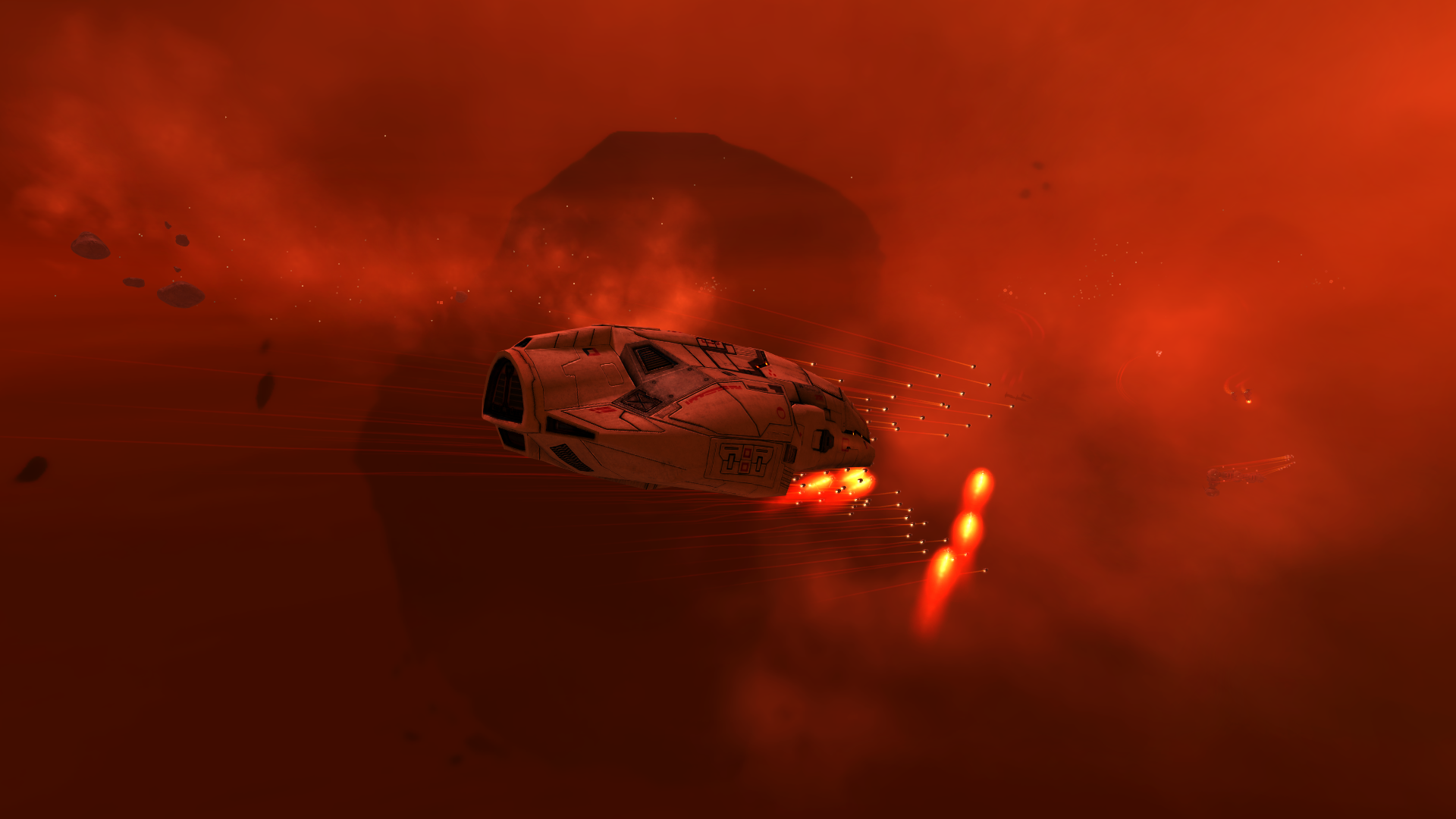 FX:Galaxy v1.25 - The Garden Keepers
Garden Keepers is the first major content update to hit the FX:Galaxy mod, and the first stable release that is fully compatible with Homeworld Remastered's v2.0/v2.1 patch. Two years after v1.09.5 we finally can repay our ModDB fans by returning the FXmod to the screens of those who brought the game through GOG or other, non-Steam platforms. But as you will discover, this release is not just a basic v2.0/2.1 port intended for one group of fans or the other only.
At the moment I am writing this I am looking at the release notes for this version, and I think there is no better narrator for journey we have been on over past two years than the 4+ pages of new features, updates, eye-candy, reworks and bug fixes that come accompanied with this version. Our ModDB fans will get to enjoy three versions' worth of content (FX v1.10, 1.20, 1.25) stuffed into one patch, but even our Steam users, who got to play v1.10 and the beta releases of 1.20, will find that FX v1.25 brings a lot of new stuff to the table -- at least enough to keep you occupied for a few days of your Christmas holidays.
So what is new in this version? While I want to leave the majority for you guys to discover so you can share it and give us your thoughts through the comments, Youtube videos or whatever other means you desired, I will give some previews in this newsletter.
Return to the Garden
As the name Garden Keepers suggests, v1.25 is primarily a Kadesh-centered update. But worry not; the other races have received their share of love too.
The Kadeshi have been a big favorite among FXmod players, and not exactly for unfathomable reasons. But there was one problem that always irked us from a developer point of view: textures. Out of all the races in the FXmod it arguably were the Kadeshi that used the most units with outdated textures, in some cases even Classic HW1 textures! Units like the 'bright white block' Khar-Toba placeholder looked fine in HW2C, but in HWRM and with our new metallic shader...? We always wanted to return the classic Homeworld1 feel in the FXmod, but not in this way!
As of v1.25 those days are a thing of the past. Pretty much all Kadeshi units have been upgraded to HWRM textures in this version: this includes all swarmers, the Support Pod, but also several units of the other ship classes. Other units received brand new models altogether, of which you can see some previews in the image section that were posted in the recent days. The firing fx and animations were also updated for a number of units, so without giving any spoilers let's just say that there will be no shortage of reasons to (finally) build yourself some Advanced Swarmers or fully upgrade the Nebula among others.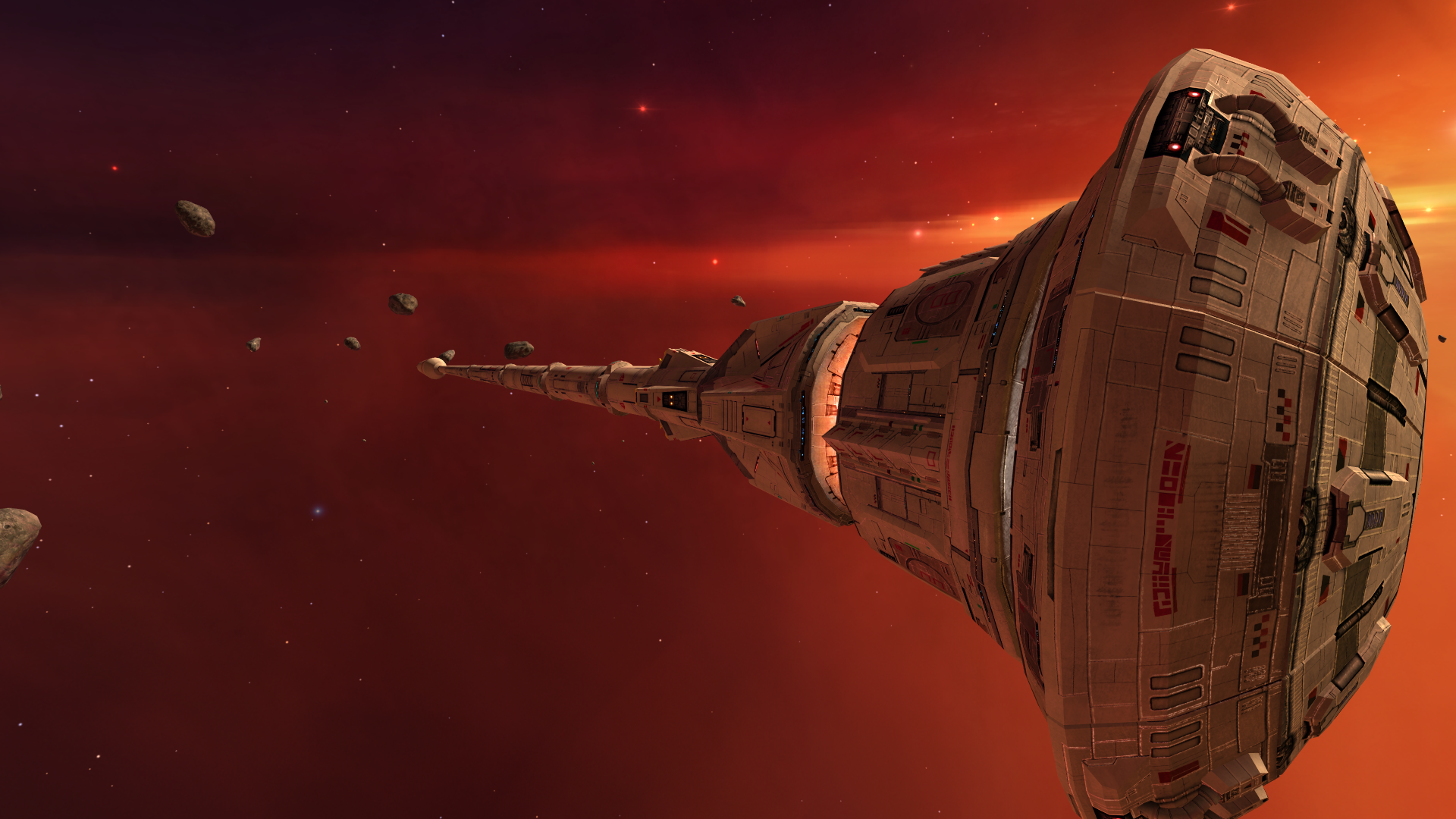 And with this neatly hidden note I will also tip you to zoom in on the Nebula when you launcher any type of swarmer, and to watch those as they assemble into their basic formation afterwards. Let's just say it doesn't look as if it is the Pride of Hiigara or a regular Vaygr carrier launching strikecraft anymore, but instead more closely represents an...earlier entry in the Homeworld series.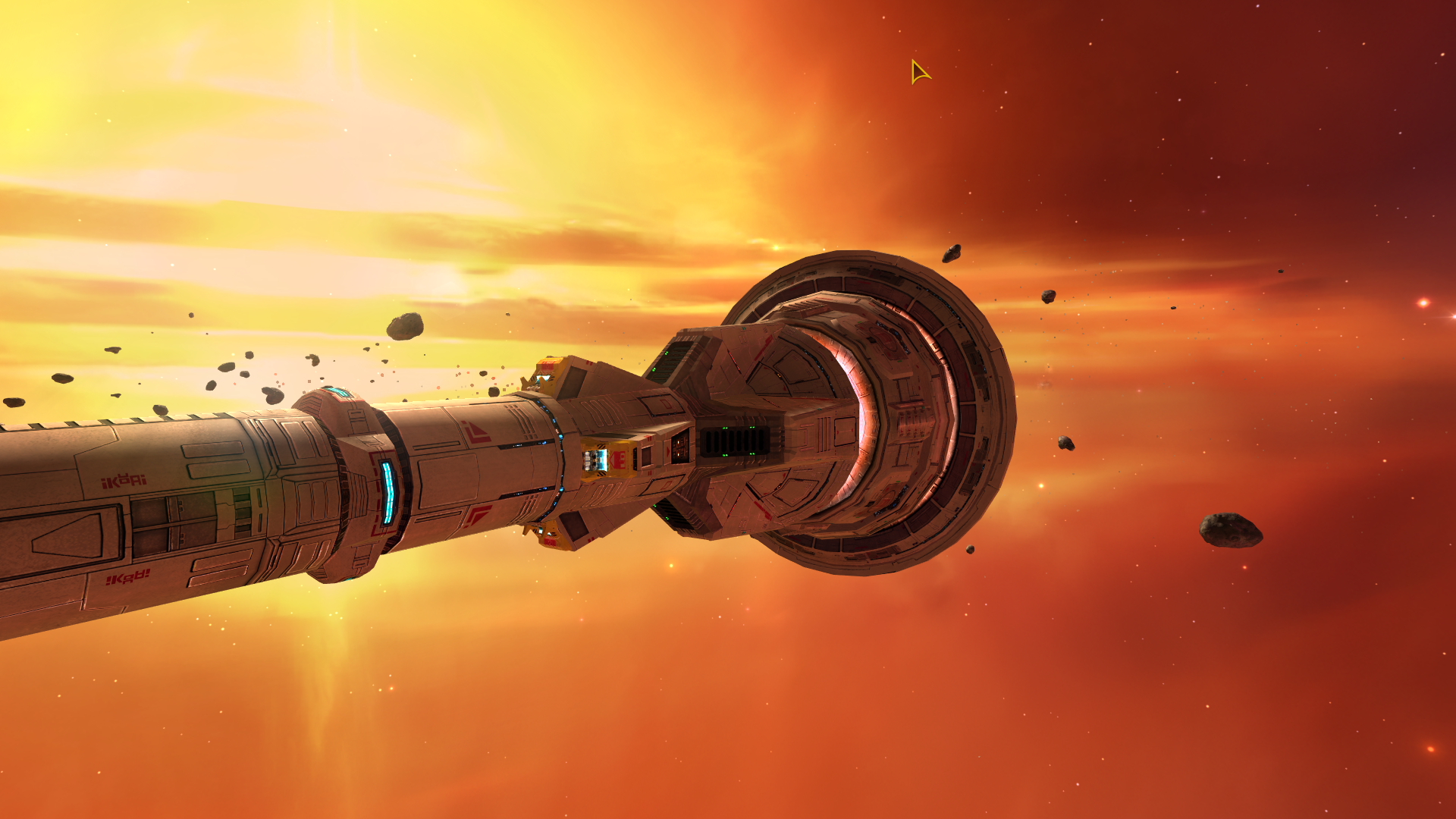 The Progenitors come in second place in terms of texture upgrades. We were busy working on a few more of their units, but were caught off-guard by a strange voice emanating through Balcora Gate and had to flee. We knew that with their sophisticated artificial intelligence they always had the potential to advance themselves yet further, but this..?
Another gimmick of v1.25 is a number of 'smaller'/QoL changes. For one, capture units now have their own fancy tactical overlay icon as you can see in the screenshot below. It is not as large or visible as the icons for the mainstream unit classes, but if you manage to hover over it amidst a wave of approaching enemies it will help with identifying capture units.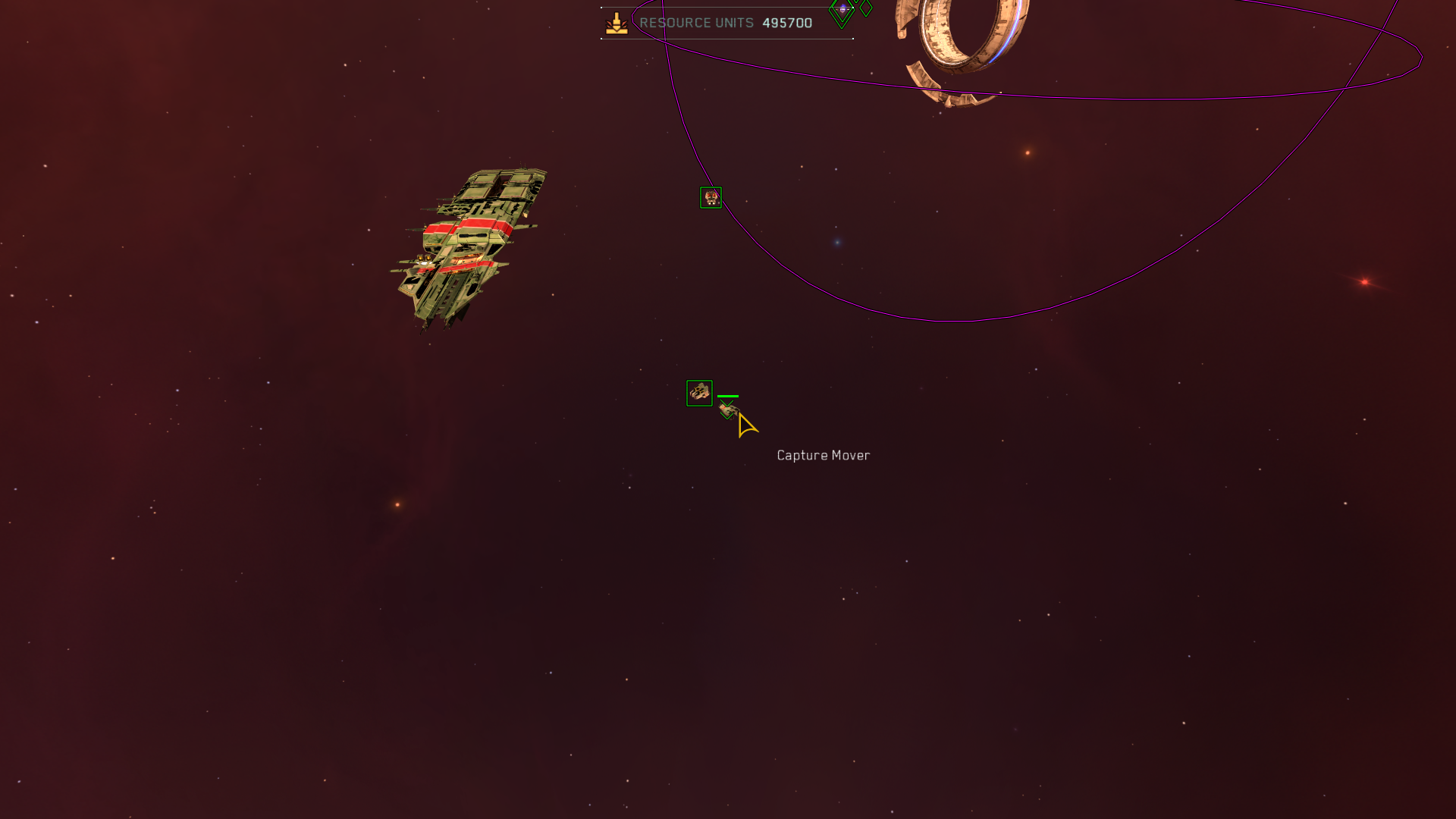 Coming up Next
In the next article we will take a look at one of the two new single-player missions added to FX v1.25, namely the return of FX-The Legendary Fleet, as well as some other info and maybe a small events of sorts pertaining the v1.25 release.
Until then!
-WildHeart