After months of work and tweaking, the carpack 2 cars are ready to go. You will also find new tweaks to carpack 1 cars to make some of them handle better. If you were disappointed in the handling of some the carpack 1 cars and some of the beta carpack 2 cars, be sure to give the new carpack 2 a try.
Its been a long wait for DD pack to get done. I was distracted this summer with helping out to finish Community Mod, then I decide to wait on final release of DD pack until carpack 2 was ready. Some good DD cars in carpack 2.
Give our new addons to the FOJ Community Mod a try and let us now how you like them. Be sure to reserve Saturdays for racing and DDing the mods online. I try and host on Saturdays and usually I post the time at Flatout Joint. Also we have a Sunday night race league where we race Community Mod, but not to serious.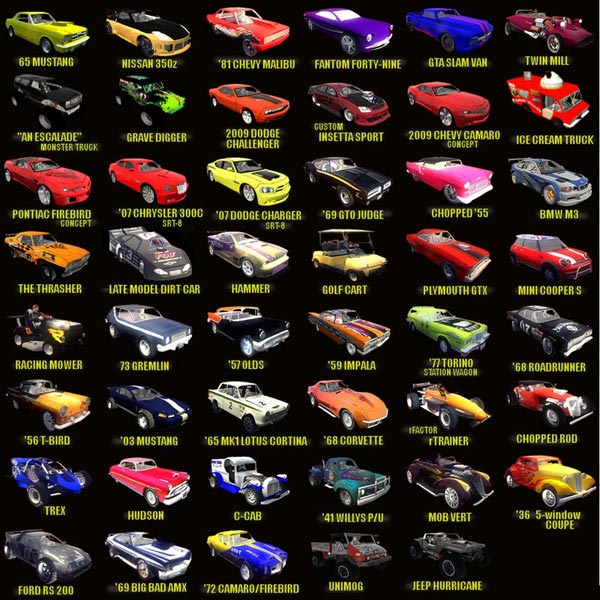 King of the Roof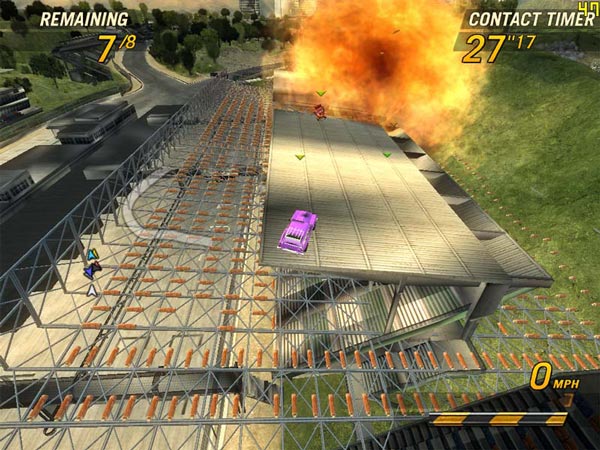 There a few new Derby cars to be found in carpack 2. Like 2 more Monster trucks and we have unlock the Ice Cream Truck that long been rumor about ;) . But in the process of unlocking Ice Cream Truck, we inadvertently let loose the Ice Cream Truck's evil twin.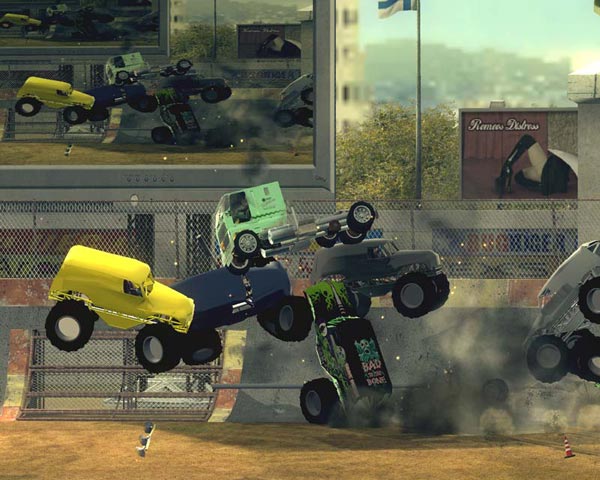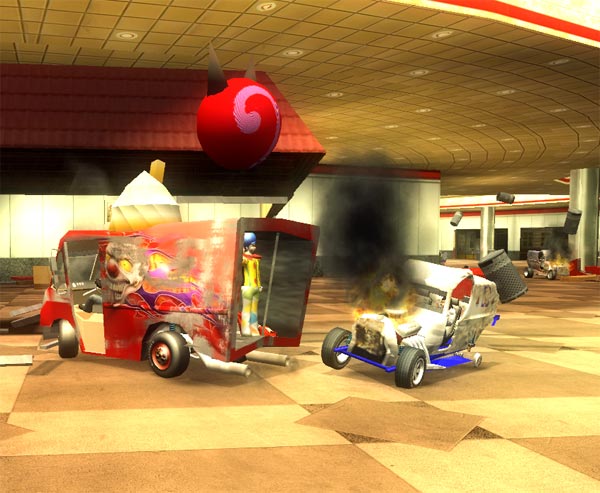 Here links to 2 youtube videos:
FlatOut 2 MOD Car´s "GO WITH THE FLOW"
FlatOut2 FOJ Community Mod DD Track Pack