It would be a lie to say that mod development is always easy, because it isn't. Realizing the vision of a mod project of such great scale doesn't only require creativity and a whole lot of passion, but above all a lot of stamina, reliability and an eye for the feasibility of one's own goals. It is so easy to get lost in the invention of countless, unrealizable features!
So now the year has come to an end, and with new experiences under our belt and many miles closer to our goal, a new year is awaiting us – hopefully as productive and insightful as this one! The constant support of our fans, the commitment of our voluntary voice actors, and tokens of appreciation such as achieving the 2nd place in this years "Mod of the year"-awards (Category: Best upcoming) will help us a lot with that. The last one wouldn't have been possible without your support, and we sincerely want to thank you for all your votes. As well with these words as with a "end of the year"-bundle we have put together to express our gratitude as well as to grant you new insights into the game Enderal will be. We were actually planning to release the second episode of our devblog, but we postponed it since we wanted to give you all something "special", which you will find at the end of this post. We were unsure on whether to release it or not, but we did – and we hope you will all like it.
That being said, we wish you both a merry Christmas and a Happy New Year 2014!
-The Sun Temple - Work in progress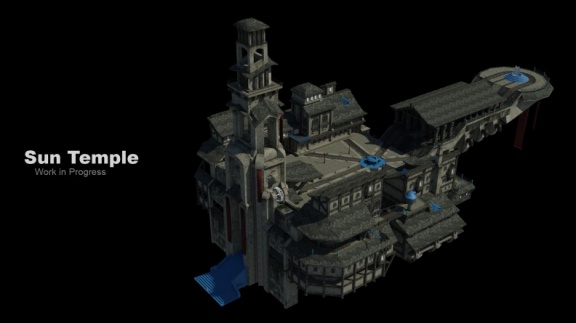 - Vyn: From the archives of the Order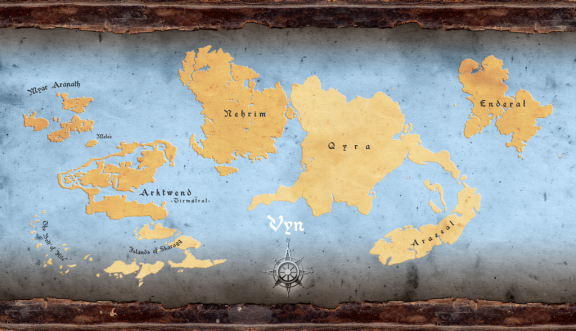 Oorbaya - Concept Art
"There are two ways to deal with the magic that has broken free inside you. The first one: Turn to the Holy Order. They will take care of you, and if you perform well, they might make you one of their own. In their ranks you will learn how to control this raw, undirected power. And the stronger your will, the purer your meditation, the more the magic will do your bidding… and ultimately serve you as a companion, much like a faithful steed which possesses its own will but is in a state of perfect harmony with its rider. If you decide against the Order, you will become one of the pathless men or women we call Wild mages. And even though you might rise to great power this way, this power will be like a rabid Shadow wolf, who possesses the ability to devour anything in its path, but who will ultimately turn against its master. And someday, my son, when your soul has been completely torn apart by the magic in your veins, it will dispose entirely of your bodily shell… and then you will become one of the beasts, which bards and poets alike call "Oorbaya" – or the "Blue Death". The choice is yours."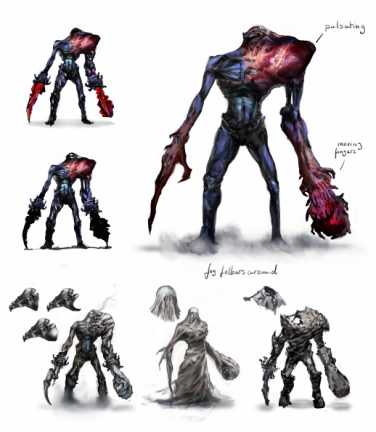 Story Teaser
Since very little has been told about the story of Enderal (Apart from the first chapter of the "Butcher of Ark", we decided to change that. This is a short teaser aiming to provide a small insight into the themes and the general feel of Enderal's story. We have been trying to create a world that is both beautiful, fantastic and humorous, but also dark, cruel and deep. But: Don't tell, show.
Best wishes,
SureAI