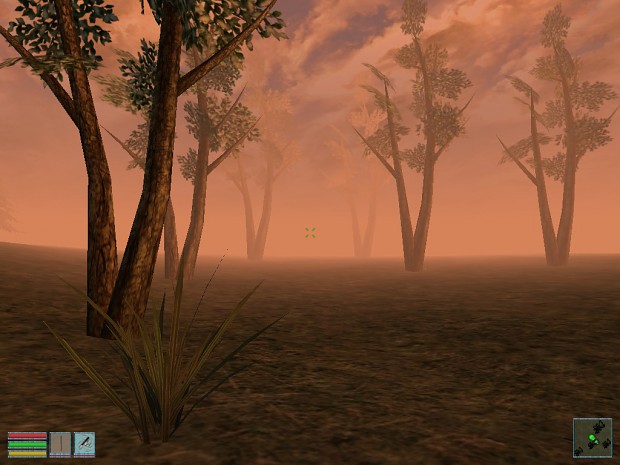 The main questlines have been completed. There are two storylines which you can play in this mod - one which relates to the robot army called the Androids and another which relates to dealing with the aftermath of the apocalypse. The UBA (United Barrier Alliance) storyline is partially complete.
The huge Californian Shrubland to the north is still WIP, at the moment. It will have three regions: a forest in the south, snowy plains in the centre and an icy wasteland in the north. The new barrier city Outpost 23 (which is unique from the other cities in the Wasteland) is now done. Moscow is partially complete - there are only a few areas left to make.
Adding the missing icons, models, sound effects back into the mod will be one of the things which I'll come to last. Same with the Master Trainers and the skills. Right now, I'm focusing on world and quest building which are the most important things in the mod.
I've decided to get rid of that unreliable progress checklist on the front page of the mod and instead, I'll estimate where I'm at. At least now I can update this mod profile more regularly.
And finally, when this mod will be released (hopefully during the first half of 2012), there will only be one download instead of the originally planned two. Regardless, it will still be a .exe file compressed in a .zip file and should run as normally.