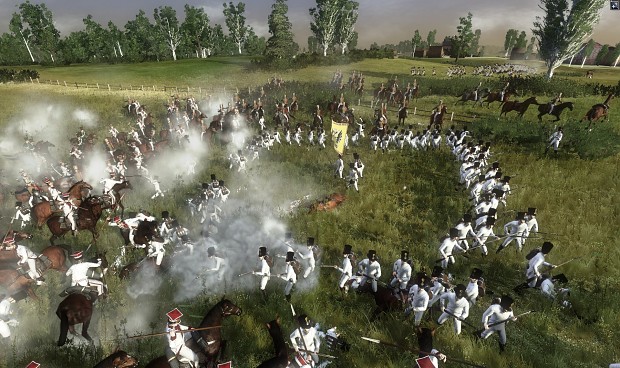 The mod gained some necessary fine tune. These are the changes:
Version 1.9
Reduced the accuracy of the units, including artillery to more proper levels. This affects very much the targeting realism and also the challenge in every battle because no longer you can win by being static.
Fine tuned movement rates to be even more human like (affects positively the AI maneuvering).
Slightly re-balanced almost all units to have more diversity (in vanilla there are many clone units). Now for example the British have low attack+high defense+good musketing, the Austrians are better at melee than in musketry, the Prussians also... cavalry and light foot units also diversified. Many changes made to fine tune the historic ability of the troops per country.
Improved the Darth Effects (Now muskets have fire flash, Blood shows more realistic).
Added some bug fixes for the All Faction Campaigns:
* Fixed a problem with Rhineland handover scripting.
* Fix for black campaign map at the start of some campaigns (this disables advisor from showing up in first turn).
* Custom game menu minimaps added.