Hello Eastern Front fans,
It is christmas time, that special time of the year, give and receive presents, share a dinner with your beloved ones; a tradition that is carried in Company of Heroes as well. Armies have a truce in these days, however an unknown evil is rising, threating the celebration of the christmas eve.
While you and your army wait for the christmas eve an invasion begins that very evening, your army is caught in surprise, however you soon realize you are not figthing against your usual enemies, but an army of creatures made of snow and branches... using stolen equipment against you.
Their fast paced advance and their combat abilities is not similar to anything you have faced. Nonetheless, intelligence reports announce that they have a weakness, they will melt once the sun rises. So now they fight to crush your party, your christmas tree and what it represents... oh and your presents as well. It is now your duty to hold down the advance of these creatures until the christmas come, until the christmas countdown fades off.
As you problably now had guess, we are talking about a special mode for Eastern Front, where you need to hold a point in a fixed amount of time in order to achieve the victory. We are not talking about a normal objective, neither of normal enemies nor the usual reward for actually winning.
Besides celebrating Christmas, we are also celebrating the achievment of getting the fourth position in the Player's Choice of MOTY 2011 ;D!! Thanks to your support we got a better position than the previous year :D!! You can read the related article and check the other mods that are part of the top 10 here.
You will need to defend your christmas tree against waves of snowmen, which are not going to give up and live to fill one sole objective: to crush that christmas tree, that's why you will prevent this to happen, and once the countdown reaches zero, if you actually achieve it... everthing will end for one of the parts involved.
Remember, your enemy has nothing to lose, you do. Good luck commander.
Don't forget to use the update function of the EF launcher ;D! If you have troubles downloading the update with the launcher, you can download it from here: Cannot download the patches? Look here!
Btw, if you have troubles finding it, this will help you ;):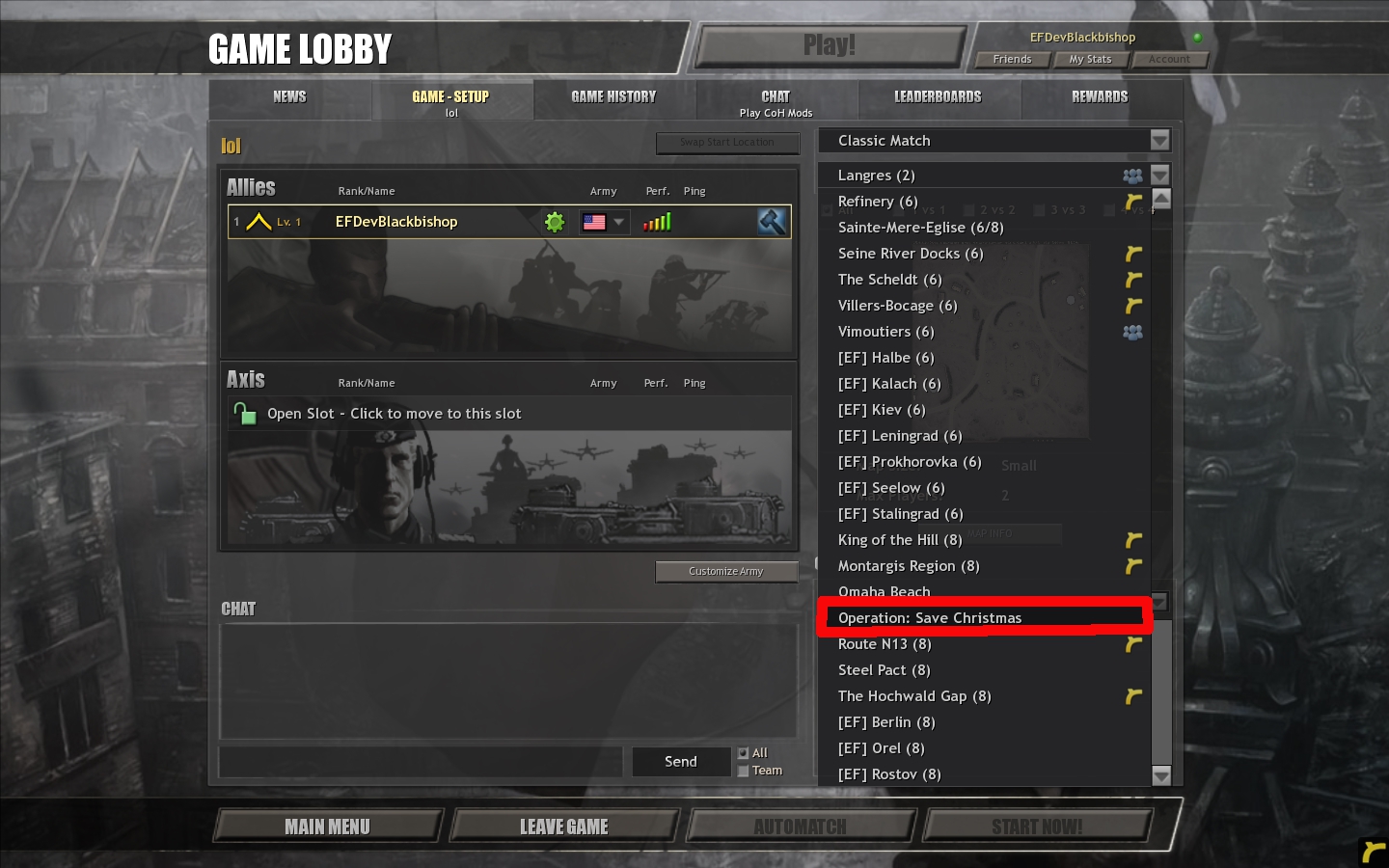 Merry Christmas,
The Eastern Front Team