To kick things off, we're still alive, don't worry! We've just been busy on other things as well as Frontline is all! As well as working on our other mod, Red Alert 3 Synergy, we've made the 8 Black Hole ground vehicles!
And here's a render of them all! I've posted everything we have so far at SighNapse.net!
---
We've long been discussing new mechanics to take away part of the "C&Cness" from the gameplay and have come to the following suggestions:
1) Units "lock" into combat, by this we mean when attacking or being attacked, units slow down considerably. This makes hit and run attacks more difficult.
2) Unit firepower degrades with health. In Advance Wars, a 10/10hp tank will do much more damage than a 1/10hp tank, this increases the value of new units and makes it more important to repair existing ones.
Let us know what you think!
---
Also give a big thumbs up to Lee Barguss for making us some new Frontline page graphics in the style of the Advance Wars 1 box art!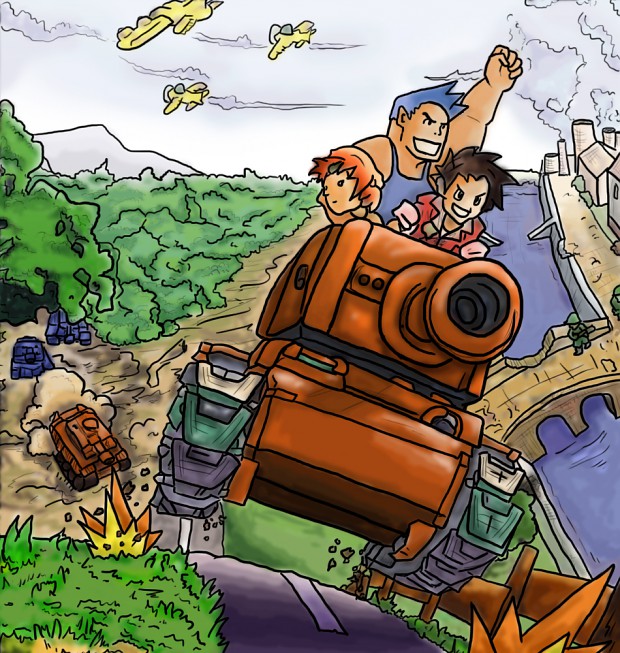 ---
Want to make Frontline a better game? Spread the word, let's kick up a community around here! If you're on a different forum outside of moddb then be sure to get in contact with us through e-mail (on our userpages) or via Facebook and we'll be sure to drop by!
Don't forget to check out our other mod, Red Alert 3 Synergy too and be sure to like us on Facebook for the latest Frontline news before we post it on moddb!