Kia ora (That's hello in Maori or Kiwi speak) again, I don't think anyone reads these but what the heck I enjoy writing anyway. Trust me I have over five failed and uncompleted novellas and countless ideas and settings for some good ones.
Anyway, not what this blog was to be about. Actually I don't think I have an idea on what this blog is to be about.
Time for a picture: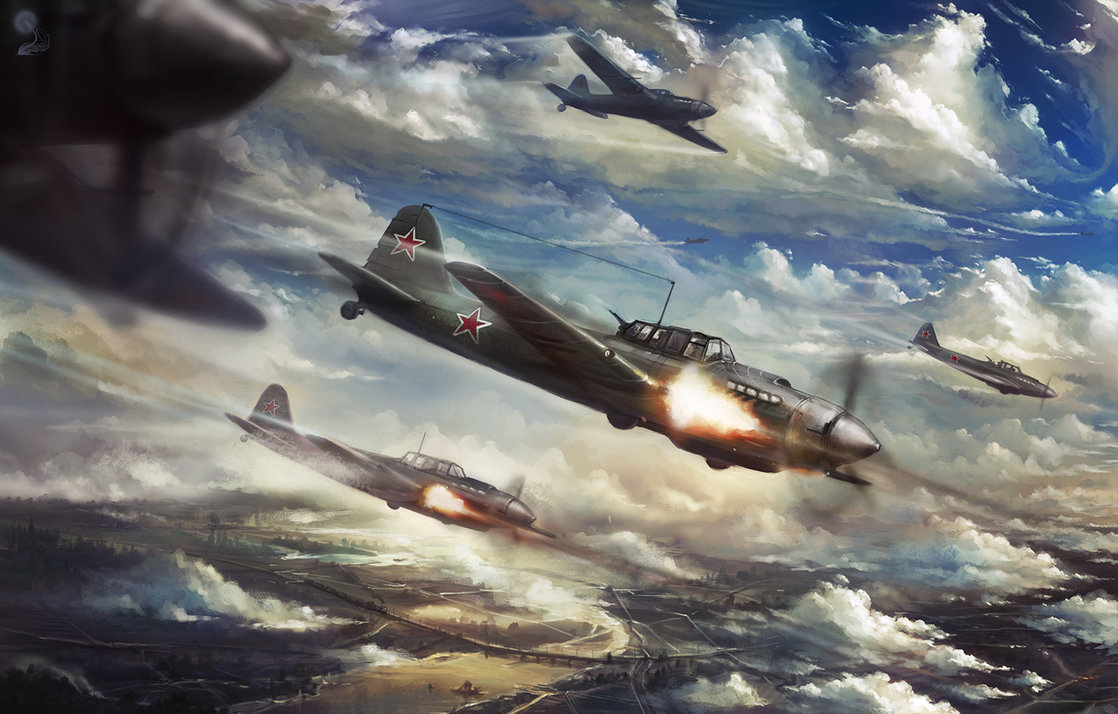 Of IL-2's, why? 'cose they're damn awesome that's why.
Now that the blog has successfully been prettified thanks to Haryarti, (Check him out on deviantart, he's awesome) I shall endeavour to entertain you further, congratulations on reading this far. Here is some music that I like, and so should you:
You like, yes?
Time for some news: The Royal Family have a new addition... Sorry you've had your 0.5 millisecond slot of news girls.
Now onto some guy stuff: Star Citizen is slated for release late next year, which may give you enough time to upgrade your rig, right?
Ubisoft is yet to confirm The Division or The Crew for PC. *cries*
GTA V (or 5 if you don't understand Roman numerals, which you should because you are a gamer, right?) Is to be bigger than San Andreas, Liberty City, and even the world in Red Dead Redemption combined. Bold claim, we'll see if they mean it I guess.
Metal Gear Solid 5 came out of the blue and barrelled its way onto the Open World podium quite successfully, although their trailer sucked.
There's a lot more to say about the gaming genre but its all stuff you already know, and then there's always Google if you're bored.
If you made it to the end, congratulations. However I'm afraid there is no reward because this blog is like a rainbow really, lots of pretty colours but no pot of gold at the end.