I have been playing quite a couple of 'old' games lately and I must admit that I actually liked those games better than almost every 'new' game I have played recently. Deus Ex, Doom and Commandos, to name three of them, have crappy graphics, sounds, animations and presentation in general for today's standards, yet I was way more immersed than I was while playing Crysis 2 or Call of Duty: Black Ops.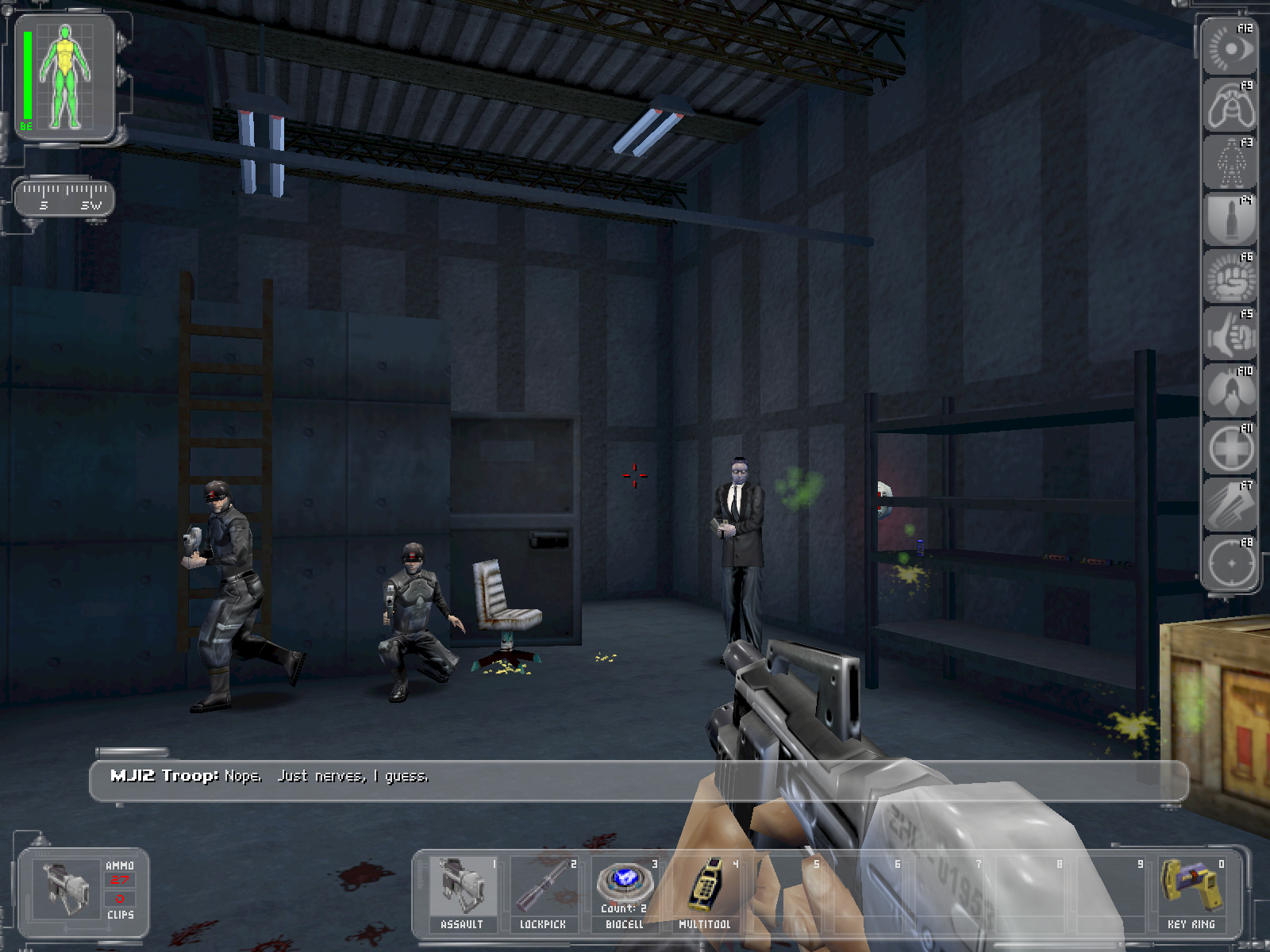 Deus Ex: Not the prettiest game in the world (on this screenshot a better textures pack is even used I think?), but the great gameplay makes up for that!
I was wondering: could this have to do with the fact that new games focus more on presentation and utilize newer, complicated techniques which cause the focus to shift from story/gameplay to engine features and all that? Or could it be me getting old (hey, I'm 20 already! >.<) and being nostalgic? And do you know any recently released games that have the same atmosphere and great gameplay as the 'golden oldies'?
Because as much as I like games like S.T.A.L.K.E.R., Dragon Age (Origins) and Fallout 3 New Vegas, they don't give me that warm fuzzy feeling inside that I get from playing those classics.