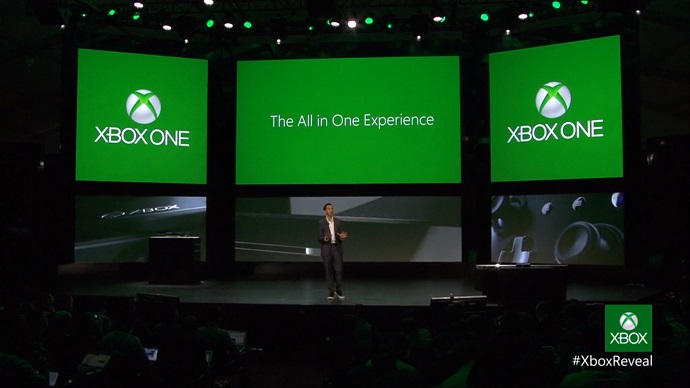 Watch the Trailers for all

Xbox

One

games
Although
only
a few
games
were showcased
during
yesterday's
Xbox
One
presentation
, several
publishers
confirmed
Xbox
One releases
of
upcoming
games today
.

In

addition

, Microsoft has

promised

that their own

studios

come

with 15

Xbox

One

-

exclusive

titles

during the

machine's

first year

,

eight of which

will

be completely

new

game that

does not belong to

existing

series.
---
Racing

,

sports and action
Racing, sports and action was the focus among the games that were shown at the presentation yesterday. Not unexpectedly terminated Call of Duty: Ghosts whole show with a relatively long video diary from the developers at Infinity Ward. The game released on multiple consoles, but with tidseksklusivt downloadable content for Xbox One.
Forza Motorsport 5 was also announced. Here it appears that the open world of side game Forza Horizon has been replaced by more traditional street race. The graphics look at least great, but when was the last time you saw bad graphics in the trailer of a modern racing game?
Electronic Arts took the opportunity to announce four new sports game for Xbox One: FIFA, NBA, UFC and Madden NFL. One Xbox and Playstation 4 versions of these games uses a completely new graphics engine developed for the next generation called Ignite. Strangely enough, will not PC versions use this engine.
The last game that was shown yesterday was Quantum Break from Finnish Remedy (best known for Max Payne and Alan Wake). According to information I have received is the game both a television series and a game, where the action of the series affects the game and vice versa. Interesting concept, at least, even if the trailer says very little about how the gameplay is going to be.
And
Eurogamer
claims a
Microsoft employee
has
hinted that
Rare
is working on
a new version of
one of their
old
franchises
to Xbox
One.
What
we will
probably not
know until
E3.
It's
just counting
the days
until 11
June.