Since I work in a house that house more than one person, being loud and having loud sounds from my work PC can be bothersome to both my room-mate and my neighbours. It's an even bigger problem since I don't really keep normal hours of work either, some nights I might work through to dawn in order to get stuff done. That's just what my role on ModDB has become, I'm a dude who will get shit done *throws out some gang symbols*! So in-order to not piss-off everyone around me I use headsets for 100% of my time in-front of a PC so a good headset is important for me, it needs to be functional, needs to be comfortable and it needs to have a decent mic to boot.
My last set was the Speedlink Medusa's. Now this was an awesome 5.1 headset it had a externally powered A/B switch (for all those who don't know it basically means duel input and output with the ability to switch with the press of a button) and AMP along with a fairly decent mic to boot. The thing is, because of its design (6 speakers per ear) and the fact that I used it so often the ear cuffs (on both ends) snapped from the support of the headband more than once. But thanks to some crafty work with glue and small pieces of metal I was able to save them time and time again.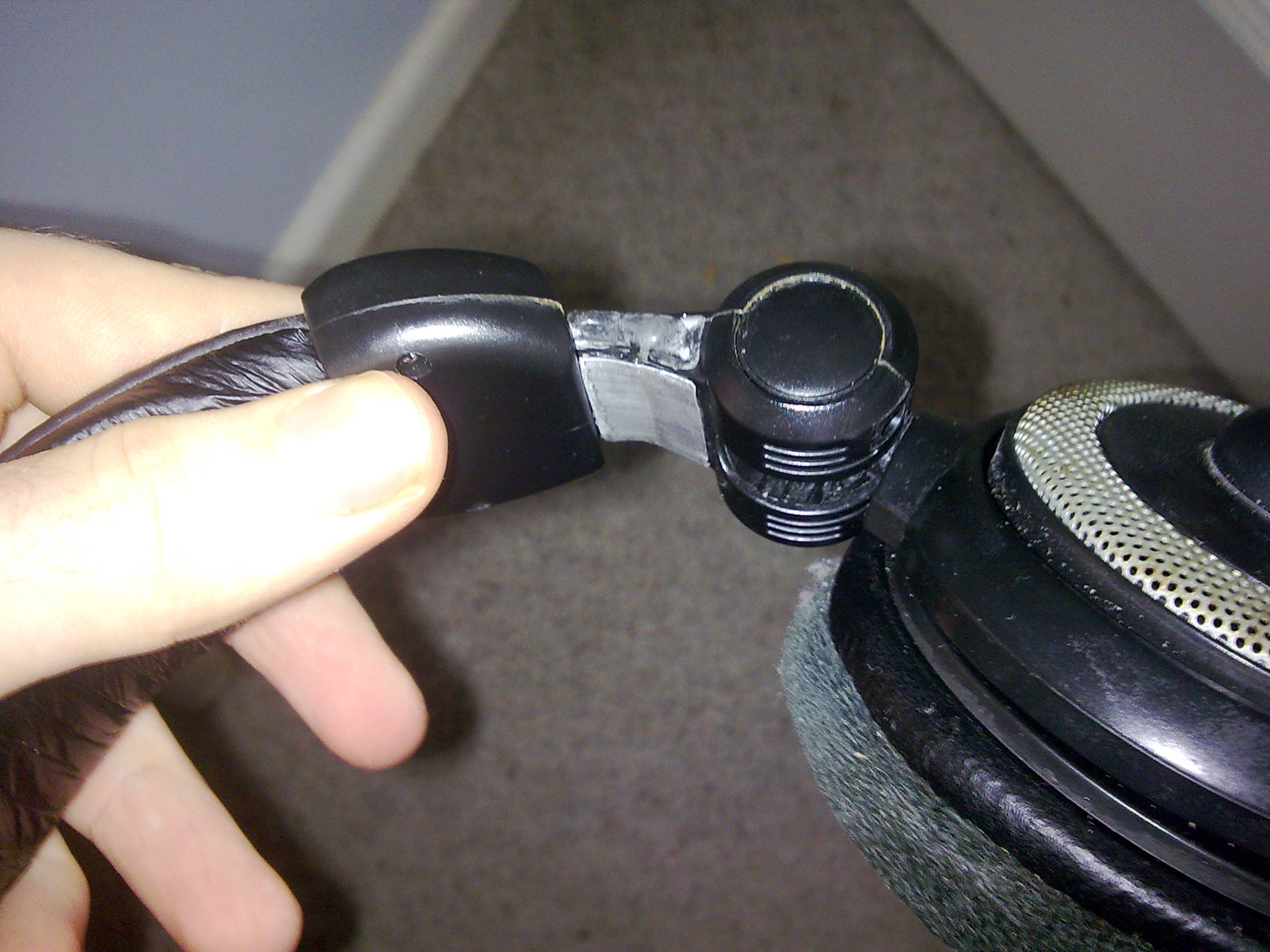 So the new headset that I purchased had to be better than the Medusa's and have a better design all together. After a long session of searching for possible candidates I came across the Astro A40 Audio System which suits all my needs and is a much higher quality product then the Medusa's where. The main reason I purchased the A40 was because of the very powerful Mixamp which supports high (Digital Coaxial, TOSLink) and low (RCA L+R, 3.5) quality input sources, meaning I can have more than one input plugged in at once and the system will automatically change the source over once a connection is found. Using high quality inputs also means the Mixamp will be able to replicate Dolby Digital surround sound, which takes a strane off the headsets weight.
That being said the A40 headset looks and feels great with the design of the headset having a major focus, the weight of the ear-cuffs are taken off from the bands and replaces by plastic cylinders which house the cabling for the cuffs. The cuffs themselves fit around my ears very nicely unlike the Medusa's cuffs which sat on top, they also curve under the ear and have a option to have an open or a closed cover (open meaning that you can hear outside sources) which is a simple as removing the cover.
The only problems I have encountered with the A40 system is in the Mixamp. Because of the ability to have the Mixamp powered by batteries (4XAA) if you don't have any placed in the system the electronic circuit will not be complete making a cracking noise from you mic over any VOIP service. A pain but a simple fix none-the-less just throw in a couple of rechargeable AA's and your good to go. The other personal problem I have with the system is that you cannot have two inputs simultaneous into the Mixamp as one will overwrite the other, I would assume a splitter would work for that but that's just a pain.
In the end it's a great system, a little on the costly side of things all up $339AUD plus $69AUD for shipping and $49AUD for the high quality cables but for myself personally that cost will soon cover itself with the amount of use I will get from it.