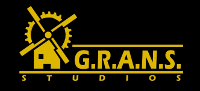 * * *
Haarp.net
Fromthewilderness.com
On HAARP
The real evil axis & info on HAARP
+ Haiti earthquake graphs
Final signs (of the 2nd coming of Christ)
3 other parts:
Youtube.com (part 2)
Youtube.com (part 3)
Youtube.com (part 4)
Especially parts 3-4 deal with various catastrophes.
This guy GIVES many proofs and much evidence to get his point through: and that is we are at the end of days, since "contractions"/sorrows would be madly increasing in the end of times.
Wars (you can remember only the 20th century's 2 WWs? 2 ones! There are still many ongoing!), famines, pestilences, earthquakes, other weather anomalies... do you remember or do you forget about them?
One question remains: why? Why so many? Why the number of them is increasing?
What time is it?
HAARP 'conspiracy theory'
(with some evidence and experiments!)
5 other parts:
Youtube.com (part 2)
Youtube.com (part 3)
Youtube.com (part 4)
Youtube.com (part 5)
Youtube.com (part 6)
* * *
The official website:
Nonpoint.com
YouTube channel:
Youtube.com