EDIT2: lol, please find me over Steam Steamcommunity.com -ktnxbai

EDIT: I always forgot to pay the host/domains in time, heh. Here's a version of the site hosted on Dropbox for those that are interested (might be a bit broken): bit.ly/claudioficara ClaudioFicara.CF
Hey peeps!
Just wanted to share the new version of my site. I designed it myself and did the code and such. There are ugly things inside but, hey, works!
Inside you'd be able to find my released games and play those if you want to.
Here's some pictures: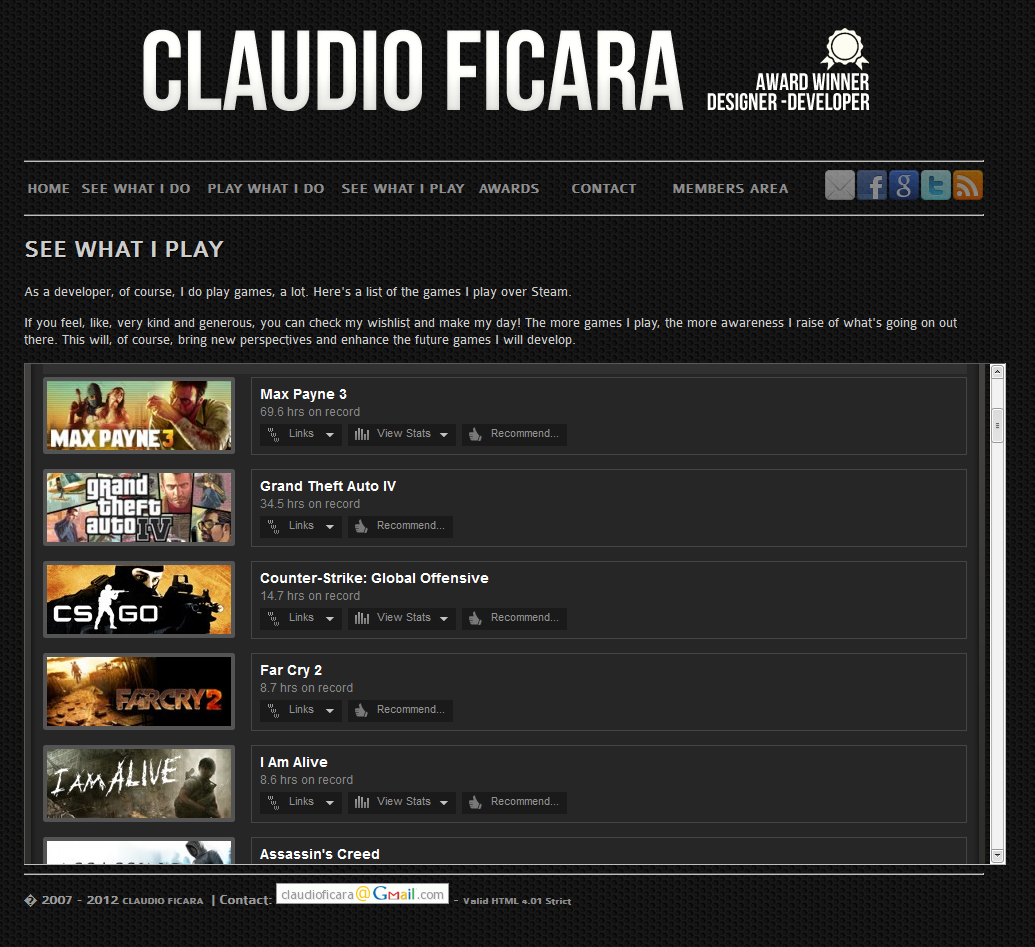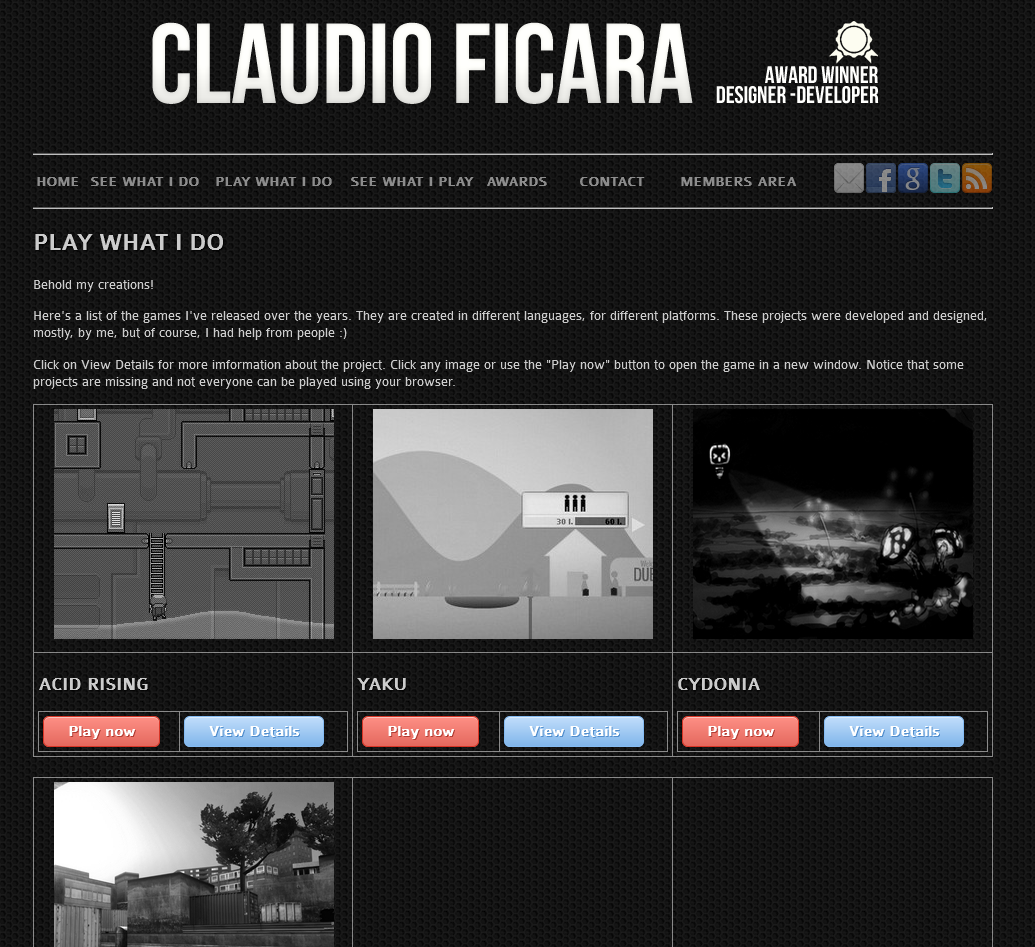 Here's the link: Claudio Ficara : Home
Feel free to add comments!