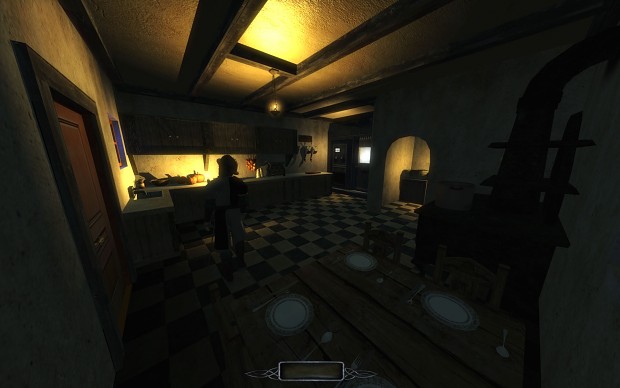 A recent bad experience has left you with an urgent need to leave the city. You received an offer
from a fence who has a way to smuggle you out, but you've got to do to a job for him first. Tonight you will be meeting him in the sewers to find out more details.

The Accountant: Part 1 - A Noble Home (prologue)
By Goldwell & Bikerdude
Credits:
Many thanks to everyone on the TDM forum you guys are amazing and without your help this map would not be finished!
Special Thanks:
Dominus for the splash screen
Sotha for the rain optimizations
Aryx for the night time window effects
Arcturus for the water droplets
Moonbo for script revision
Deadlove for reverb effects to audio
Bikerdude for blinging things up!
Mike Fields for creating the intro video
Betatesters:
Airship Ballet, Deadlove, Bikerdude
Voice Actors:
Goldwell
Music:
Whispers of sorrow by Bluedark
Sound effects:
from Freesound.org: D W (136971), axiyee (79078)
Tristan (18413), cubicApocalypse (195507), stk13 (121329)
Jovica (82938), mwirth (137174), knova (169668)
PatrickLieberkind (213083), ninebilly (173014)
acclivity (32839), baryy (163418)
jorickhoofd (160048), sangtao (189664)
Bubbling cauldron - Mike Koenig
Download:
Www18.zippyshare.com